Japandi is one of the hottest interior design trends for 2020 with it's elegant fusion of Japanese and Scandinavian or Nordic design. Bringing together the best of all worlds, it is a soothing fusion of complementary design styles.
So, for this style think minimalism, organization, and simplicity. But the inherently unique quality of Japandi is that it the sleek, elegant coolness of the Japanese style naturally warms up with the coziness or "hygge" aesthetic of the Scandinavian concept.
Tips About Choosing Japandi as Your Design Style
➲ Japandi Includes Refreshing Plants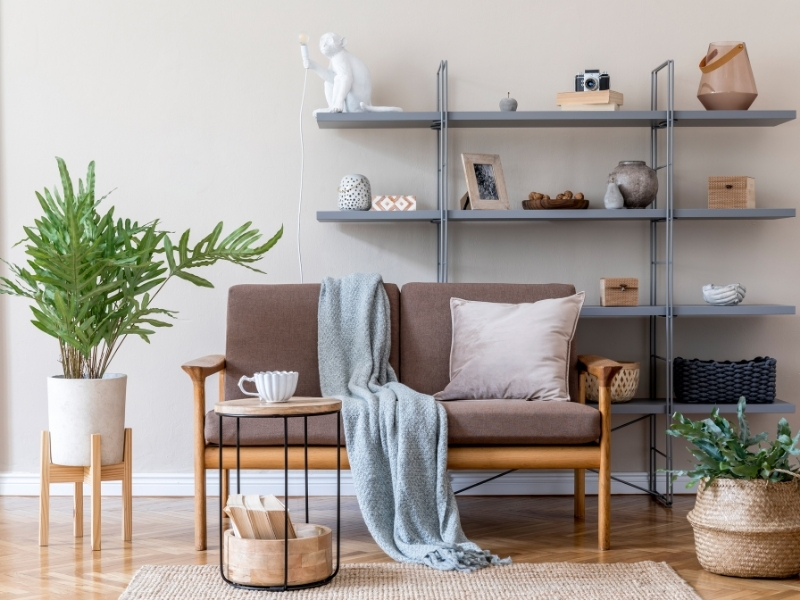 Plants are an essential feature in Japandi interior design. Here on DigThisDesign, we often talk about bring the outside in with lots of greenery. Plants clean the air and add soothing softening to a minimal interior. This is a perfect style to show off your Bonsai trees! Or, you can mix and match plants in pots along with hanging plants.
➲ Selecting the Japandi Color Scheme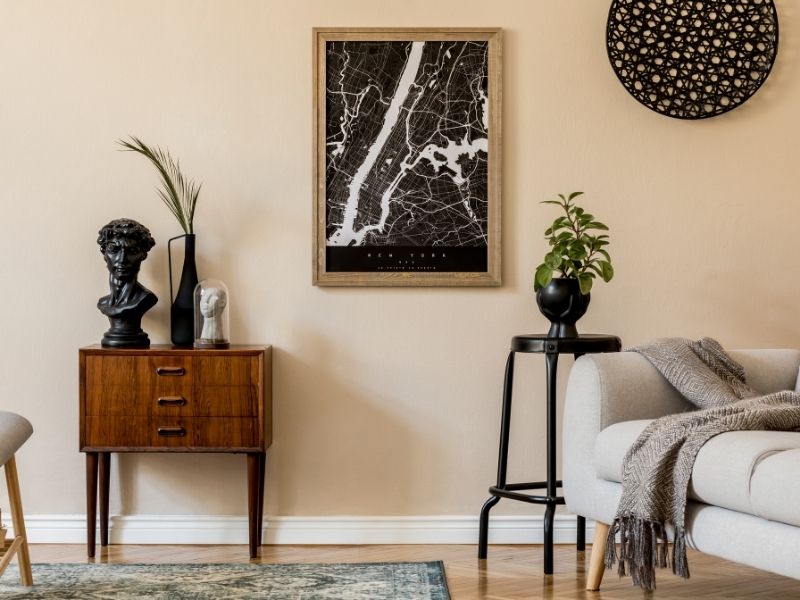 Japandi color schemes feature neutral and more muted shades and tones. So, imagine beige, taupe, oatmeal, or stone. But, do stay away from bright white or dominating shades for this style. Then, bring in some round pieces for the Japanese touch along with accents of black.
Your goal is to create a relaxing, calming, harmonious ambiance; very similar to Biophilic design. Then, you can introduce warmer items and colors using different textures. In fact, pale wood and natural fiber rugs are a perfect place to start.
➲ Include Nature • Naturally!
Japandi style also include lots of natural fibers and sustainable materials. In fact, wood should be your first choice for furniture. Scandinavian furniture with clean lines and natural wood are a wonderful addition to any room. You might even add a round macrame wall art hanging for an even earthier touch.
Other materials to add to this style are bamboo, rattan, and paper. Mixing and matching the two styles is what makes Japandi so endearing and versatile. So, don't be afraid to take chances with your Japandi design!
We hope you find inspiration for your own Japandi interior design. If you have any questions or suggestions, we'd love to hear from you in the comments below. Also below are links to other fantastic articles about all things design for your home or business.
Images Courtesy of Canva.
Other Posts You Might Enjoy:
How To Bring Life To Your Home Through Lighting Fixtures
Why Scandinavian Kitchen Cabinets Have Become The Next Big Trend
Scandinavian Design is Simplistic Form and Function
Share This Story, Choose Your Platform!