Adding minimalism to your Christmas party comes with a lot of perks around the home. It's low effort, usually low price, and instantly classic and modern at the same time. This makes for a timeless trend that will never go out of style.
Also apply that to your Christmas party. Of course, you will have a beautiful setup that your guests won't soon forget, and it's simple enough to do. However, you must remember the philosophies of minimalism: contrast, nature and less is more.
To see how you can apply this to your festivities, read our guide for how to bring a feeling of minimalism to your Christmas Party.
3 Tips To Bring A Feeling Of Minimalism To Your Christmas Party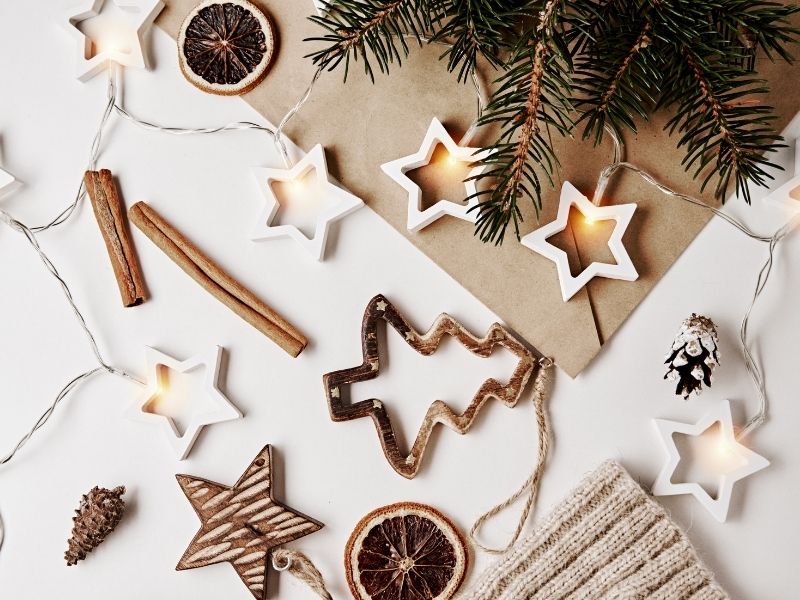 1. The décor.
The décor is where minimalism really shines. As the name suggests, you should think about implementing a few simple pieces for full effect.
However, traditional minimalism uses those few items to invoke a sense of nature. Interestingly, this is from the East Asian style. However, you may also evoke Christmas into your pieces. Luckily there is a lot of nature in Christmas traditions. The tree is an obvious one, and the fireplace another, but tinsel was also originally created by the Germans to invoke the idea of candlelight.
A great, simple Christmas décor idea is to bring the tree right down. Find yourself a big branch amongst the trees and hang it above your dining table. You can hang fairy lights and perhaps strands of tinsel for a statement piece or on the table as a centerpiece.
To keep to your color scheme, unless it involves a lot of green, you can forgo the real tree and go for a white tree as a modern upgrade. Or, if you want a shake up from the usual evergreen trees, bring something more exotic and leafier. For example, try a monster plant to put gifts around.
2. The dining table.
It's also a nice idea to incorporate nature around the dinner table. The easiest way to do this during the Christmas holidays is to add snow and ice decor, even if you have yet to see a flake. These crystal champagne flutes are timeless and also add the inspiration of ice to your table.
Finally, add a bucket of ice for the champagne and you are on your way to a winter wonderland.
Also, add a bold statement to your table with tall, black, candlesticks. If you keep the silverware, plates, and glasses simple, you make a bold statement with the high contrasting items. Add a few red berries reminiscent of holly and you have a bold color scheme that invokes all the colors of winter's glorious backdrop.
3. The outfits.
If you really want to make things fancy, set a dress code for the event. If you're hosting a lot of people, your invites could include a simple dress code. You could ask for a black-tie event and have all the women arrive in their best party dresses in one bold color. This is where the brilliance of the Little Black Dress really shines through.
In conclusion.
If you have any questions or suggestions, we always love to hear from you in the comments below. Also below are links to more fantastic articles about ALL things DESIGN for your home or business.
Images Courtesy of Canva.
Other Posts You Might Enjoy:
DIY Christmas Party Design Ideas for a Unique Celebration
How To Create Your Own Christmas Cards Quickly Online
How To Style Your Rings Perfectly For The Holidays
Share This Story, Choose Your Platform!