There's nothing so warm and personal as DIY Christmas party design ideas. In fact, this is the one time of year to go all out, planning and designing fabulous decorations for your space. Whether your style is a farmhouse or mid-century modern, decking the halls for the season can be as unique as you are!
Festive décor that reflects your personality and design tastes is the ideal way to make the season bright. A bit of DIY ingenuity and your personal touch makes your guests feel merry as they celebrate the season with you.
So, if you're looking for inspiration, look no further. Here are six of our favorite DIY Christmas party design ideas to make your holiday gathering unforgettable.
6 DIY Christmas Party Design Ideas for Your Celebration!
① Fresh Hand-Picked Decor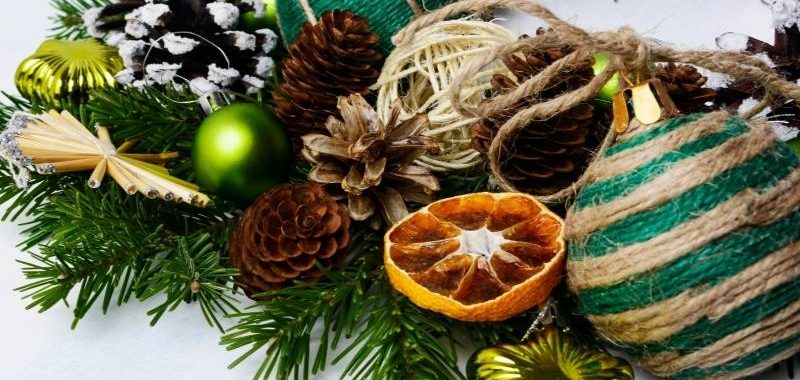 When it comes to celebrating the holidays, something as simple as some hand-picked greenery can be a beautiful accent to festive décor. Fresh pine or spruce boughs incorporated into your design bring traditional bursts of fresh evergreen color to your space.
Adding other organic elements such as berries or tucking in a bow creates the accents of red and green that are so beloved during the holidays.
② Beautiful Invitations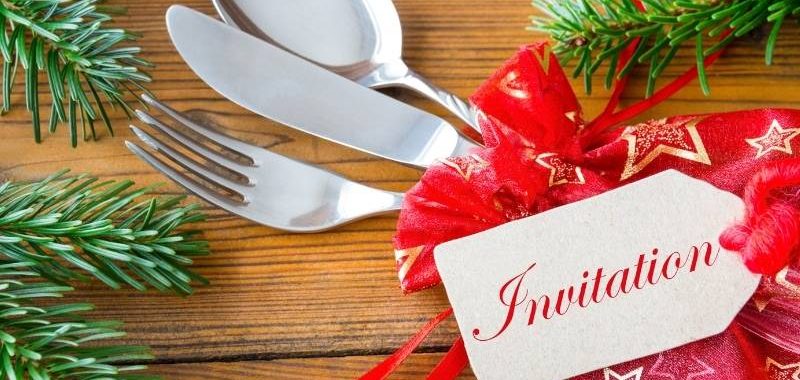 This year, skip the hours of handwritten envelopes and costly printing and postage and instead choose an online Christmas party invitation template to invite your guests to gather.
A wide variety of customizable designs allows you to find the perfect invitation to complement the visual elements of your party. You can even include your photos in your design.
With immediate delivery and quick and easy RSVP, it's the perfect way to inform guests of all the party details without any of the hassle.
③ Trim the Tree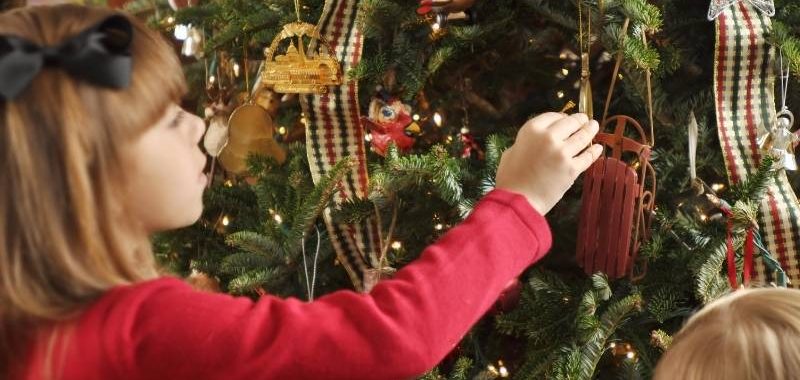 Nothing represents the light of Christmas so much as a beautifully decorated tree. Carefully selected ornaments can reflect interests and lifestyle as well as complementing your design style!
If you have young children in your life, making DIY Christmas ornaments together can create wonderful memories that will last much longer than the ornaments that are made. A few popular tree decorations to make with children are salt dough ornaments, paper chains, and paper snowflakes.
When you're thinking about decorating a tree, think outside the box of your usual traditional ornaments. Many small items can be outfitted with a hook or loop for hanging on the tree.
A beautiful set of organic ornaments can be easily made by hanging circular slices of dried citrus. Citrus fruits flourish in wintertime, and these slices of dried fruit make an unexpected and beautiful addition to holiday decorations. They can also be incorporated into garlands or wreaths.
④ Festive Centerpieces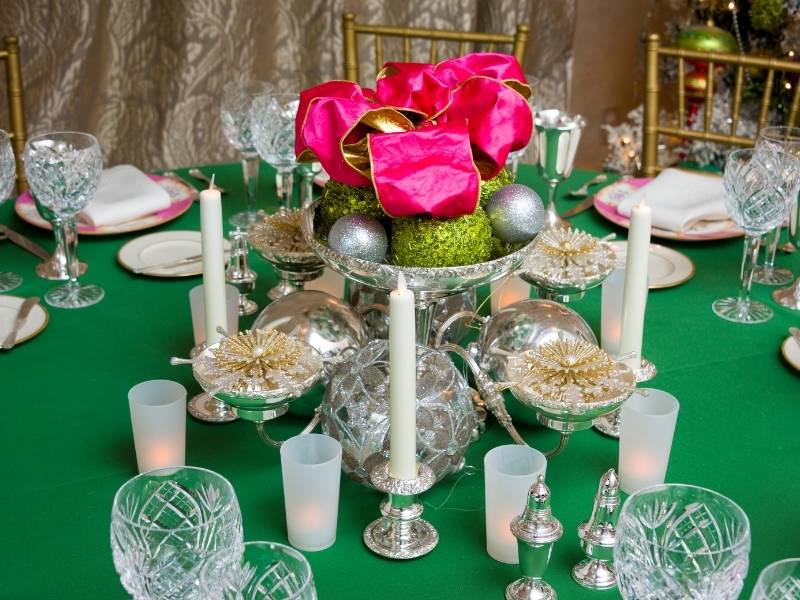 A holiday table isn't complete without a striking centerpiece that reflects the design of your home. A centerpiece can take a variety of forms, from traditional vases with botanical arrangements to fabric runners and unusual containers.
To keep your design unified, the centerpiece can include design elements from other areas of the home, such as ornaments from the tree, or a color palette that matches the rest of the room.
Don't overdo it and make sure that your centerpiece fits the size of the table with plenty of room for plates and glassware.
If your centerpiece includes candles, be sure to pick unscented ones so that they don't overpower the aroma of the food that you've prepared!
⑤ One of a Kind Wreath
The wreath on the front door is often the first thing that your guests see when arriving at your home for a holiday party. It sets the tone for the interior decorations and can be a great way to display your design sensibilities.
Creating your own wreath can be done in several ways. Many stores carry wreath forms during the holidays. You can choose whether you want to use a wire wreath form, a foam wreath form, or a plain wreath made of artificial greenery.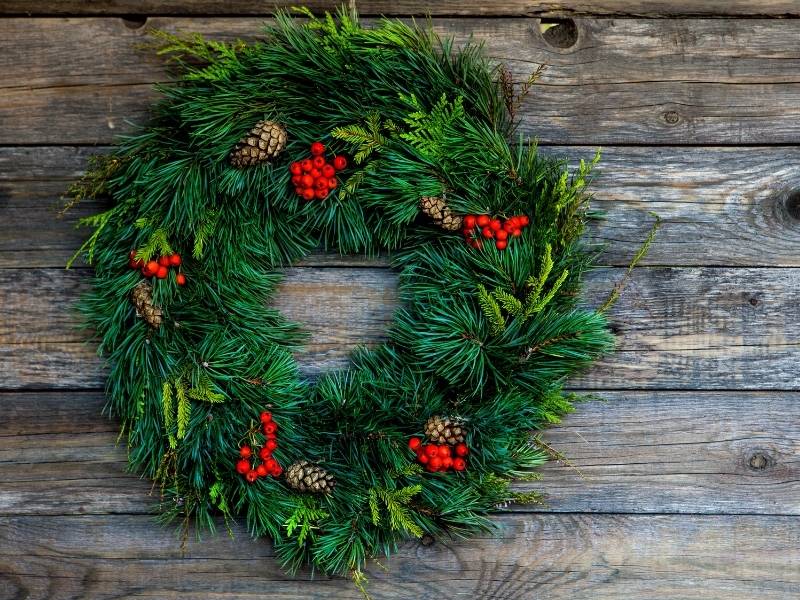 Whichever type of wreath you choose, the options for customizing are endless. You could incorporate fresh greenery from your region or beautiful handmade ornaments to match those on your tree.
Whether you use bows, wooden letters, traditional toys, or even something as eclectic as fishing lures, you can create a wreath to perfectly match your style. Don't be afraid to experiment. After all, it's your design!
⑥ Slow Down and Enjoy the Season 🎄
Be creative. Enjoy the most wonderful time of the year by taking the time to slow down and create your own unique decorations. This not only creates a beautiful and festive home, but it also creates special times for you and your loved ones to relax and create memories.
So, slow down and take joy in the process of designing and preparing your home for a completely amazing holiday season.
If you have any other creative suggestions, please tell us about them in the comments below. We've also included links below to take you to more fun articles about ALL things DESIGN.
Images Courtesy of Canva.
Other Posts You Might Enjoy:
7 Sparkling Ideas for Home Exterior Holiday Decorations
"Everyday To Holiday Décor" Without Breaking The Bank
Seasonal Decorating: Use Color to Enhance Your Decor
Seasonal Maintenance: Why your Property Needs Checking for Problems on a Regular Basis
Share This Story, Choose Your Platform!