I was recently asked to review a product from one of my favorite home furnishing companies, Serena & Lily, and I jumped at the chance to do it. I have always loved their quality products and so do my clients when it comes to their home decorating needs. My gift to review was The Cove Rattan Lanterns and the first thing I noticed was how professionally it was packed so no damage could occur. There is nothing worse than to order a gift for a friend only to have it delivered damaged. This gave me confidence that Serena & Lily could be my go-to Christmas shopping site for the holidays.
Home Decorating Gift Review
Once I carefully removed all of the packaging, I was amazed how such a delicate looking lantern was actually very sturdy and not easily bendable.
The Perfect Lantern to Seasonally Decorate
I was excited about the simplistic style of the lantern and knew instantly I could decorate seasonally with it to be used in several locations. Being that it's the holidays I wanted to create a festive holiday lantern so I drove down to my local Dollar Store and picked up just the things I needed to embellish the lantern with a Christmas design.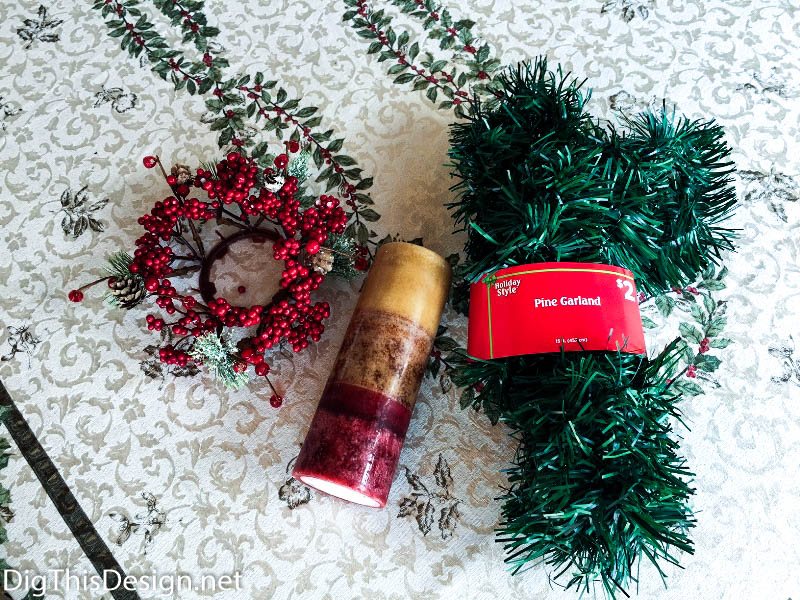 I spent under $10.00 for my holiday materials and within 20 minutes transformed my lantern into Christmas décor for a beautiful home decorating piece. What's great is the lantern comes with a nice handle that allows me to easily move it from my patio pool area to my dining table for a holiday centerpiece.
Poolside Decor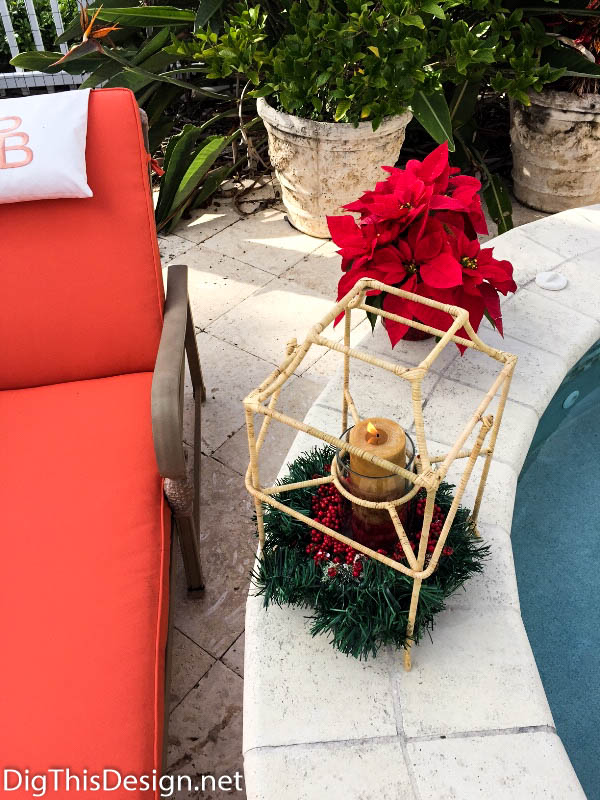 Table Centerpiece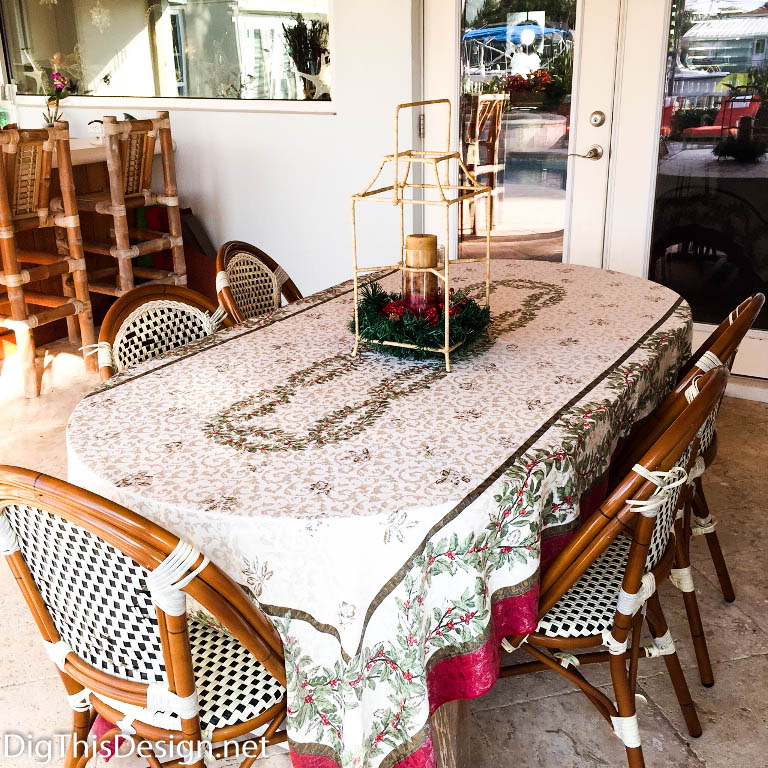 I am looking forward to creating the perfect New Years Eve lantern for just the right ambiance for my New Years bash! Serena & Lily have a full catalog of home decorating items for the whole house and I think you will agree once you have visited their easy to use website.
A Positive Review for Holiday Gift Giving
This post was made possible by Serena & Lily which sent me the product in order to give an unbiased opinion. All opinions are 100% mine and 100% positive!
Other posts I think you will enjoy:
A Review of Wellborn Cabinet, Inc.; Steps To Selecting the Right Cabinet Company
Review of Cookware Set by Crucible Cookware & Collard Greens Recipe
Keysmart Review: Compact Multiuse Key Organizer and Storage
Silestone – The Leader in Quartz Countertops Introduces New Colors
Share This Story, Choose Your Platform!