Being an interior designer for 30 years, it is important to me to have a library of products that offer good quality for my clients. Countertop materials are one of the materials that I do a lot of research on because one of my design niches is kitchen and bathroom design. These rooms get the most use in a home and the countertops in them not only need to look great but also need to be durable. Quartz countertops are one of my go-to materials that I know will be consistently strong and are offered in beautiful finishes.
Why Quartz is a Great Choice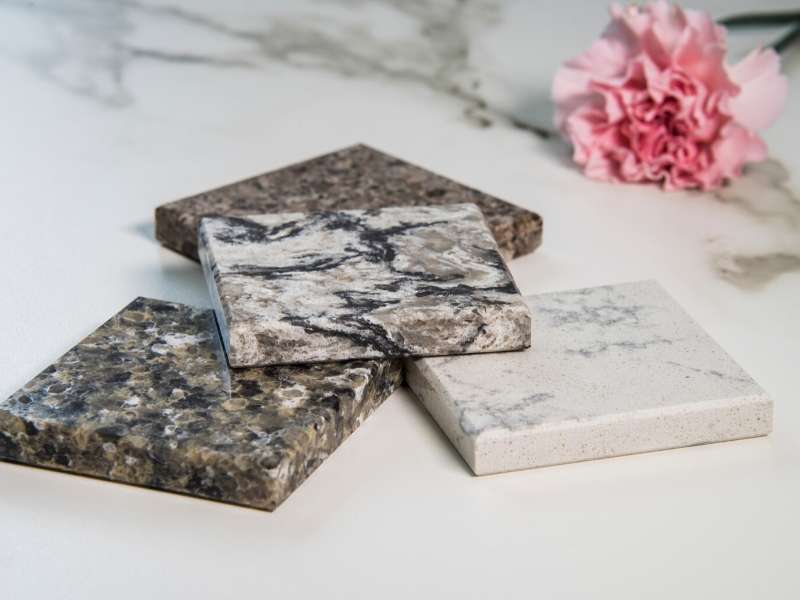 I myself chose quartz countertops for my kitchens work areas because of all the benefits that come with the product:
Aesthetically Beautiful

Maintenance Free

Non-porous

Scratch Resistant

Stain Resistant

Heat Resistant
Recently I was invited to tour The Cosentino Group's factory, the makers of Silestone quartz surfaces. I was extremely impressed with their approach to developing innovative products. As a designer, I want to work with companies who have their finger on the pulse of what's trending along with introducing colors and textures that make them the trendsetters in their industries. That is what Silestone does for countertop surfaces. Today, I am excited to be able to share with you the latest offerings by Silestone.
Etchings
Etchings – the latest addition to the Silestone Influencer Series, which originally debuted at KBIS 2016, was quickly the talk of the show. I was in attendance as one of the NKBA, K+B Insiders, as a trend spotter. I was immediately impressed with Etchings retro feel, it reminded me of growing up in Miami, in the 1970's when terrazzo was hip. The material is manufactured from shards of recycled Dekton cast in a Silestone slab being the first time Cosentino has ever combined its ultra-compact and quartz surfaces in one material.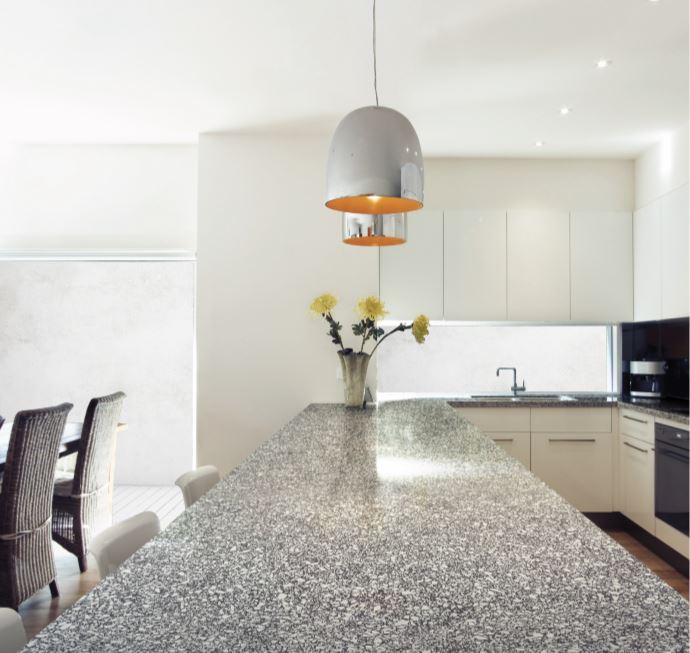 Silestone's three newest colors inspired by exotic natural stones include
Kimbler Mist
Inspired by the look of granite, it has warm earth tones and black veining.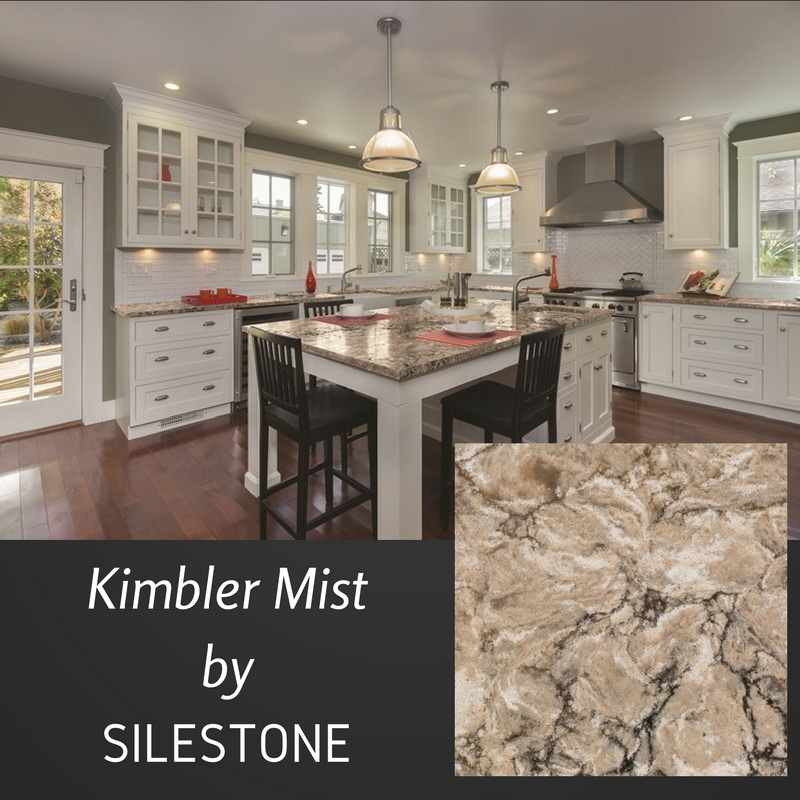 Royal Reef
Royal Reef is a classic light gray with subtle nuances of black and white, evoking rare limestone.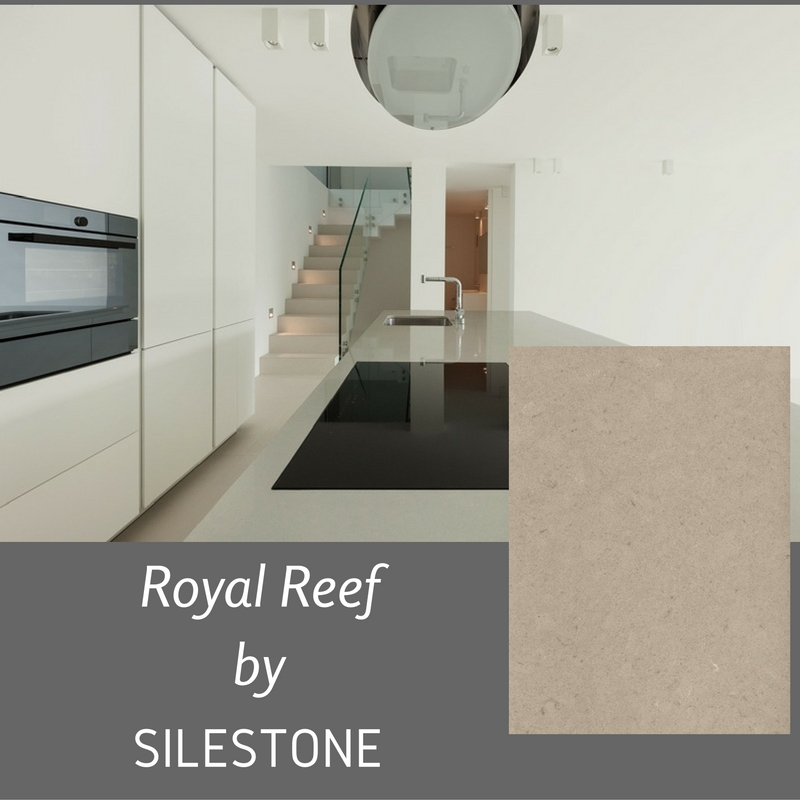 Pietra
Pietra is inspired by natural marble with additions of black and gold.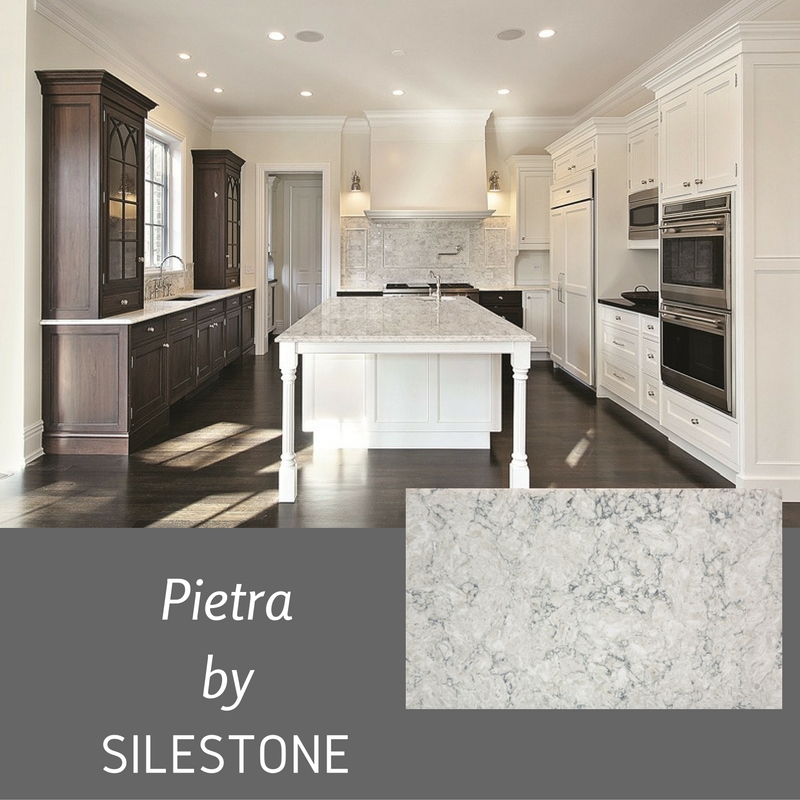 I hope you enjoyed seeing the latest offerings by today's featured product, SILESTONE. If you enjoyed my review of SILESTONE and have a product you would like me to post about be sure to leave me a comment and I will check it out and perhaps post it in our next featured product post.
Other posts you might enjoy:
Cosentino's Products – Fresh and Disrupting The Countertop World
Share This Story, Choose Your Platform!