Having beautiful home decor isn't just about showing off to your friends. It's about being happy with the space that you spend a lot of your time in. Your home decor could actually have more of an impact on your mood than you think. If you want to figure out how best to transform your home decor, here's how the experts do theirs.
6 Home Décor Tips From a Pro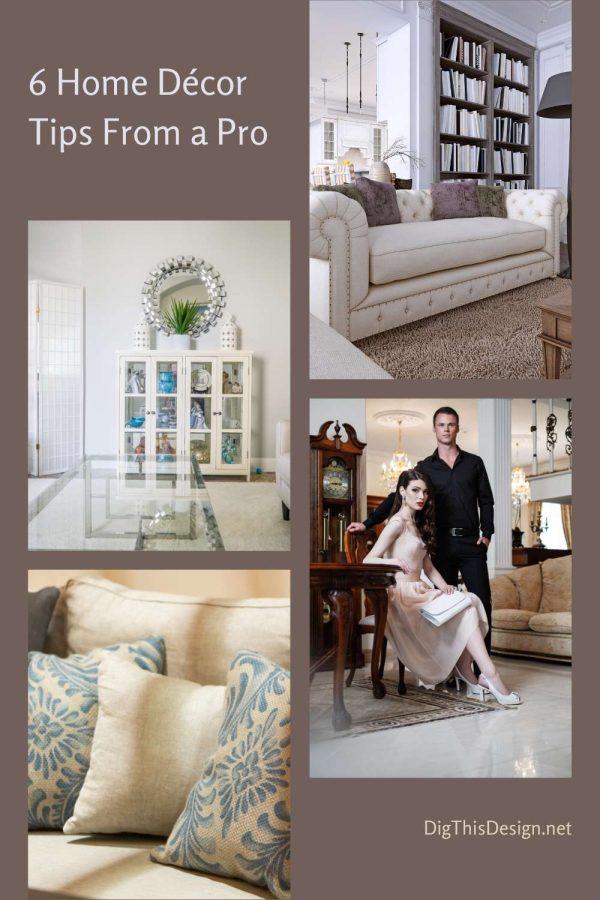 1. Make The Most Out Of Optical Illusions
Optical illusions are the key to enhancing your home and making it look better than ever. There are so many optical illusions out there, but the ones you should use will depend on the type of room you're working in, what sort of style you want to convey, and more. Here are just some of the optical illusions you can begin to use in your home.
Using lots of mirrors will reflect light and create the illusion of more space.
Using vertical stripes will make a room appear longer.
If you use a light color scheme in a room, that can make it appear more open and spacious.
Dark colors can close a room in and make it feel cozier.
Using a large piece of furniture in a smaller room can actually make it look larger, as it's the first thing people see when they enter.
If It Isn't Useful or Beautiful, Get Rid Of It
One very popular motto with interior designers is that if it isn't beautiful or useful, you should get rid of it. Go through your home and find the things you don't use and the things that aren't all that beautiful. Figure out what to do with them. Then, from then on, vow to only introduce useful or beautiful things into your home.
Make A Statement With Investment Pieces
Investment pieces are called that for a reason. You don't need to spend a load of money on your home decor, but you should select your investment pieces carefully and feel good about spending money on them. Making a statement in your home adds interest, and if you know a piece will last, then it's worth the money. You can even look for a Sears promo code to help you save as much money as possible.
Avoid Impulse Buying
You should never impulse buy when it comes to decorating your home. The key is to create a plan and go from there. Sketch a picture of your room, and figure out your color scheme. You can then buy according to your plan. This ensures you don't waste any money and that your room looks amazing once it's complete.
Always Keep Functionality In Mind
It should never just be about how your room looks. You must always bear functionality in mind so that you can use your home practically too. Does this design suit your lifestyle? If it does, then you can go ahead and decorate!
Use Items With A Story
Items with a story will give your home soul and character. Don't be afraid to display things that mean something to you!
Have fun decorating!
Other Posts You Might Enjoy
Home Decorating Details with the Most Impact
Your Home Décor, What Does it Say About You?
Your Home Décor, Make It Shout Out Loud
What's Up in Home Décor for 2017? Bright, Bold and Beautiful!
Share This Story, Choose Your Platform!