Fall is here with the November and December holidays quickly following. So, it's time to start in on the bright decor and other goodies of the season for your Fall entertaining delights.
Please keep in mind that no matter what you're doing this Fall, continue to social distance and wear your masks for social events. Remember, we're all in this together.
But, even though it's the season to be festive and colorful, that doesn't mean any of us have lots of extra time to accomplish this! So, the ideas you find here are by design, time saving yet impressive for any party or family event.
If you're having a hard time deciding what to do, keep reading for some easy inspirations for your for your decor and entertaining Fall delights!
6 Ideas for Easy Entertaining Delights of the Season
① Create Fall Centerpiece Arrangements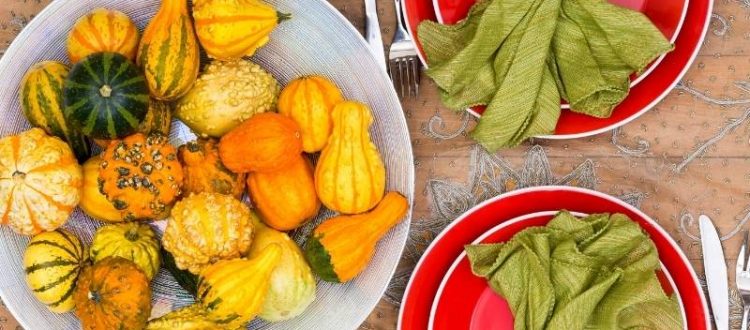 Bring the outside in by creating fall centerpiece arrangements. Gather your favorite ribbons, bows, and sparkling touches along with the earthiness of the outdoors for smashing centerpieces.
Colorful gourds are in season and easy to work into any Fall tablescape. Set them on a sparkling silver charger for an extra special effect.
② How About a DIY Wreath Making Party?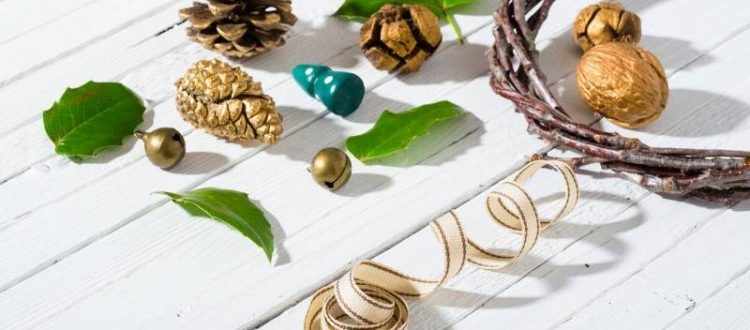 This is something you can do with your family and a few friends in your home. But you can also make it a live teleconferencing party with several of your friends.
In addition to the entertainment aspect, this activity is creative and has long lasting positive effects on your home and surroundings. So, let your inner-designer blossom with DIY wreaths. Bonus! They make great door prizes for parties or gifts for friends who are shut in this year.
③ Throw a Friends Giving Festival, i.e. Pot Luck!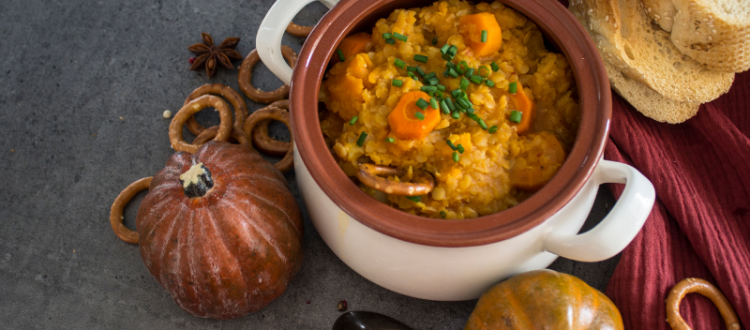 Ask your friends and family over for a good old fashion pot luck. Of course, on your invitations, refer to it as a "friends giving festival." Set out your seasonal tableware and autumn centerpiece. Then, enjoy an easy and relaxing seasonal meal with your family and friends.
④ Make Use of Your Rolling Carts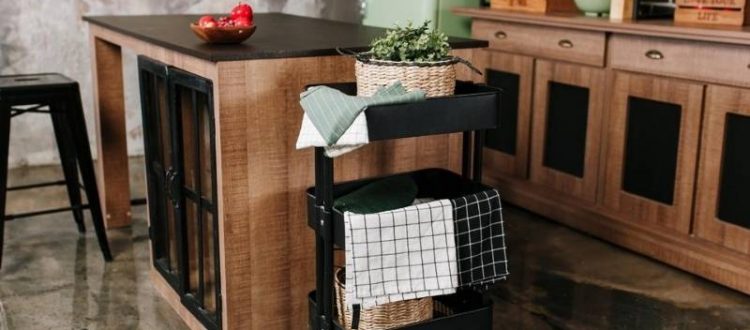 There's nothing more versatile or chic than a rolling cart full of drinks or food or both. In fact, carts make your entertaining so much easier that you might want to get more than one for seasonal parties. Then, continue to use them year round for other events!
⑤ Enjoy Warm, Spicy Drinks!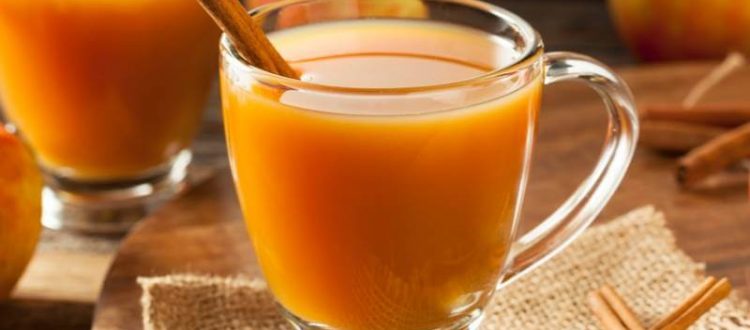 Try this warm apple cider with cinnamon sticks for a tummy-warming experience that feels like drinking a slice of heaven!
Recipe from For Fall Decorating Consider All the Senses
Ingredients
1 ½ quarts apple cider
1-quart cranberry juice cocktail
3 tablespoons firmly packed light brown sugar
7 whole cinnamon sticks
1 teaspoon ground allspice
½ teaspoon ground ginger
Ground Cloves
Freshly grated nutmeg
Salt
Directions
Take a medium saucepan and whisk together cider, sugar, spices, and salt. Bring to a simmer over medium-low heat. Then remove from heat and pour in brandy, if desired. Strain mixture into a pitcher, discard solids. Serve in mugs, garnished with cinnamon sticks.
⑥ Don't Forget About Pumpkin Carving for Halloween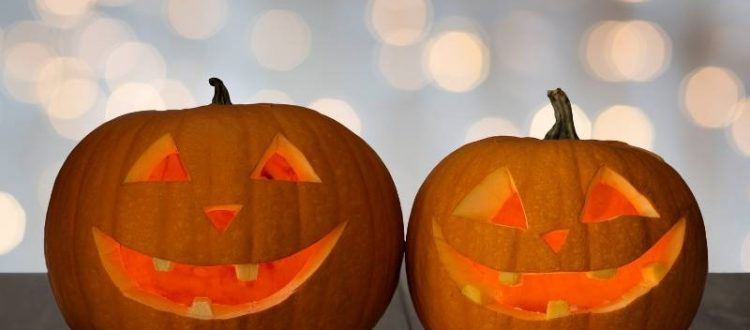 It's October and Halloween is right around the corner. So, make plans with your family to set up a pumpkin carving party right in your kitchen. Serve with plenty of seasonal snacks and enjoy carving your pumpkins!
Thank you for reading and we hope you've gained inspiration for your seasonal events. If you have any other suggestions, please leave them in the comments below. You will also find several other links below to other articles about all things design.
Images Courtesy of Canva.
Other Posts You Might Enjoy:
Unique and Colorful Autumn Wreath Ideas
3 Fun Ways to Entertain with Pumpkins for the Autumn Season
5 Beverages with the Colors, Tastes, and Aromas of Fall
Share This Story, Choose Your Platform!