What is the first thing that comes to our mind when we think about the kitchen? A cozy place where you can get luscious cuisines. Kitchens are known as the heart of every house. To take care of the kitchen is our responsibility. Therefore, kitchen countertops play a crucial role where you can place all the ‌items required in your everyday cooking. 
Nowadays, the limestone countertop is trending, which provides a stylish and modish look to the kitchen.
Limestone Kitchen Countertops: Everything You Need To Know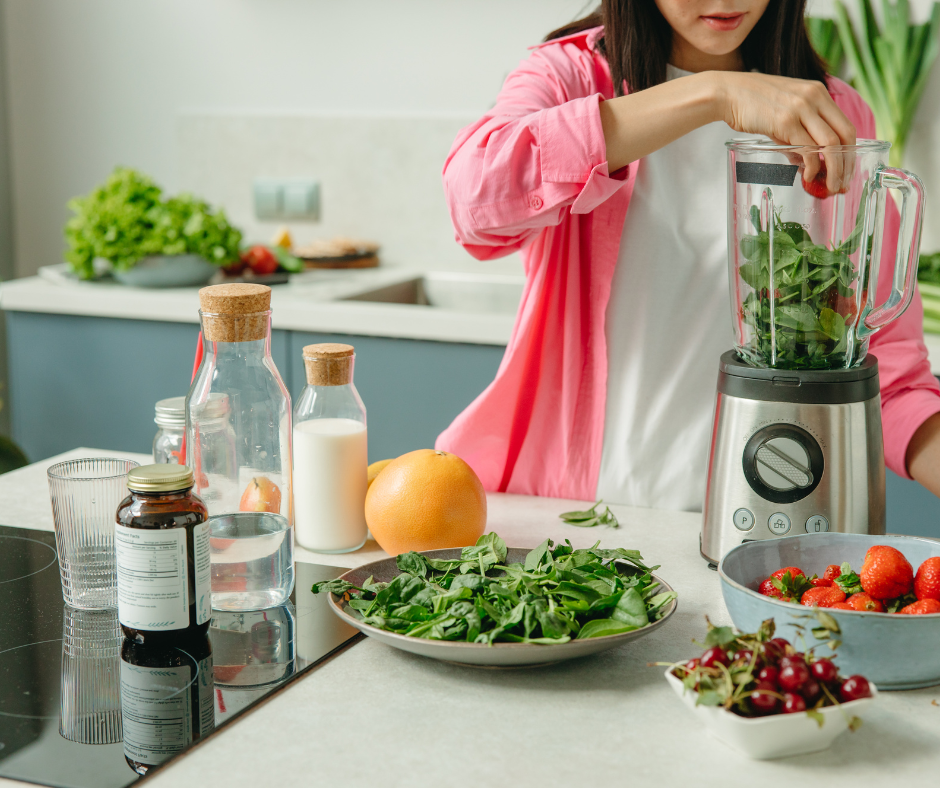 To get more useful information about the various countertops for residential and commercial spaces, you can refer to this site at any point in time.
Now let's look at the benefits and limitations of limestone kitchen countertops.
Benefits of using limestone kitchen countertops in a residential or commercial kitchen
The unique material has a classic and timeless appearance, as it features many neutral and natural colors, including gray, taupe, cream, and sand-like shades.

Limestones

are much ‌cheaper than other stones, including granite, marble, etc.

If these stones are properly cared for, they can be more durable than many other types of stones. Interestingly, limestone products have the potential to last as long as 100 years (when properly maintained).

Many stones that are more sensitive to heating surfaces can lead to cracking or chipping. On the other hand, limestones are relatively heat resistant and are independent of expansion and contraction.

It is a much stronger material than other low-cost options like wood, porcelain, vinyl, etc.

It has a smooth granular surface; therefore, it is easy to polish limestone.
Limitations of a limestone kitchen countertop
As compared to other stones, they require a bit of added maintenance and upkeep.

It is a very sensitive material, which can be damaged by acids and other harmful substances. 



It is not as hardened material, which can cause issues, like scratches and damage from heavy, hot pans.
As of now, you are familiar with the advantages and disadvantages of this material. We shall now look at the tips for taking care of the limestone kitchen countertop.
Tips for taking care of your limestone countertops
Always wipe the spills immediately to avoid etching. Never use a harmful or abrasive stone cleaner, which can deteriorate the limestone. Use a specific limestone cleaner, preferably a mild detergent, and warm water.

Use a soft washcloth to clean, as the sponge with the hardened surface can spoil the material.

Go for a cutting board to chop vegetables on the limestone countertop.

Avoid using harsh cleaners on limestone kitchen countertops

.

Preferably opt for commercial limestone cleaner or dish detergent with warm water to clean its surface. It needs a

non-abrasive cleaner

. Also, always clean the limestone countertop

after every food preparation. You can even clean it using the mixture of baking soda and hydrogen peroxide into a thick paste.

Since it is a porous material, it requires regular sealing to protect it from stains. This sealing should be regular.

Sulfuric, sulfurous, and nitric acid in polluted air or rain can be reactive to calcite in limestone, which can dissolve the calcite that deteriorates the limestones. These can easily be seen in exposed areas of buildings and statues. However, in limestone kitchen countertops,

these types of chemicals can destroy the material at a rapid rate.

Mounting and installing limestone countertop surfaces should be done by a trained and experienced professional.

 
Limestone kitchen countertops ideas
Adding colors can cause an enhanced look to white kitchen walls. It can also tone down the blue lower cabinets. The visible fossils enhance the movement of the stone slab behind the stove.

You can add color to your limestone kitchen by introducing pale blue cabinetry with charcoal gray limestone and white walls. Whitewood can be a perfect option as it infuses warmth into your kitchen countertops. A box-beamed-inspired ceiling can also add depth to the limestone countertops

.

The expensive kitchen can add the feeling of impersonal and coldness. You can alter it with a decent layout, which includes several windows, a color palette, and wood.

If you have a taste for brighter colors, then yellow golden limestone would be a handy option for you. Such countertops add a pop of color and make it look like a homely place at the same time. You can even pair it with a white and lime accented kitchen cabinet.

You can even opt for a coffee-brown color that looks lovely in an outdoor kitchen. It can be well-matched with greenery in the outdoor space.

Many homeowners who love vintage looks can even choose a lovely off-white limestone kitchen countertop,

which can add grace to your kitchen.

To add a fashionable touch to your kitchen, you can go for a creamy-toned beige limestone countertop. 
Cost of limestone countertops
The price of a limestone countertop depends entirely on its color, impurity level, and type.
The slab-based limestone countertop varies from $300 to $450.
On the other hand, the tile-based countertop material may cost $2 to $11 per square foot.
If the limestone is of a rare-color type, its price can significantly increase. The total cost of limestone countertop installation can depend on many factors, such as grout, sealants, and polish.
The labor fee and complexity of installation can also contribute to the increase in this price. To save money, you can even install tile-based countertops by yourselves. 
Pro tips
Always prefer to reseal the limestones twice a year to maintain their longevity.

Use pH-neutral stone cleaning products to avoid itching on the stone surfaces.

Ensure that there is no contact of limestone countertop with sharp objects in kitchens like knives and forks. Instead, use coasters and cutting boards. 
Conclusion
The limestone kitchen countertops form an important part of every kitchen's style.
They look decent and add unique grace to the aesthetics of the kitchen.
Therefore, it is essential to take care of the limestone countertop. No hot or sharp objects should be placed on the countertops that can harm the surface. 
There are plenty of designs in the market that you can opt for, giving a mesmerizing view of the kitchen. 
Other Posts You Might Enjoy:
Popular Kitchen Designs | Modern Home Trends 2022
The Pros And Cons Of Kitchen Renovations
4 Ways To Add Character And Charm In Your Kitchen
Share This Story, Choose Your Platform!