Nature has a soothing and peaceful atmosphere that helps calm your body and your mind, making you feel fresh and revived. Bringing nature into your home adds a tranquil feeling to your home.
To illustrate ways to bring nature into your home, I've put together some tips about several categories from real plants to sustainable living. Incidentally, these hints are perfect for city dwellers or people who simply don't get out into nature as frequently as they would like.
How To Bring Nature Into Your Home
Fill Your Home with House Plants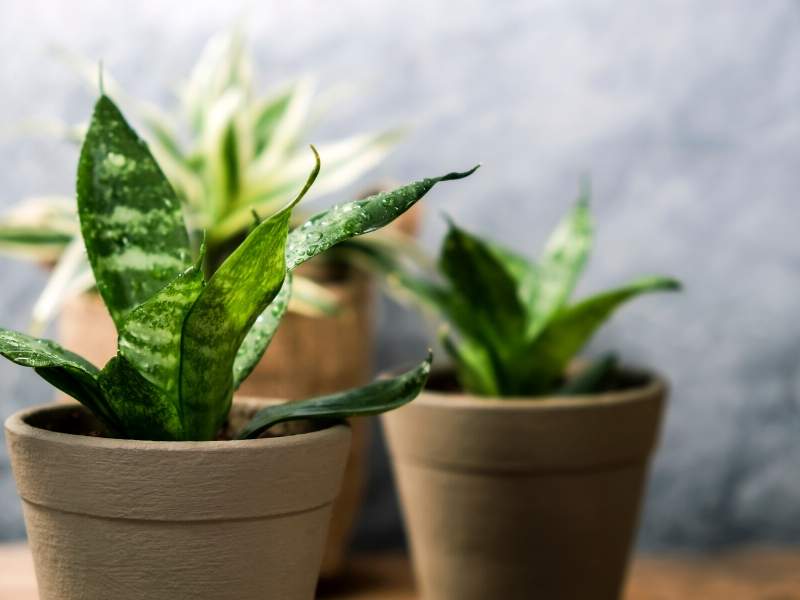 House plants are possibly the easiest way of bringing nature into your home. Ferns, succulents, cacti, orchids, aloes and many other plants and flowers thrive indoors with some attention. This gives you a huge selection that enables you to breathe life into any room.
In addition to being an attractive form of decoration, house plants also have a positive effect on your health because they help reduce stress and anxiety while removing toxins from the air you breathe.
To create your indoor garden, add various plants all around your home in all different shapes and sizes. Plants can be added to countertops, placed on end tables, hung from the ceiling, in pots on the floor, and much more. Try to have at least a couple of plants in each room and use a variety of selections.
However, if you struggle to find space in your home, a terrarium may be the perfect option for you. A terrarium is a glass container is filled will soil, stones, and small slow-growing plants and is a unique and attractive way to add plants to your home. Moreover, you can either create your own or buy a ready-made terrarium.
Add a Splendid Nature Wall Mural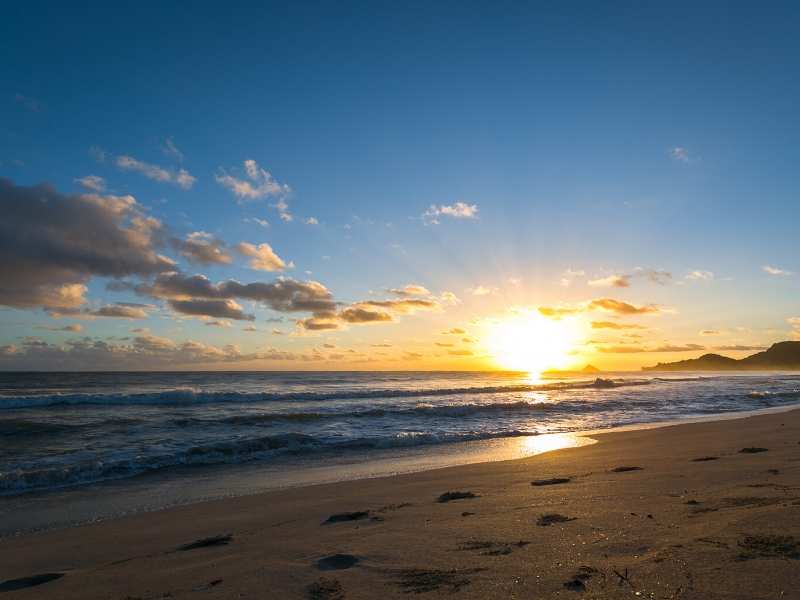 Wall murals allow you to create an eye-catching feature wall in any room to instantly transform your space. Nature-themed wall murals are available in a huge selection of different categories. You might choose photographs of trees and forests, flowers, mountains, wildlife, or the ocean.
A really fun alternative is to use your favorite nature photograph and create a custom design. Then, paint the rest of your room with matching earth tones to create a finished look for your natural theme.
Grow Healthy Herbs Right in Your Kitchen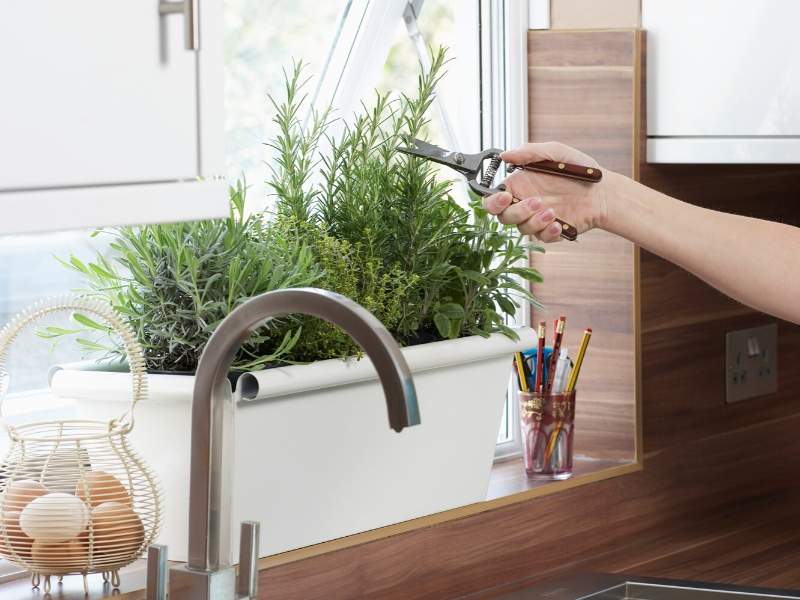 Using delicious homegrown herbs and spices in your cooking improves your meals nutritionally, but that's not all. They are also a unique and attractive feature in your kitchen when displayed properly. Moreover, they also spread lovely aromas throughout the room.
Add shallow shelves to a bare wall in your kitchen or several potted containers on a counter to grow and display your herbs for a great feature piece. Or, for convenience and interest, place herb plants in between your wine in a sunken rack.
Add Nature-Themed Accessories
You can really commit to the theme of nature by incorporating natural accessories that compliment the other elements of your home. Cushions, bedding, paintings and much more are available decorated with plants and animals.
You can also use natural items for unique decorations. Stones, shells, and driftwood can be used in a variety of different ways to decorate. These aspects work well to give an all-around outdoor effect to any room.
Make the Most Out Of Natural Light
Natural light in your home is an excellent way to create a bright and cheerful atmosphere. While natural light is plentiful during the warmer seasons, it is especially important to bring natural light into your home during the darker, colder weather as well.
To make the most out of your natural lighting, here are a few easy DIY tips:
Keep your windows clean and bright and pull the drapes open every morning.
Place mirrors strategically around your home to reflect the natural light around the entire room.
Pull your furniture out and away from windows to allow them to shine through with the greatest amount of light.
As an added bonus – make the most of the available natural sunlight to cut down on your electricity costs. Then, during warmer weather, open the windows to allow fresh breezes to enter your home along with the sunlight.
Use Natural Wood and Fiber Funiture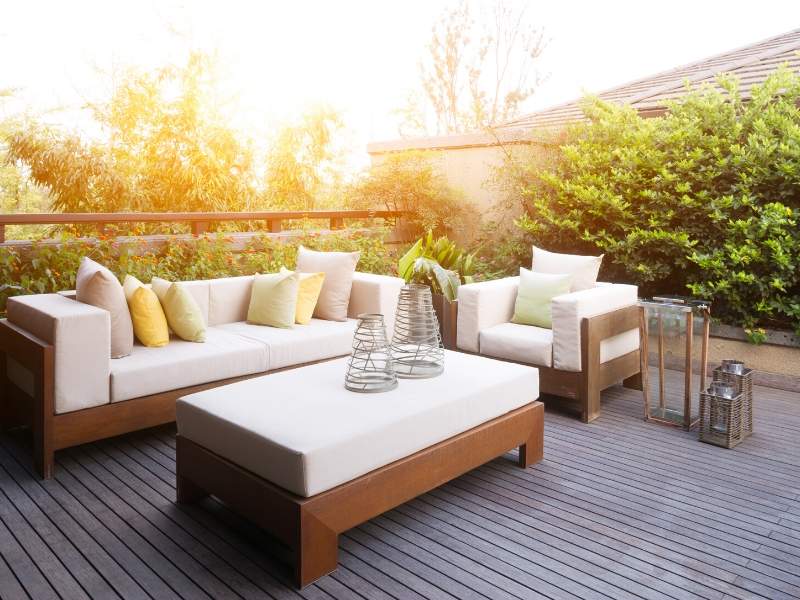 You can count on all-natural furniture to look and feel great! But, it is also an inherently sturdy and reliable piece of furniture with a longer lifespan. You'll be pleased to know that natural wood versions are available for all types of furniture.
One example is to use all stone to create a completely unique sink in your home. This will help you create a striking feature piece with a natural feel. Other natural pieces are available such as wicker baskets for storage or an all-natural throw or blanket from materials like hemp.
Another great way to introduce sustainable furniture into your home is to use recycled and upcycled items. This also helps cut down on waste and gives your home an eclectic vintage feel.
Install A Living Green Wall
A living green wall is a striking feature filled with live plants. Moss and succulents are commonly used, being planted in wall-mounted planters.
Plants are installed close together for a full wall effect with a drainage and irrigation system to control the water. A living plant wall is a beautiful piece, perfect for creating a beautiful feature indoors. They can also be installed outdoors if you would prefer.
Bring Home Freshly Cut Fragrant Flowers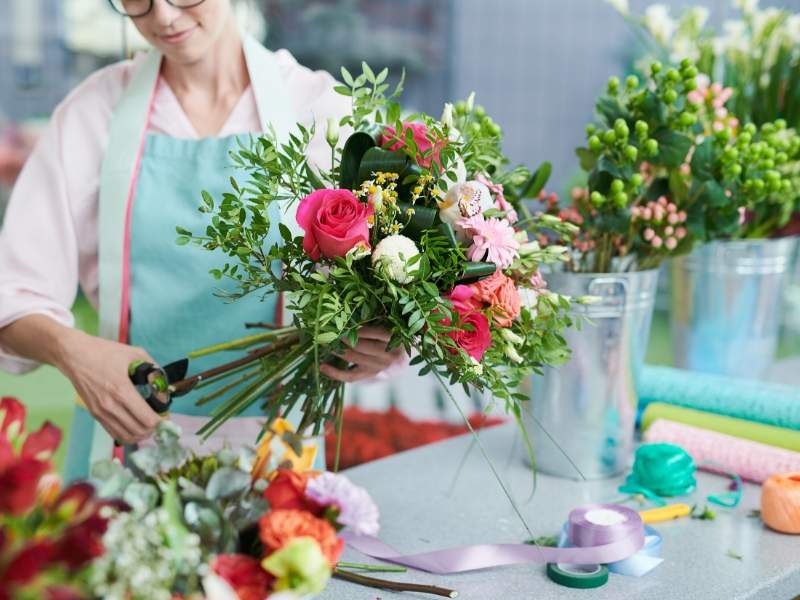 Whether you buy them yourself or you're lucky enough to receive a fresh bouquet, flowers are a beautiful way to bring nature into your home. With an infinite number of choices available across every season, you can mix things up or pick a couple of favorites that work well with your theme.
Flowers are both an inexpensive and convenient option, which makes them perfect if you don't want to redecorate. They're also easily accessible and available at the majority of supermarkets and shops.
Buy Eco-Friendly
Although this isn't really adding nature to your home, it supports the natural world in the best possible way. When shopping, try to buy sustainable and eco-friendly products that benefit the environment. The majority of household products will have a suitable environmentally friendly alternative if you look hard enough.
Additionally, buying locally produced products such as meat and vegetables helps cut down on negative effects on the environment through unnecessary shipping costs, etc.
Final Thoughts
The natural world is a beautiful place to be. However, if you don't get out into nature as much as you should, bring the outdoor world in for the natural elements you and your family need.
I also recommend that you keep nature in mind when buying products and decor items that have positive effects on the environment, thereby helping to create a more sustainable world.
Author Bio
David Atkinson is a content creator in the marketing department at Icon Wall Stickers. He loves being out in nature and walking his dog with his wife.
Other Posts You Might Enjoy:
Introduce Organic Design Elements into Your Home
Easy DIY Foyers that Triumph Over the Winter Blues
3 Examples of Wellness Architecture for Your Home
Share This Story, Choose Your Platform!