Organic, design elements in the home give us the feeling of nature inside our homes. For thousands of years, humans have sought out elements of our surroundings to bring into our homes because it makes us feel calm and welcome.
The fact is, we can't live outside, but we can bring a few things in. Bringing the outside in not only benefits us with a cleaner, healthier environment but natural elements are also aesthetically pleasing beyond measure.
If you've been trying to think of ways to add more organic materials to your decor, keep reading for a few examples and suggestions. You're sure to find something that sparks your organic design senses.
5 Types of Organic Design Materials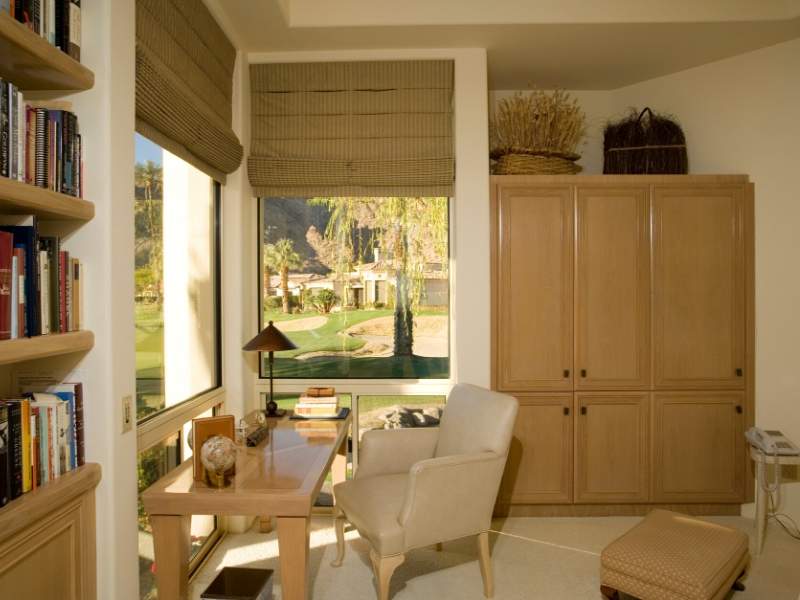 Wood Elements
Built-in natural finish wood shelves are a great option for any office and this is no exception. This office is instinctively elegant and organic with woven baskets, natural textures in window coverings. Along with lots of natural light, this office is a natural paradise.
Woven Materials
Inspired by elements from nature in woven baskets and ottomans along with woven textures in sofas, rugs, and lampshades – all combine for excellent organic decor. Moreover, these are wonderful organic decor possibilities when we want to get away from our noisy lives to a place of peace.
Natural Sunlight
Natural sunlight warms in a way that no artificial light is able to do. When you emphasize natural lighting in your home it increases your family's ability to think more clearly, see more clearly, and gives an overall feeling of warmth and security. So, wash the windows and let the sun in for the most brilliant organic element of them all.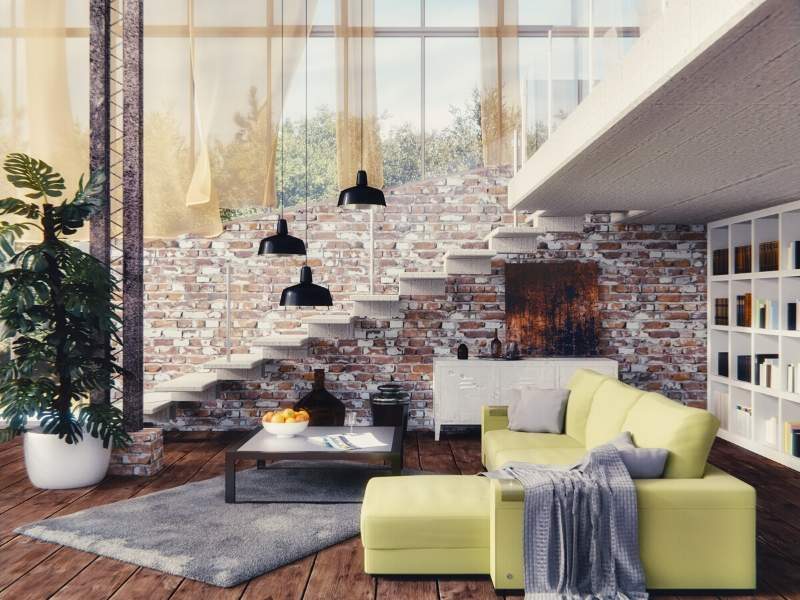 Industrial Brick Walls
It doesn't 't get more organic than this industrial finish brick wall for an aura of elemental strength. I love the way this contemporary design motif carries throughout the room in earthy colors and lots of delectable textures.
Ceramic Decor
Ceramics add style and earth elements to your decor. Moreover, ceramics come in every shape and size imaginable for every design style. Search until you find just the right earthly ceramics to add to your natural organic decor.
Organic materials are endless and you are sure to find just the right combo of earthly elements for your home. Consider all the organic materials described above for your own interior decor that brings years of health and enjoyment to you, your family, and friends.
Other Posts You Might Enjoy:
How Important is Graphic Design for Your Business?
How to Add Graphic Art Designs to Your Home or Business
3 Skillful Tips to Add Art to Your Home Design
Share This Story, Choose Your Platform!