When most people think of bean bag chairs, their mind instantly goes to a dorm room. It's true that you'll find them in lots of dorm rooms but today's bean bag chairs have far more uses. In fact, even resorts and hotels get into the game by outfitting their beaches and rooms with large, overstuffed bean bags for their customer's comfort.
So, the question becomes, why buy a bean bag chair for your home and, where will you put it? Here are some excellent suggestions for your own personal uses for bean bag chairs.
Bean Bag Chairs in Every Room
Sunrooms or Bonus Rooms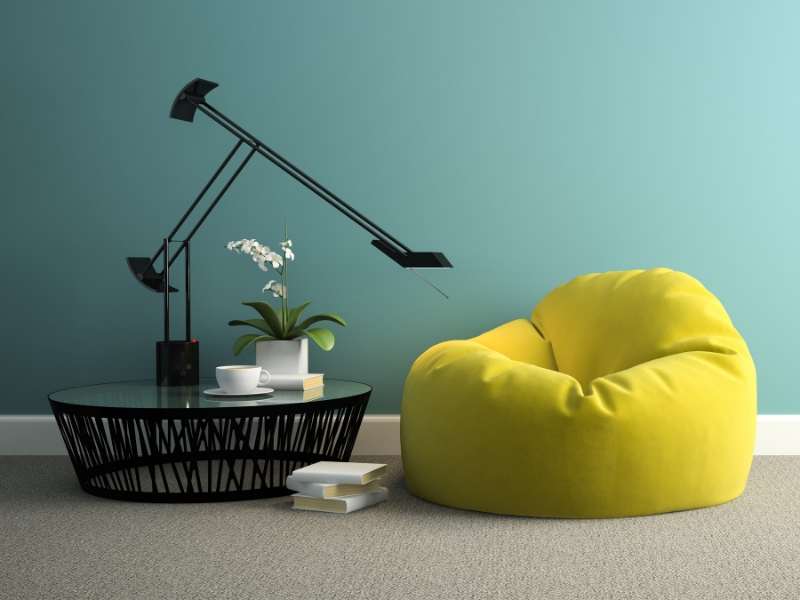 If you browse at Comfy Sacks, you'll see many styles that would fit in well with a sunroom or bonus room. There, you can mix and match styles, or find a fabric that blends in perfectly. A word to the wise, though – find a company that lets you work with fabric samples first. This way, everything goes together well and gives you just the look you prefer.
Reading Rooms or Libraries
Whether you have a small reading nook or a full home library, there's no better place for a bean bag to sink into with a good book. An increasing number of families want to design their library and need help. Available in a multitude of sizes, coverings, and colors, there are bean bags for the whole family. Bean bag ottomans are even available to kick up your feet and disappear into a good novel.
Nurseries or Children's Rooms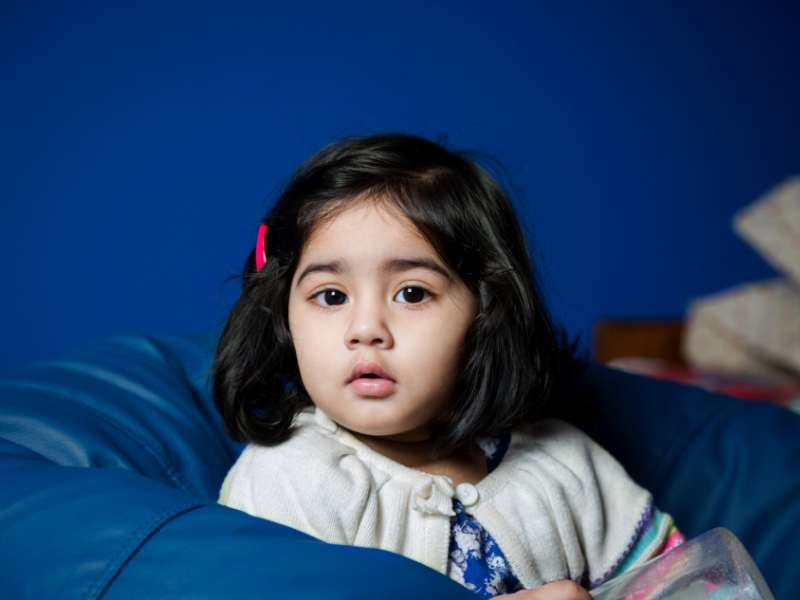 The typical chair you might see in a nursery is a rocking chair, but why not try a comfortable bean bag? It's a perfect place to curl up with your baby for a nap or to settle in and read a story to your child. With washable covers, bean bag chairs are also easy to clean up and that's good news for busy moms. What's even better, regardless of the decor, you can always find a matching fabric that goes with the rest of the room.
Den or Family Rooms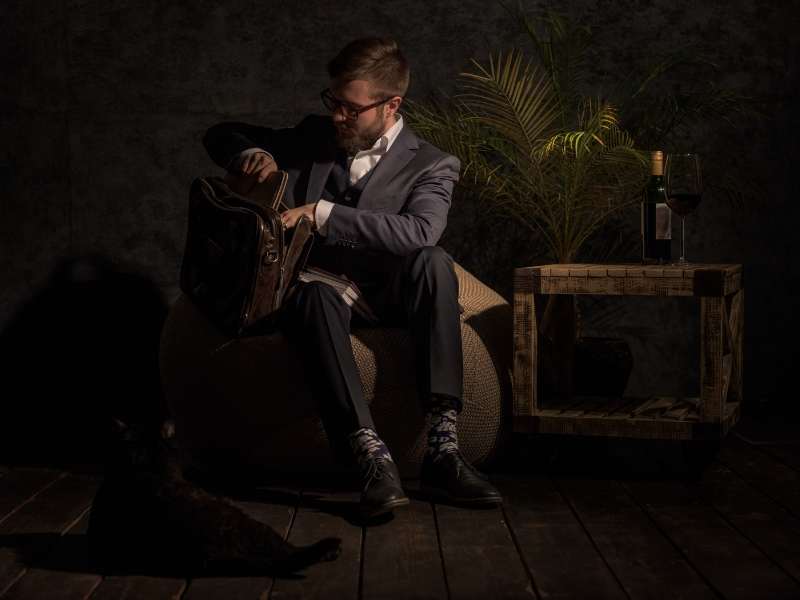 No one suggests you replace all your chairs in the house, however, you can enhance a den or tv room with bean bag chairs. They're also an excellent spot to unwind after a hard day. Additionally, if your family likes sports, think about Super Bowl Sunday and the fun it is for friends and family to all sit together for the big game!
Bean Bags and Dorms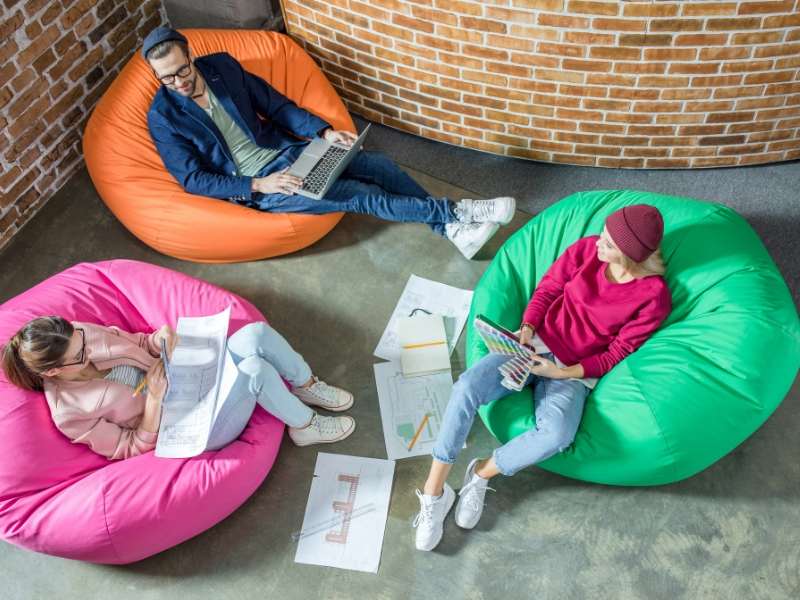 Also remember, they still make excellent gifts for the college student heading to a dorm! What's more, they even come with amazing warranties, so you don't have to worry about wear and tear.
As you can easily see, there is a myriad of choices from which to select and places in your home to use bean bag chairs. If you use bean bags in your home or would like to know more, please let us know in the comments below. We've also included some great links for more decor suggestions for your beautiful home.
All Images Courtesy of Canva.
Other Posts You Might Enjoy:
3 Tips for the Care of Your Wooden Patio Furniture
4 Ways to Include Wicker Decor and Furniture in Your Designs
3 Possibilities of Eco-chic Furniture Design in 2019
Share This Story, Choose Your Platform!