An interesting approach to furnishing your home is rather than spending money on new items, why not build your own furniture? Building furniture may sound daunting, but these easy DIY suggestions add flair to your house and give you a wonderful sense of satisfaction.
So, pick up your favorite tool for cutting wood and carve out the time to let your imagination flow.
Build Your Own Unique Furniture
1

•

Upholstered Headboard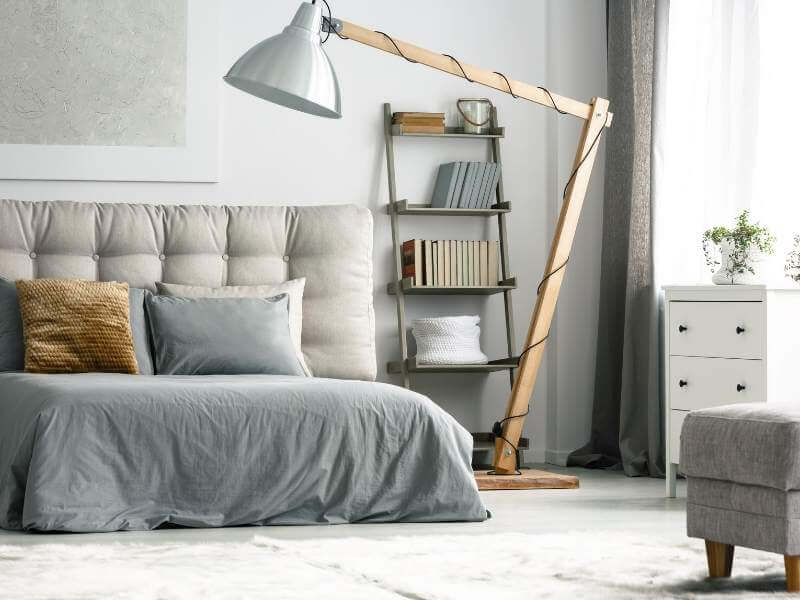 Increase the coziness factor of your bed by creating a headboard with upholstery coverings. All you need is plywood cut to size, 1-inch foam, batting fabric, and nailhead trim. Then choose a patterned fabric of your choice.
Another idea is to give your bed a proper framework by using paneled bifold doors and stock molding to make a great head and footboard. Search for wooden doors from the 1950s homes which were usually made from oak, mahogany, or chestnut which make them great options for headboards. Then, install sconces for reading lamps for a beautiful finish.
2

•

Ladder Bookshelf
The ladder-style adds a trendy touch and it makes your room look spacious. Also, consider opting for a mini bookcase by using a few sheets of veneer plywood, molding, and paint to store your favorite books and showpieces.
3

•

Storage Bed
Make your bed practical while looking trendy by building a storage bed. This way, you not only save space but you also keep everyday clothes, bed sheets, and other daily articles easy to access.
4

•

Decorative Molding on a Nightstand
Give your boring bedside table a makeover by adding decorative molding. Buy stock molding, then cut according to size and attach it to your table using wood glue.
5

•

Dog Murphy Bed
Normally, dog beds tend to be bulky, but you can custom make a murphy bed that fits in your room. Customize a small built-in cabinet with a sleeping pad which contains a mattress or blanket. Now your dog can have his own bed and be close to you. It is a win-win situation.
6

•

Coffee Table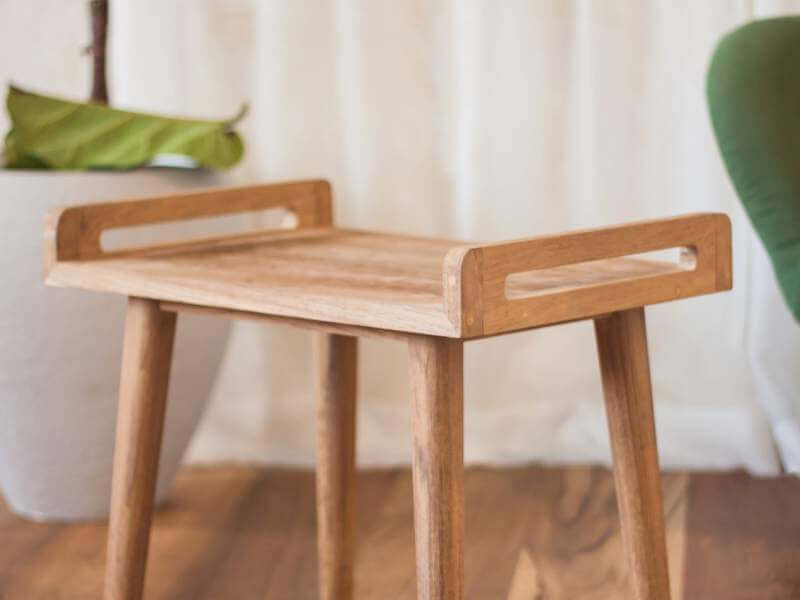 There are so many ways to build your own furniture and the coffee table is without a doubt, a very creative and versatile project. For instance, start by making use of vintage hairpin legs and plank wood to build a coffee table with a high-end look then, go ahead and sip in style.
7

•

Hanging Canvas Chair
A hanging canvas chair can be made with a patterned fabric, a few stitches, well-placed knots, and a drill. Secure the swing using a stainless steel snap link in the ceiling. This is a great way to curl up with a cup of coffee and enjoy your favorite book in comfy style.
8

•

Floating Shelf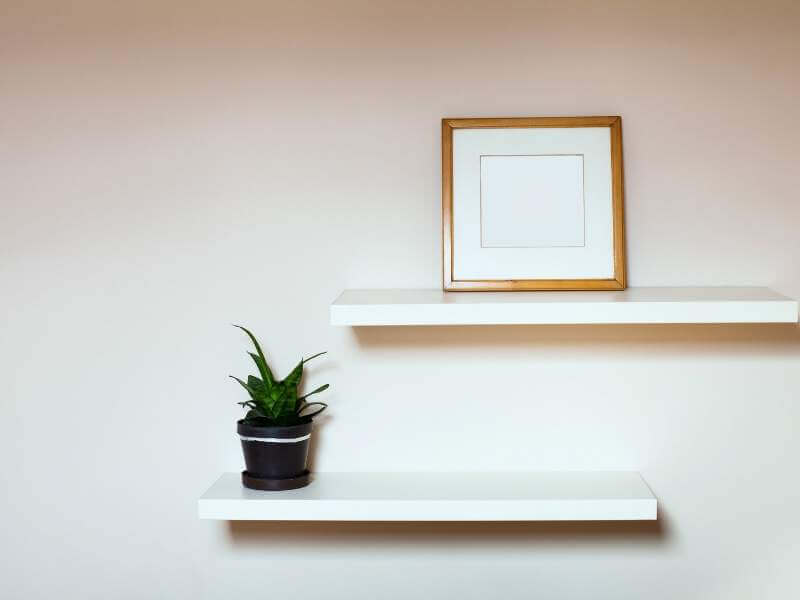 Take advantage of cramped spaces by making a floating shelf. This is a good tip if you have a small bathroom and you are at a loss about where to keep toiletries. Use a wooden board, screws, and molding to erect a floating shelf above the toilet.
Now you can decorate this shelf with sundries and spare towels and make your small bathroom look well-designed and organized.
9

•

Sign Stools
Make the base of the stool from wood and the base from spare signs bent into a U shape. Secure the two and take a seat. Alternatively, you can make the base from wood, paint, and add a stenciled design.
10

•

Tall Mirrors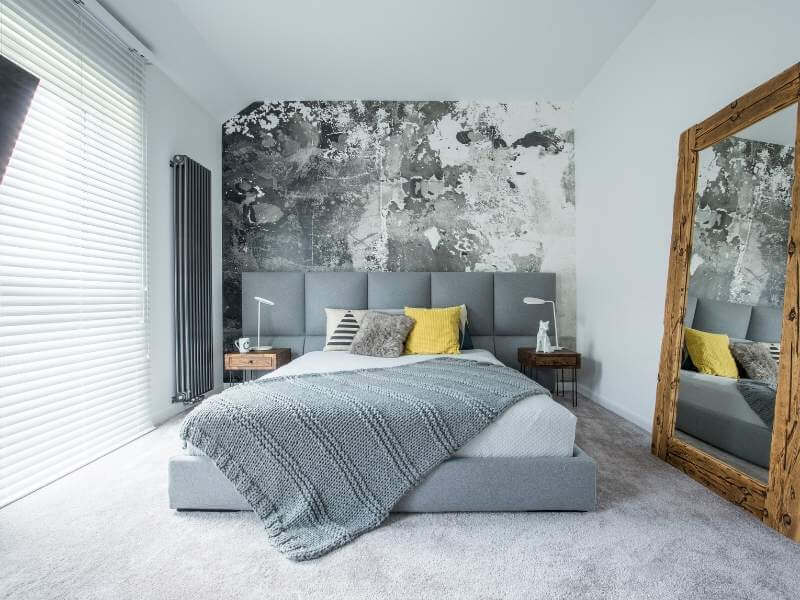 Tall mirrors are ideal for admiring yourself and your outfits. Customize your own by using the entablature of an old door casing and pilasters to finish off with paint. Also, go shopping in thrift stores to find mirrors that are begging for a fresh finish and a new home.
11

•

Bifold Doors
Replace sliding doors in your closets with bifold doors. These are not only space-saving but they also allow you to more easily see the contents of your closet as opposed to sliding doors.
12

•

Storage Chest
A DIY wooden chest made of alternating lengths of boards fitting together like puzzle pieces will add a vintage look to your bedroom. Use them to store blankets and out of season clothes.
13

•

Cedar Lined Closet
Cedar is known to be moth-deterrent and prevents mildew. Line your closet with cedarwood for a handsome closet holding fresh, clean-smelling and insect free clothes.
14

•

Wall Cubicles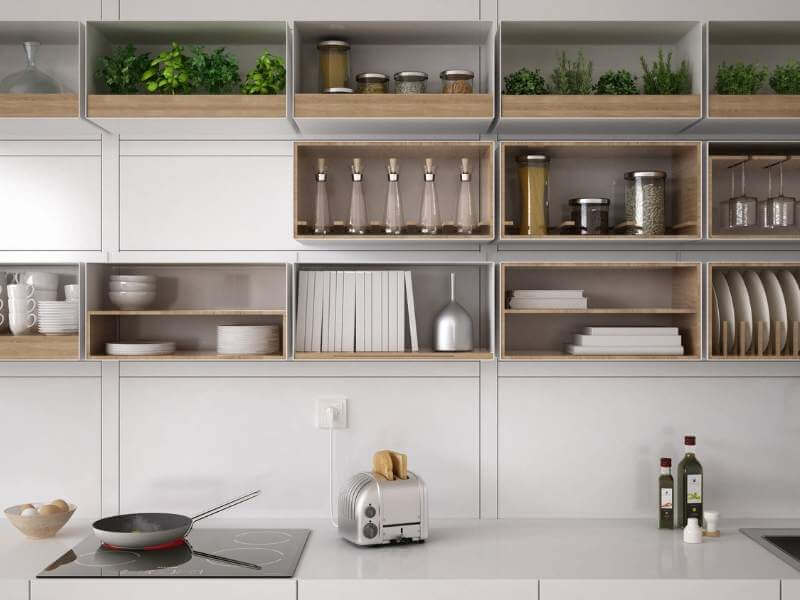 Wall cubicles are a great idea because you customize them to suit your tastes and storage needs. Additionally, the construction process is the same whether you make it big or small. You might make one cube or stack several in any orientation which makes them very versatile.
15

•

Door Knob Coat Rack
Coat racks are convenient for hanging clothes and umbrellas within reach. Give it a classic look by using vintage door knobs with their backplates and a board to mount them on.
16

•

Window Picture Frame
Most people hang pictures on their walls or frame them to keep them on tables and shelves. An innovative approach would be to use double worked windows and place the pictures behind the wavy-glass divided by lights, and mount it on the wall.
17

•

Barn Pulley Wall Mounted Lights
Make your bedside reading more aesthetic by making pulley light fixtures. Salvage the individual parts from flea markets or yard sales and assemble your own bedside lamp.
18

•

Vintage Door Dressing Vanity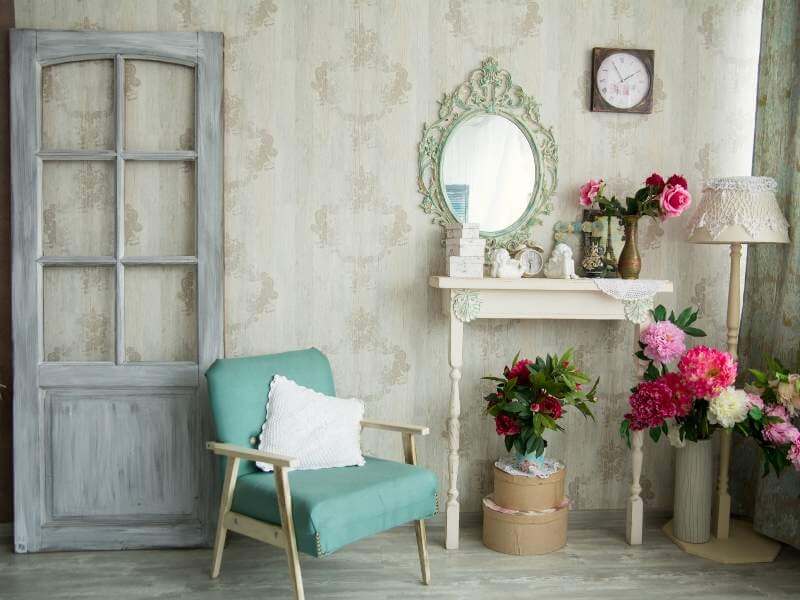 Use a vintage door and transform it into a mirrored dressing vanity. A glass door is ideal so that you can replace it with a mirror. Add a decorative stool at the bottom for a shelf and add a few hanging hooks for clothes.
19

•

Open Shelves
Ordinary open shelving kits are usually not attractive. Make your own by using shelving planks, turned spindles, and trim them with crown molding. Then place your treasures for others to admire at your next party.
20

•

Window Shades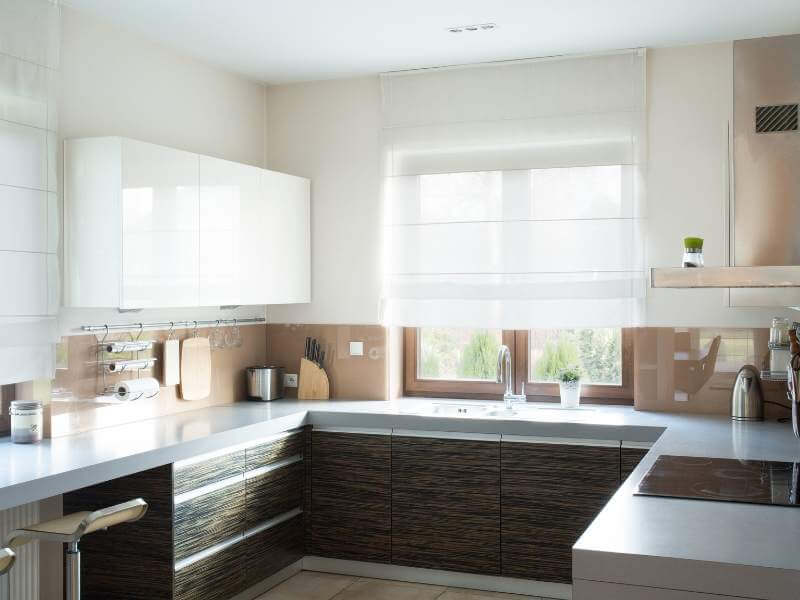 Protect your eyes from bright sunlight by placing shades on your windows. These also protect you from chilly winds and oppressive heat. They are easy to install and are helpful for good slumber.
21

•

Deck Chairs
Drill holes in two L-shaped plywood plank frames. Then weave a rubber air hose through the holes until the spacing and tension are right. Then, lounge on your deck chairs in the backyard and enjoy the afternoon sunset.
Conclusion
These are just a few ideas to help you get started and the good part is, you don't have to be a craftsman to make these. Start with a simple project, then, measure and calculate how many materials and tools you need to build your own furniture. Do not forget about safety rules: learn here how important to use safety glasses and gloves while working with tools.
Don't rush the process and accept that there will be mistakes if you're a first-timer. Also, remember to give yourself a big pat on the back for finishing the work. You will be surprised how to build your own furniture for a rewarding experience. Happy furniture building!
Other Posts You Might Enjoy:
3 Possibilities of Eco-chic Furniture Design in 2019
3 Tips for the Care of Your Wooden Patio Furniture
4 Ways to Include Wicker Decor and Furniture in Your Designs
Share This Story, Choose Your Platform!