Do you want to rearrange your home furniture but don't know where to start? Begin by selecting and arranging every piece of furniture in your home décor with a purpose. To help you with your furniture arrangements, here are 7 practical tips.
7 Practical Tips For Arranging Home Furniture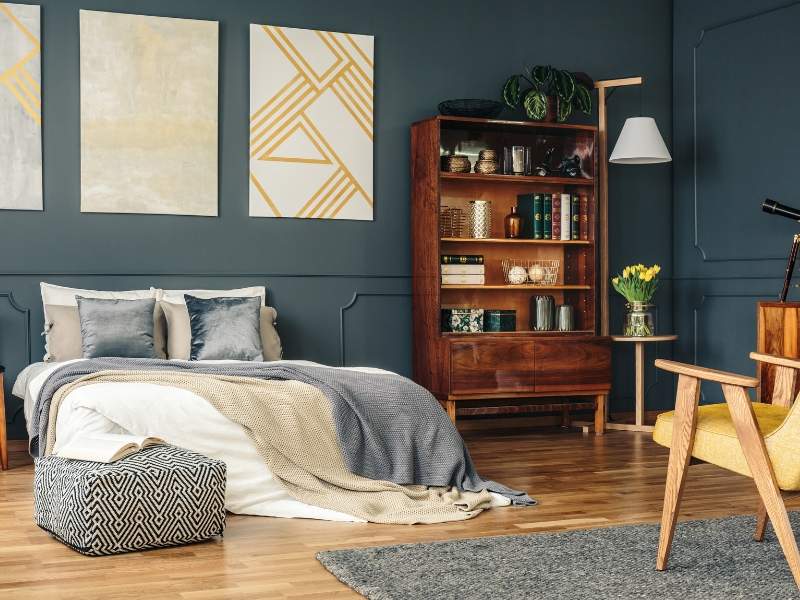 Clear the Room to Begin
To begin your arrangement, it is usually best to start with a clear, open room to measure and visualize your new room design. However, that might involve heavier lifting than you are able to do alone. Don't hurt yourself or damage your furniture! Instead, if you need assistance moving the heavier, bulky pieces, we recommend that you call the professionals like, Platinum Furniture Removals in Sydney.
Select Your Focal Point
To bring unity and theme to a room, build your furniture arrangement around a focal point of interest. The focal point might be a fireplace, a sculpture or painting, ceiling to floor windows with a panoramic view, or a host of other possibilities. Arrange sofas, beds, chairs, and more to face or surround the focal point.
Place Large Pieces First
Decide where to put your main pieces of furniture first. In the bedroom, that's the bed while in the dining room you have the dining table, and in the living room, there is a large sofa. Anything bulky, heavy, or otherwise hard to move should be placed first, then set all smaller objects next.
Leave Room for Space
Remember to use space as a design element for an open flow throughout your home furniture design. For instance, always keep entryways and foot traffic routes clear. Also, remember to arrange furniture so that windows are not hidden behind furniture.
Define Areas With Contrast
You also add balance and interest with different shapes, sizes, and colors around the focal point. With the larger pieces of furniture as your focal points, arrange the smaller pieces around them so as to create "zones" within the room.
Guard Against Tipping
Build safety into your home furniture design by securing bookcases to the wall and ensure stable bases for televisions and other heavy electrical equipment. To learn more, here are some in-depth facts about furniture tipping and how to avoid it.
Reflecting Mirrors and Lights
Even a small room feels more luxurious and spacious when you include mirrors and lights. Or you might place large rugs under the furniture, or pull the furniture out from the wall a bit. To keep your rooms spacious, use your furniture with a purpose and eliminate unnecessary pieces.
Follow these 7 steps as a guideline to carefully plan your home furniture arrangements. Moreover, it is our hope that with these tips you will have a truly memorable and livable space, designed for you, your family, and guests to enjoy your times together.
Images Courtesy of Canva.
Other Posts You Might Enjoy:
Furniture Tipping Injuries; The Statistics
Antique Furniture Moving; 3 Things You Need to Know
Furniture Selection; Solid Wood or Veneer?
Share This Story, Choose Your Platform!