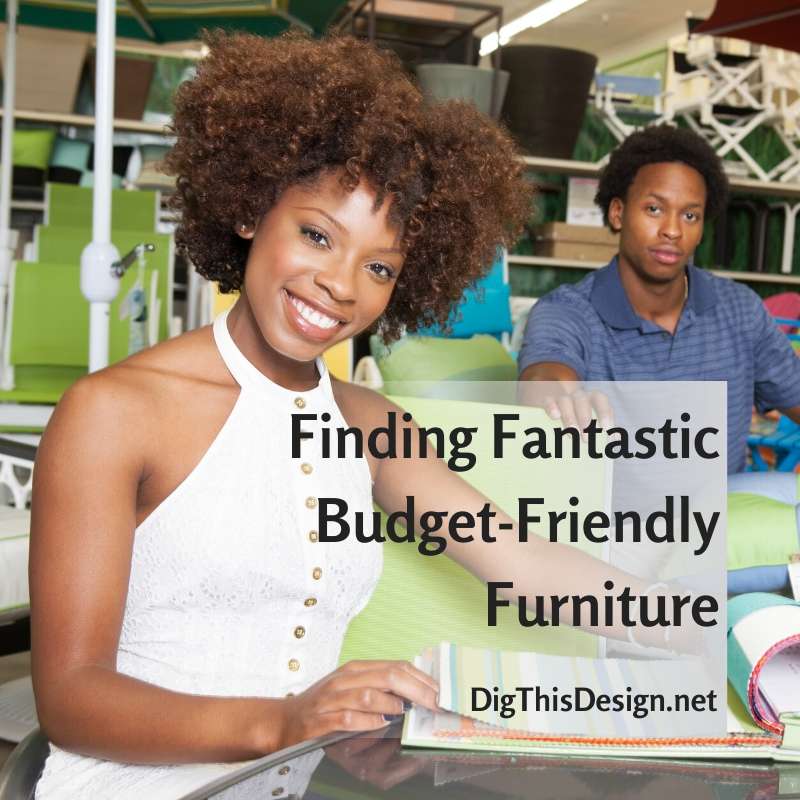 Finding budget-friendly furniture that still looks great is no easy feat – any homeowner will tell you that. However, it is completely possible to score on great-looking furniture without breaking the bank. You just need to know the tricks of the trade to be fully informed.
Today, we want to share eleven1 foolproof tips for finding budget-friendly furniture to complement any room in your home.
How to Find Budget-Friendly Furniture for Your Home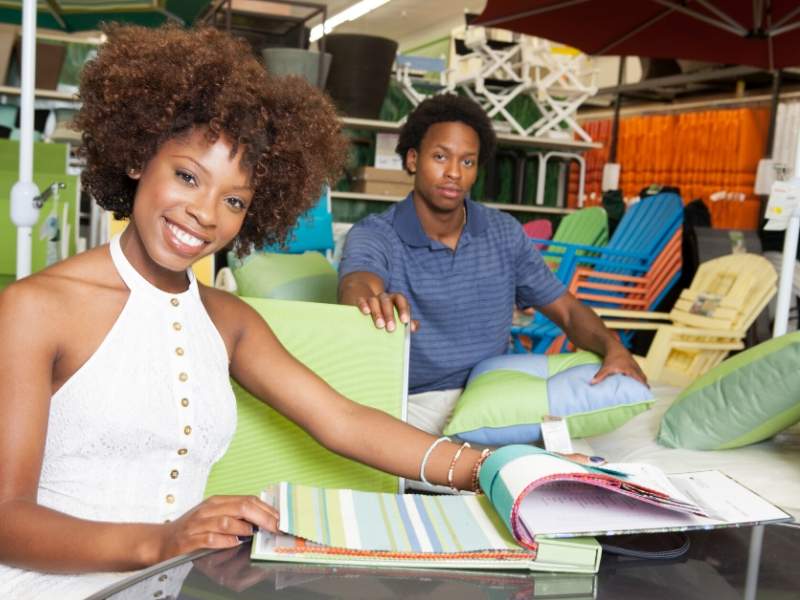 1 •
Timing is Everything
We all know that timing is key when buying a home. Well, the same goes for buying furniture. Unless you absolutely need to shop now, you have the best chance of finding quality, budget-friendly furniture at the end of the month and during vacation times. This is because sales associates usually have strict monthly quotas for their numbers. When those numbers are down, the customer tends to benefit. You'll likely see exclusive offers and reductions, plus you may even have the ability to negotiate a better deal. Make sure you scour deals around Labor Day and Christmas, as well, as these are extremely beneficial sales periods for many markets.
2 •
Shop the Clearance Section
This tip is an oldie but a goodie. It's always worth checking out the clearance section. You're likely to find great budget-friendly furniture here at steep discounts. This is because the inventory in clearance is likely to last season's models, and they're trying to offload inventory as quickly as possible.
Do your due diligence while looking in the clearance section, as well. Make notes of any minor scratches and dents. These little imperfections can give you an even better discount at the register. Furthermore, make note of the floor models. Ask if they're for sale and, if they are, see if you can get a lower price on that. Usually, furniture stores will reduce floor models 5-10% off the original price.
3 •
Visit Close-Out Sales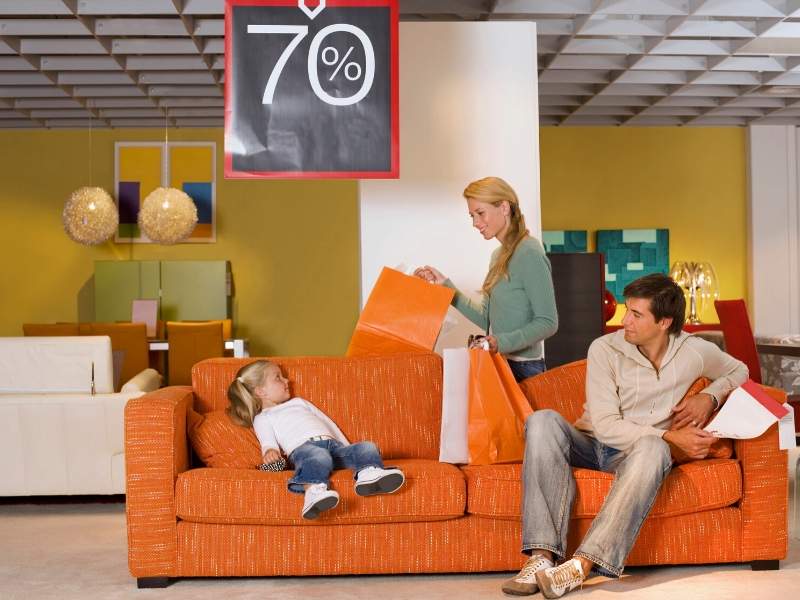 One of the best ways to find budget-friendly furniture is to patronize businesses that are closing down. These will likely be featured in the newspaper, online, in Facebook ads, and more. If a retailer is closing, they're likely to offer discounts well over 50% off their remaining inventory. However, it's important to go at just the right time. Go too soon, and the discounts won't be that high. Go too late, and the inventory will be gone. Know that, typically, the lowest-priced furniture will be available during the last week of operation, so keep your eye on the prize.
4 •
Avoid Interest-Free Sales
We know how tempting interest-free offers are. They make furniture seem affordable and accessible, but the buyer usually ends up paying more in the end. This is because most interest-free agreements simply defer your interest plans. Basically, if you don't pay the full price within the time allotted, you'll be left with an extremely high-interest rate of 20-30%. It's a great way for salespeople to lure customers in with attractive offers, but it's not your best bet for budget-friendly furniture.
Then, before you buy anything, make sure you read all the fine print on the deal. We always recommend going with another person to offer a second opinion and make sure you're making a great purchase.
5 •
Negotiate Budget-Friendly Furniture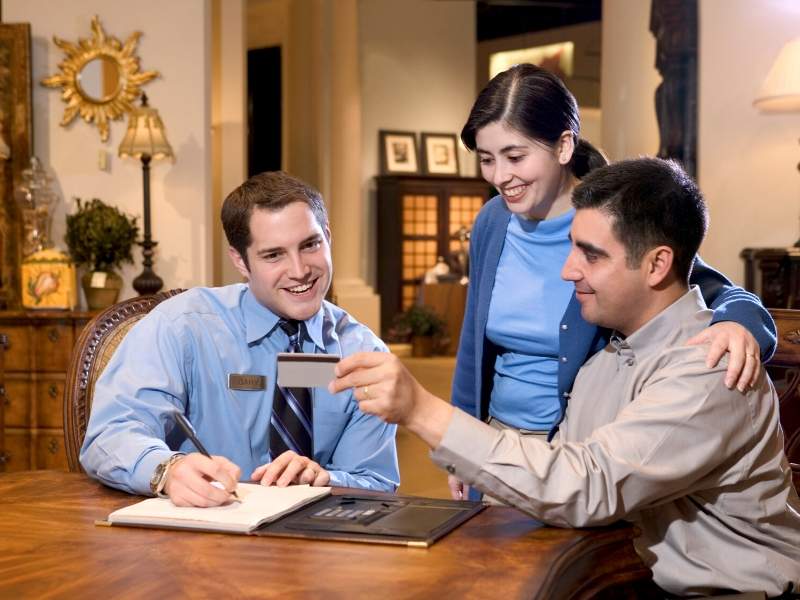 This tip is an art form, and it's not one that everyone's mastered. Properly negotiating with a sales associate can drastically lower the furniture price and get you a bargain. Even if the furniture is already discounted, it doesn't hurt to discuss and negotiate further.
Keep in mind, however, that this works in some furniture stores, but not all. You'll have a better chance of finding a great bargain in smaller furniture stores. In big chain stores, you'll have better luck negotiating their delivery fees, etc. For this tip, you need to be confident, calm, and persistent. Make sure you know how to negotiate beforehand so you know exactly how and what to ask for.
6 •
Search Craigslist & eBay
These are two of the most popular online methods of searching for budget-friendly furniture – and for good reason. Both Craigslist and eBay help you find great bargains within, or near, your location. When looking at furniture online though, make sure you have excellent quality photos so you can accurately assess the item's condition. If there are none, make sure to request them before providing any payment.
Once you've agreed upon a product, and if you intend to purchase in person, make sure the seller lets you inspect the item before paying. If you're buying online, make sure there's a refund and return agreement set in place. Another great tip is to search for used and recycled furniture online. This is an up-and-coming market that's especially popular in trendy cities.
7 •
Try Thrift Shops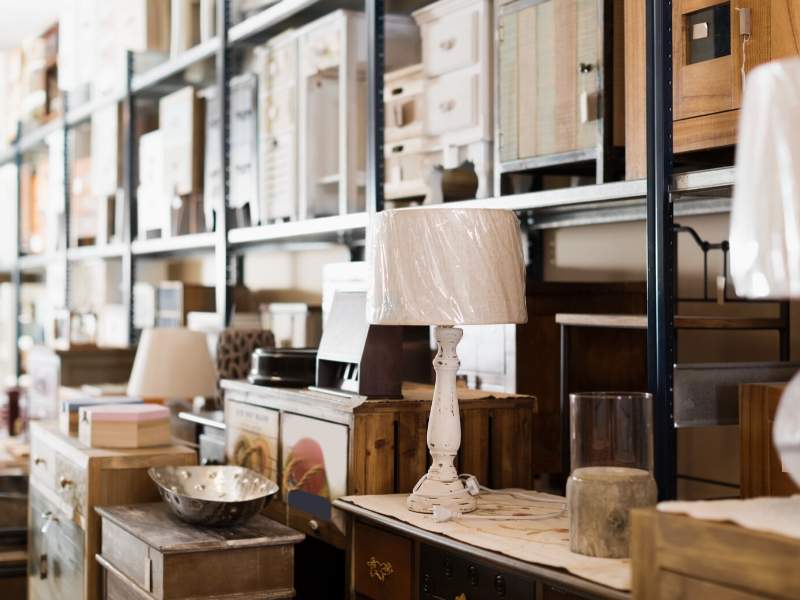 Thrift shops are wonderful places to find good quality second-hand and budget-friendly furniture. There are plenty of second-hand stores and thrift shops located throughout the country. As many avid thrift-shoppers know though, you need to take your time to find a great deal.
Usually, you'll have to visit several thrift shops to make sure the item you want is in great shape, doesn't need more than minor cosmetic enhancements, and that it's a good item for your money. Just because it's cheap doesn't mean restoring it to its former glory will be. Remember, project furniture is good, but you want to make sure it's the best option for your home.
8 •
Seek Yard & Estate Sales
Looking online at the local estate and yard sales is a fantastic way of securing budget-friendly furniture. There are a few things you should know that can help you secure the best deals possible. We recommend looking for sales in more affluent areas, as these tend to have the best quality furniture available.
If you're going to an estate sale, know that you'll likely find furniture for less than half the price of a furniture store. However, bear in mind that while estate sales usually last several days, the best pieces sell first. Make sure you go in with a particular piece in mind and how popular it might be. That way, you can avoid disappointment and prepare yourself best. At yard sales, make sure you negotiate – especially on the last day.
9 •
Find Flea Markets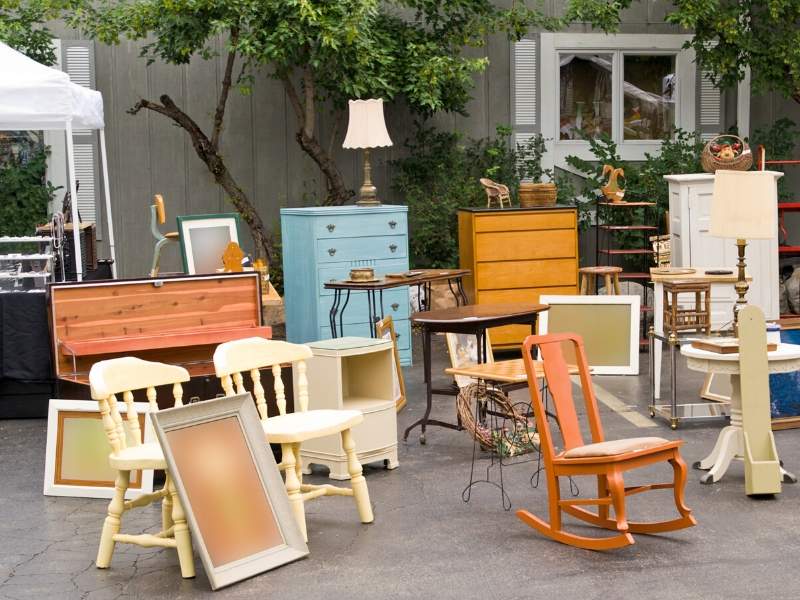 DIY and thrift-lovers, alike, find flea markets to be one of the best ways to snag quality used furniture. Like yard and estate sales, you want to search for a market within an affluent or well-populated area. The number of products available will be much higher, and there will be a greater variety, as well. Flea markets are a great place to find everything from antiques to upcycled and eccentric pieces. Take your time, search through it all, and find the pieces that work for your design aesthetic.
10 •
Remember Family & Friends
If your budget is extremely tight, or you simply want to try and score some furniture for free, don't forget family and friend connections. If someone you know is getting rid of an old piece of furniture, ask them if you can take it off their hands. They'll likely be happy to part with it and not have to pay a pickup or haul-away fee. If you don't know anyone personally discarding furniture, ask your family and friends to keep their eye out or spread the word. Never underestimate the power of great connections!
11 •
Upcycle & Repurpose
Instead of going out and buying all new furniture, you might actually be able to freshen up and upcycle an outdated piece. Taking simple DIY steps to add new hardware or accessories goes a long way. For cushioned benches, consider reupholstering. Or, for larger pieces, consider polishing, painting, or simply restoring old furniture to its former glory.
Upcycling and repurposing furniture is a great way to save money and create the look you love for less. Use your imagination to transform what you already have into something completely different. For example, if you have an old door on hand, you can sand it down, prime it, paint it, and transform it into something else. It could be a great decor item, or it could be used as the top of a new desk or table. Don't be afraid to use your imagination and be inventive. Half the fun of finding budget-friendly furniture is simply thinking outside the box.
The Bottom Line is This
We all want to achieve our dream home look for less. Most of us don't want to spend copious amounts of money to do so, and many of us can't afford to. Luckily, there are dozens of ways we can stretch our budget and find budget-friendly furniture options that still fit our design dreams. Next time you're on the hunt for new furniture, keep these 11 tips in mind and have fun!
Images Courtesy of Canva.
Other Posts You Might Enjoy:
2018 Summer Design Trends for the Home
8 Home Updates to Refresh & Revive Your Space
Home Design Tips: Simple Updates for Big Results
New Home Must-Haves Before Buying
https://digthisdesign.net/wp-content/uploads/2018/04/Budget-friendly-furniture-4.jpg
800
800
Melissa Moore
http://development.digthisdesign.net/wp-content/uploads/2016/11/OLD_DigThisDesign_logo.jpg
Melissa Moore
2018-04-05 01:00:53
2021-01-16 10:39:50
11 Tips for Finding Budget-Friendly Furniture