A home is more than a four-corner structure with a roof above your head. It's also about the people who live in it, family relationships, and the good memories they build together. And as for the latter, some of these memories could be trapped in old family videos and photos that you may not have a compatible device to enjoy with.
But with several tricks up your sleeve, it's easy to revisit and relive those moments for years to come, even for future generations.
How to Revamp Old Family Videos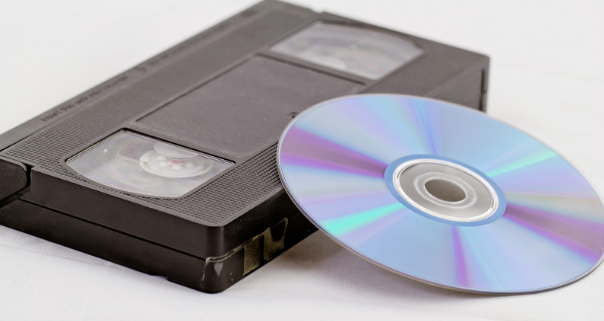 Here's a breakdown of measures you can take to make your favorite homemade footage enjoyable over and over again.
1. Revisit the Good Ol' Days by Converting Old Media to Digital 
If not a DVD player, you might need a VCR to play some of your old family videos, and that can at some point become a challenge, given the speed at which technology is evolving. Moreover, physical video tapes and discs are more prone to loss, damage by the elements, and aging.
So, one of the best ways to salvage your fan favorites is to convert your video cassette footage to digital versions. To convert, you'll need an old VCR player, an HDMI capture card for your computer, and a cable line-up for connection between the two devices.
You'll then need to run compatible file-conversion software on your computer. If you find the process challenging or do not have the necessary equipment to convert your hi8 to digital footage, your best option is to use an online conversion service.
2. Boost the Fun Factor: Turn Home Videos into Entertaining Slideshow Movies 
Once you've converted your old family videos to digital, why not make them more fun by turning them into a slideshow movie? It's straightforward. You can choose some of your favorite framed photos and home videos, pick a music background track, edit it all together in video editing software such as Adobe Premiere Pro, and voila! Now you have a polished product that everyone can enjoy watching repeatedly on your PC or flash drive.
Adding text frames for extra characters, splitting up clips (which makes the final version easier to share online), and doing basic color grading for dramatic cinematic effects.
3. Post and Share Old Family Videos on Social Media 
If you're feeling ambitious, why not go the extra mile by posting your videos on social media? Not only will this ensure that everyone in the family has access to watch them from anywhere at any time, but it's also a great way to create memories — real-time reactions make up some of life's best moments!
Tools like Instagram Reels and similar apps allow you to upload and edit features onto your existing posts easily. And if done right, more people could discover these vintage treasures, making even more cherished memories shared among friends and family.
4. Back It Up: Preserve Your Digitized Videos On The Cloud 
After all the effort put into making digital versions of those precious family videos, make sure to save them for future reference in cloud storage space. This will ensure their safety and lets you stream them directly without having to physically store any hard drives or USB sticks, which could get lost or damaged. From Google Drive to Dropbox, Apple's iCloud, and even Microsoft OneDrive, there are plenty of free and paid cloud storage providers out there.
Whether it's on a staycation, a special celebration, or a family weekend gathering, old family videos can be a great way to spend fun times together. Some of them can be passed on to generations as keepsakes, to teach history, or transfer important traditions. Hopefully, the tips above will help make them enjoyable for years to come.
Other Posts You Might Enjoy:
Home Security: The Importance Of Keeping Your Home And Family Safe
DIY Garden Crafts For The Whole Family
5 Ideas To Help Your Elderly Family Members
Share This Story, Choose Your Platform!