The pleasures of gardening are manifold. Planting seeds, nurturing them while they grow, ultimately indulging in the beauty and bounty. It does lovely things for the soul. It is a devotion to the soil and garden crafts. Both endeavors provide big-time doses of soul glow.
5 DIY Garden Crafts for the Whole Family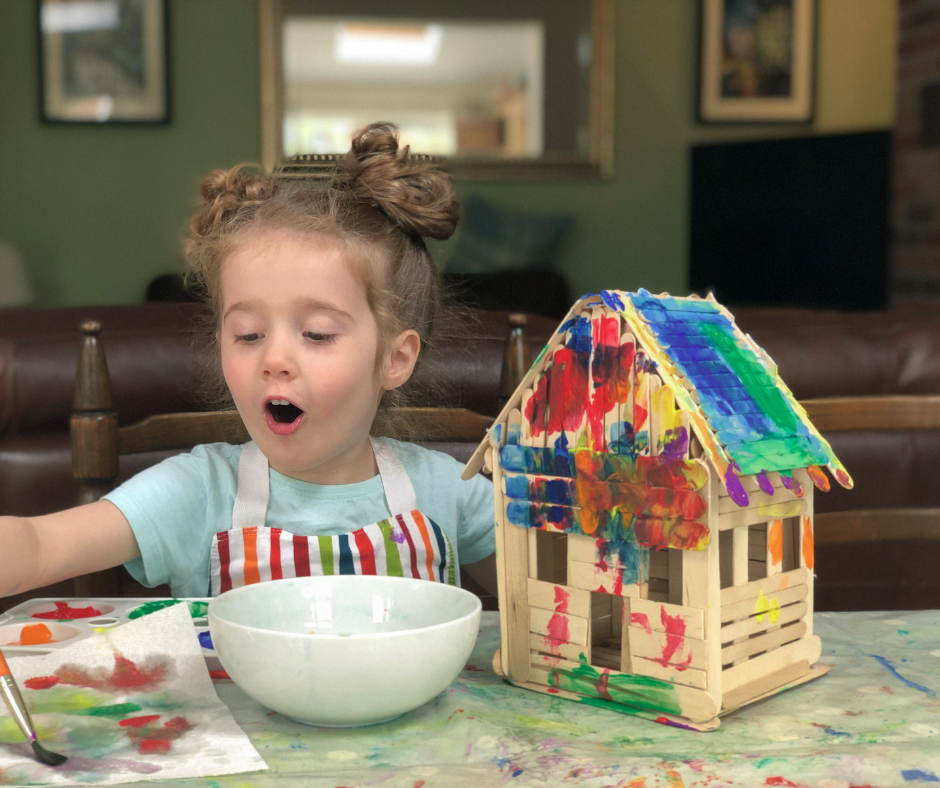 Too often, though, gardeners and crafters harvest this soul-enriching abundance alone. The joy derived indeed makes us better equipped to shine a bright light on those around us, but today, we are here to remind you that you do not have to bask in the glory all by your lonesome. And you don't have to treat gardening and crafting as separate endeavors. 
So pack up those craft tools and head out to the garden with your brood in tow, because we are about to run down a bunch of fun garden crafts that will help your whole family experience the joy right along with you.
Preserve the Beauty with Pressed Flowers 
A little joy springs from the gardener's heart when blooms sprout and then flowers open. But soon enough, the cycle of life comes cycling through and the flowers wilt and drop. It's only human to feel a little glum as the season concludes, but there's a way to hold onto a bit of that peak-season glory: plucking a flower at the height of its loveliness and pressing it so you can keep a remnant of the beauty year-round. 
Pressing flowers not only harnesses that glory—it's a relatively easy and satisfying craft move your whole family will enjoy. After all, to press a flower, you need little more than a lovely flower, a bit of weight (we recommend big books), and a nice chunk of time. Even the littlest kids can handle that, though you should wield the craft knife when it's time to snip flowers from the stalk. 
That pressed flower alone is a fine piece of art, but there are so many more ways you can deploy those dried flowers. For a boost of inspiration, check out this fine exploration of pressed-flower art. 
Paint Those Flowerpots and Steppingstones
Kids love to paint. But cleanup is almost always a tremendous headache for parents. There's a good way to lessen the misery of post-paint cleanup, though—you simply take that craft outside. So bust out those paints and take 'em to the garden, because you're about to let your kids make a mess that Mother Nature will clean in her own good time. 
So how should your kids be applying their expert painting skills in the garden? Well, they can paint about anything (aside from the plants), but flowerpots and steppingstones are great places to start. 
There's no wrong way to go about this task. As long as your kids are out there in the garden with you, happy and oh-so messy, letting their creative juices flow, you can trust that your approach is spot on. 
Chalk It Up
If simply don't love the idea of unleashing your kids in the garden with a bunch of paint, you can throttle back the potential damage by arming them with chalk instead. Have a fence around your garden? Have a little shed where you keep your tools? Well, let the kids at it with some chalk.
It's a fun idea for garden crafts that your kids will love and expend energy in the sun. And there's no cleanup involved. Chalk, as always, is a great move for outdoor crafting fun. 
Make Your Own Birdfeeder or Spice Up One You Have
Building bird feeders might sound like a daunting proposition, but your kids don't need to be mini architects to pull it off. In fact, if you follow this super-cute, super-simple method from Indiana Inking, all you'll need is a bundle of popsicle sticks (your popsicle-loving kids can absolutely help with that), some glue and a bit of wire. 
To make all the bits fit just so, you might need to bust out the cutting mat and hobby knife; again, we caution against letting little ones use cutting implements, so be sure and handle this component of the construction process. 
But you can also forego the building altogether and simply let your kids break out those paints again and add their special flourishes to a bird feeder you already own. This is guaranteed garden craft fun. 
A Refuge for Bugs
We came across this idea for a Bug Hotel from Red Ted Art and just couldn't help but share it. Everything from the idea to the name to the execution is so cute you basically wish it had little cheeks to squeeze in your appreciative hands. 
Basically, you and your brood are just rounding up some sticks and bark and moss and such to bundle together so the bugs in your garden have a place to kick back and stretch their legs. Not only is everything about this fun, but it also teaches your kids that bugs are far from icky little things that should be avoided at all costs. The world needs bugs, your garden needs bugs, so why not hook them up with a place to get a little rest and relaxation? 
Other Posts You Might Enjoy:
Top Ideas for Fun Fabric Crafts
6 DIY Crafts You Should Incorporate in Your Interior Design
Summer Crafts for Kids to Enjoy
Share This Story, Choose Your Platform!