When you're designing your dream home, you often think about the décor above everything else. After all, it's definitely the most exciting part. Although things like developing a plan first might seem boring, it's the most important part of the process. In today's world, you need to think about your home automation, lighting, and security system too.
This can be extremely overwhelming with the way smart home technology is constantly changing which is why we are going to explore some of the latest home technologies available if you plan for them.
5 Smart Home Technology Ideas You Might Consider
Smart Home Technology for the Kitchen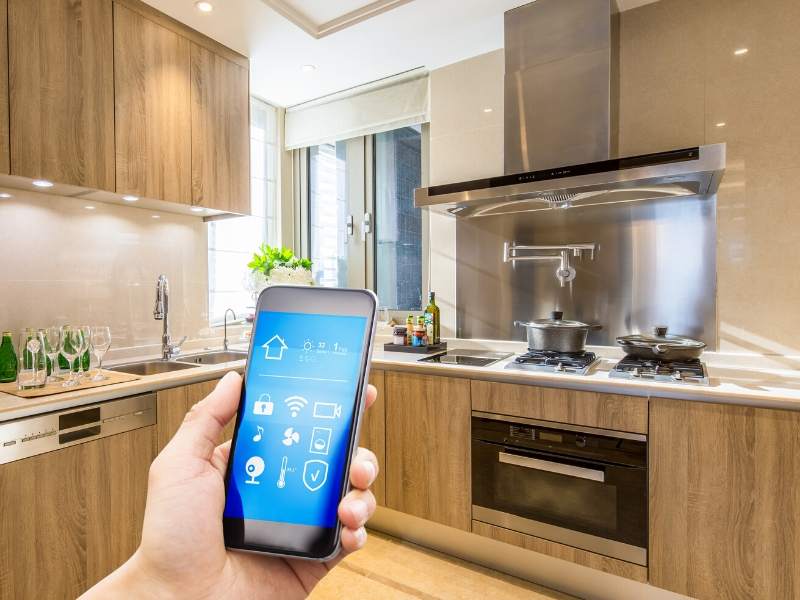 The kitchen is the heart of the home, it's where everyone gathers. In today's world, the kitchen is a hub of connectivity, from charging your devices to cooking. In order for your kitchen to have what it needs in today's world, you need to be aware of what technologies will simplify your life while in the kitchen.
Many households now have Alexa the intelligent personal assistant developed by Amazon. Well, now you can have the Amazon Dash Wand that allows you to scan items and add them to your shopping list, then turn around and ask Alexa to order them.
Perhaps you want your kitchen to recognize you when you walk in in the morning and adjust the light levels to your liking. All of this is possible by planning out what you want in your new home and working with an automation professional to see that it is all designed into your plan.
Smart Home Technology for the Bathroom
Your bathroom should surround you with everything that gives you comfort. If you enjoy a good steam shower then why not design it into your home design. Mr. Steam is a company that specializes in steam showers. They have introduced the iSteam® 3, a revolutionary steam command center. It offers steam, music, aroma, lighting, in an all in one device. Remember, it just takes some special planning ahead of time to get just what you want in your new bathroom.
Home Theater Tech
If you love to watch movies, then the next thing you're going to want to do is to think about the home theater tech essentials that your living space needs. To pull together the perfect home theater, you need to once again work with a professional team when designing your new home. Not only will you need a room planned for the theater, but you will also need the professional automation person who knows the latest in home theater products. By doing your planning upfront you will get just what you are looking for in your new home theater.
Home Security
Security is important to keep you and your family safe. Everyone has different needs when it comes to alarm systems for your home. Evaluating what those needs are is imperative to get the perfect system for you. Nowadays, with the right security system, we can run our whole house from our smartphone. If you have a need to see what is happening at your home when you are not there it's just a button away. Running the pool or thermostat can all be done from your phone, it's amazing what technology has done.
High-Tech Heating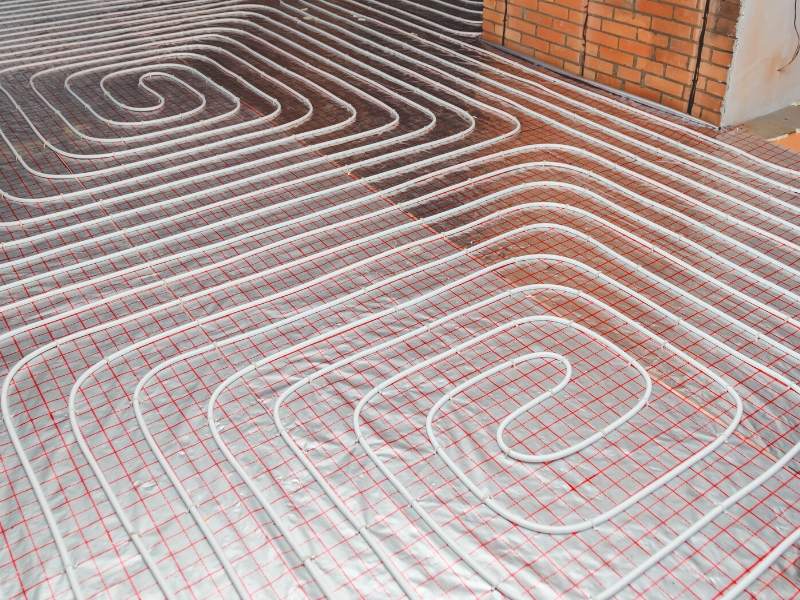 And finally, the last piece of essential techie cool that you should think about adding into your home is the high-tech heating solutions that are now available. Although there are lots of different kinds of heating to choose from, you should definitely look into installing underfloor options for an ultimate level of warmth.
Images Courtesy of Canva.
Other Posts You Might Enjoy:
Smart Home Technology You Need In Your Home Design
4 Smart Home Security Systems to Check out
Reducing Energy Costs the Smart Way with Smart Home Technolgy
Share This Story, Choose Your Platform!