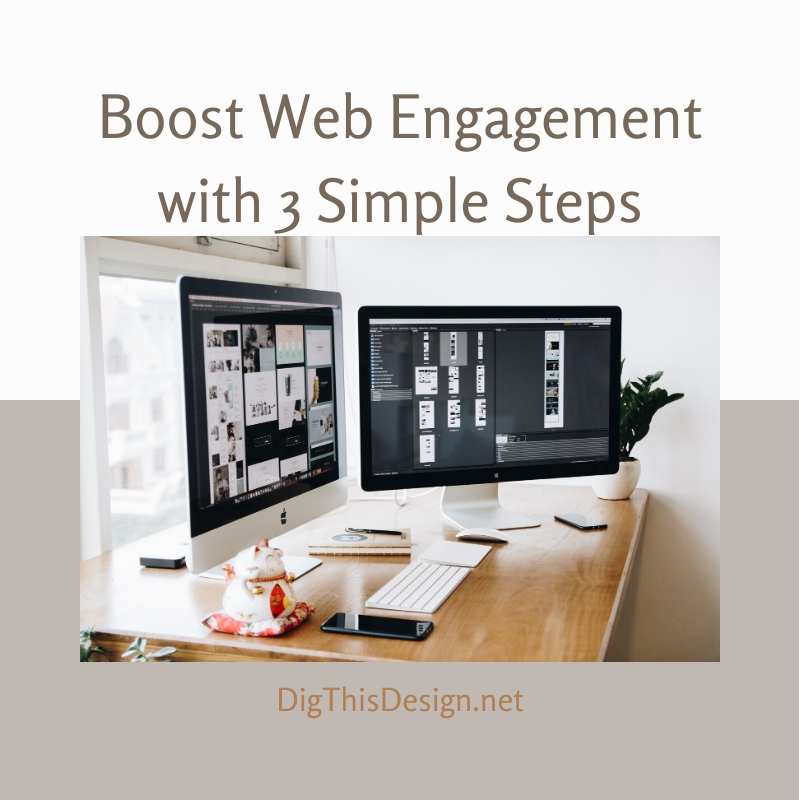 Your website's success is defined by user engagement. It may feel impossible to design a website that stands out from others in your niche. On the one hand, it's important to note your pros and the successes you've achieved thus far. You have a product or service you're passionate about, have chosen the best hosting option to support it, and have the brand and aesthetic in mind. The road only becomes bumpy when trying to design your site to fit your vision.
This is especially true when you've chosen to think outside the box. And, when there are few similar sites, it's even trickier. Even still, there are many ways to make a mark. The following are simple yet powerful tips for adding that extra pizzazz to your website and encouraging visitors to choose your business over others.
Get Higher Engagement with 3 Simple Steps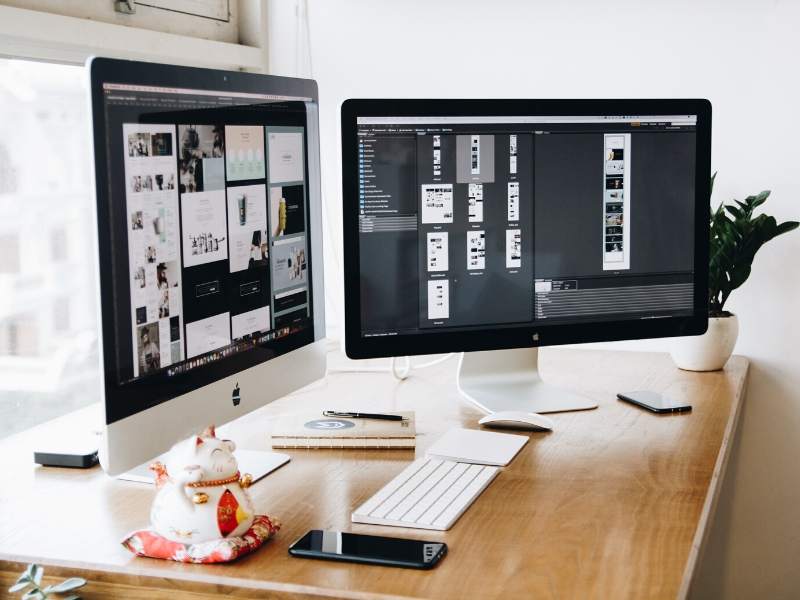 Spice Up Your Navigation Menus
Navigation is a critical part of your website, and playing around with it can be a major balancing act. On the one hand, you want to be unique, but on the other, it has to be simple enough to maintain usability. Getting from one place to the next should be as seamless as possible. And, if there's even a modicum of confusion, users will easily walk away. The key is providing consistency and removing overly large menus with tons of options. Too many navigation elements can quickly overwhelm visitors.
There are a few ways you can spice up your navigation menus without compromising simplicity. Your product might cater to more than one type of market, making it the perfect opportunity to offer audience-specific menus. For example, Uber has a navigation design catered separately to drivers and riders. Another idea would be to replace drop-down links with images or icons, similar to what Warby Parker does to help visitors quickly locate the most relevant products.
It's also important that designers take advantage of the footer area of the website and all its navigation capabilities. More and more consumers are scrolling directly towards the footer to quickly locate specific items, like Contact information, job listings, or partnership information. Treat your footer navigation just as carefully as you treat your header navigation.
Play With Scrolling
Scrolling is a natural, intuitive gesture that encourages user interaction and provides instant gratification on a single page. Nearly every website has the ability to scroll, so why not play around with your scrolling aesthetic? Of course, this only works well for specific types of brands and themes. However, if there's room for you to be creative with how users scroll to your site, it might prove beneficial. If done with care, sit can be an effective tool to increase engagement and conversion.
Some brands have turned scrolling into an interactive web experience, and it's worked well for them. For example, WE3 turned its content into a choose-your-own-adventure style game. Stink Studios, on the other hand, populates scrolls with blocks of image-based content. And when you hover over an image block, you'll see a synopsis of what the article contains.
Parallax scrolling is another popular web design technique that makes your page appear to be three-dimensional, thanks to slow background movement and quick foreground movement. Here's a roundup of how other websites are successfully using the parallax scroll effect.
Throw In Some Interactive Elements
Adding in an extra dose of interactivity can do wonders for your user engagement. Interactive elements keep visitors active on your webpage and help them better understand your product. Because visitors can realistically touch and feel your offerings, it's the most effective form of communication. For example, Bellroy, a slim wallet design company, features a wallet slider on its homepage. It compares standard wallets to the Bellroy wallet. Users can move elements to fill the wallet, showing them how effective the design is.
There are several tools and plugins that support the creation of interactive content. Users can easily create interactive lookbooks and deconstructed images using the ThingLink tool. This is a great way to show the benefits of one product over a standard option like Bellroy. It also demonstrates how different parts of a single technology product work to create a cohesive unit. Similarly, Infogram is a WordPress plugin. It allows webmasters to create interactive charts, graphs, and maps for visitors to sort and analyze.
Images Courtesy of Canva.
Other Posts You Might Enjoy:
Web Design Trends for Mobile in 2018
Smart Home Technology You Need in Your Home Design
Discover Technology Jobs and Careers
Tips for Ecommerce: When Good Sales Go Wrong
https://digthisdesign.net/wp-content/uploads/2017/12/Boost-Web-Engagement-with-3-Simple-Steps.jpg
800
800
Melissa Moore
http://development.digthisdesign.net/wp-content/uploads/2016/11/OLD_DigThisDesign_logo.jpg
Melissa Moore
2017-12-04 01:00:21
2021-01-16 12:29:24
Boost Web Engagement with 3 Simple Steps