The key element driving market interest in reusable shopping or tote bags is the prohibition of plastic bags. However, these tote bags are more than simply a way to carry items. Rather, they are also a way of marketing through brand recognition.
Tote bags with your logo is a highly effective way to communicate your brand's narrative. Consider using custom sublimated tote bags for your brand's marketing. Amazingly, by marketing tote bags with your brand, you reach more customers than ever before.
Here are some interesting facts about tote bags:
According to research, personalized tote bags generate more marketing engagements than any other promotional item.
At least one marketing item is carried or worn by 60% of people every day.
From the year 2021 to 2026, the market for tote bags is expected to grow by $5,742.34 million.
Who knew a common tote bag is so effective for marketing campaigns? We invite you to today's post about the amazing impact of tote bag marketing.
The Amazing Impact of Tote Bag Marketing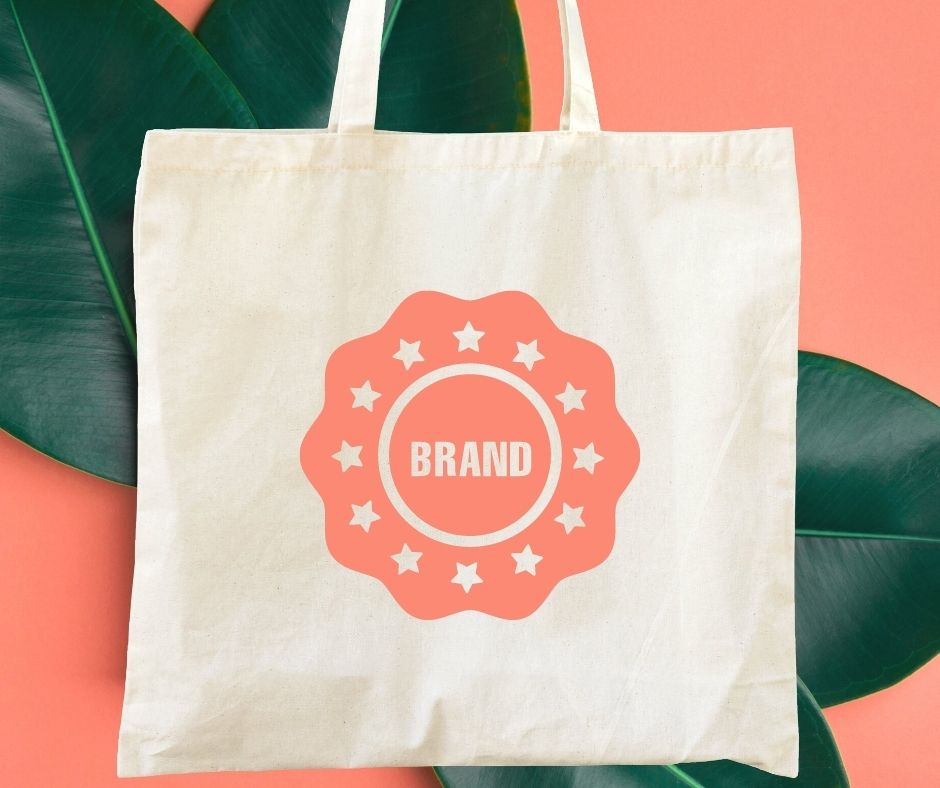 What are tote bags?
A tote bag is a very practical item. It's a very uncomplicated gadget with a wide range of applications. A tote bag is a semi-large bag with two parallel straps in its simplest form. Tote bags are larger than most purses and are usually open at the top.
You may construct tote bags from a variety of materials and in a variety of styles and colors. You will frequently find light materials like linen and cotton, as well as woven materials like jute, as materials for tote bags. Of course, you may also construct a tote bag out of more robust materials such as leather.
The tote bag's basic form enables it to be used for a broad range of services, from retail to supermarkets. However, the tote bag still maintains it original shape throughout all of the changes.
Why are tote bags perfect for marketing?
Customized tote bags may be an important feature of any advertising strategy, and you may use them in a variety of different ways. They are one of the strongest physical marketing tools today.
Imagine this: a $5 printed bag will have a cost-per-impression of less than 2/10 of a penny! But if that isn't enough to persuade you of the tote bag's power, consider this. The average tote bag is held for 10 months on average, creating 3,000 impressions in that time. While purchasing a personalized tote bag may not appear to be the most active type of promotion, it has massive effect.
Using an environmentally friendly tote bag for your campaign instead of a plastic bag reflects your concern for the climate. It's also a visually appealing, practical object that that many notice.
Did you know that the average American shops three to five times a week? According to recent research, 60% of shoppers use tote bags with branding when they go grocery shopping.
In conclusion.
An advertising strategy is a company's actual plan for gaining the attention of customers and converting them into paying clients for its products or services.
There are always a lot of things to carry from one place to another. Suppose you are going to the gym for a workout or on a picnic with kids or going grocery shopping. Wherever you go, you need a bag to carry stuff. Therefore, we unintentionally have a large collection of tote bags in our homes.
So, do not underestimate the impact of a walking advertisement. The recognition we get is spread over time, unlike other kinds of advertising. Therefore, your campaign lasts far longer than most forms of marketing.
The tote bag is particularly useful since it will go long distances with its owner in public areas, whereas most promotional products never exit your workplace.
If you have any questions or suggestions, we always love to hear from you in the comments below. Also below are links to more fantastic articles about ALL things DESIGN for your home or business.
Images Courtesy of Canva.
Other Posts You Might Enjoy:
Top 5 Canva Alternatives You Should Try In 2022
Why Good Graphic Design Is Important for Digital Marketing
5 Ways to Grow Your Business in the Fourth Quarter
How To Find The Right Air Conditioning Repair in Boise, Idaho
Share This Story, Choose Your Platform!