There is no denying that Canva has an amazing reputation in the industry for creating beautiful and professional business graphics. Even so, many people are searching for Canva alternatives.
The good news is that there are many Canva alternatives that offer the ability to create outstanding business graphics. Therefore, if you're looking for a Canva alternative, here are the top five venues for your information and consideration.
Your Guide to the 5 Top Canva Alternatives for 2022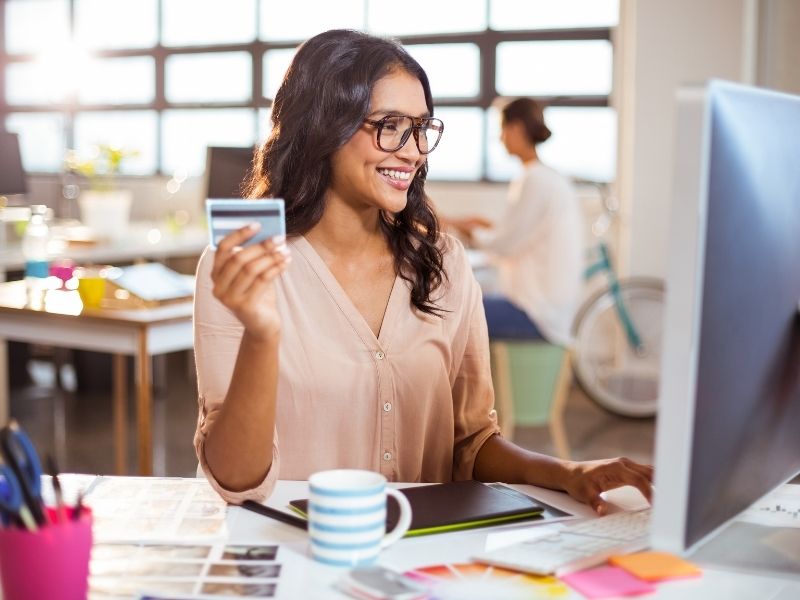 1. Piktochart.
There is only one place to begin when it comes to tools like Canva, and this is with Piktochart. If you are looking to create reports, presentations, infographics, or any other type of graphic design, you will have an extensive range of beautiful and style templates to choose from.
You can also have a lot of fun creating graphics for social media as well on this comprehensive yet easy-to-use solution. One of the benefits of using Piktochart instead of Canva is that you get a huge assortment of maps and charts from which to select.
You also get to enjoy greater freedom and flexibility. As a result, no matter which plan, you can access all assets, meaning all photos and templates. This is not the case if you decide to use Canva as your design tool of choice.
You also have the option of buying individual downloads via a free plan. That means you do not have to commit to a yearly or monthly subscription.
In terms of the templates that are available, there is certainly an impressive selection. You get a wide range of options for reports, charts, and infographics. Plus, you may create your own template, which you can then re-use. We recommend this tactic because it enables you to keep your brand consistent.
2. Pixlr.
If you are looking for a tool that is going to give you the ability to do photo editing , Pixlr is the solution for you. In fact, Pixlr is a worthy choice for anyone who is looking for a graphic design tool that also comes with premium photo editing capabilities.
When editing your images, there are plenty of different options from which to select. For example, you can add textures and accents to your images, from light streaks to glitter and dust flecks.
Additionally, the AI-based cutout button is one of the most popular features on this platform. We have all been there: experiencing the frustration of trying to get rid of unwanted objects in the background of the image. It can take hours upon hours to get this right!
Well, not anymore! With Pixlr, they have an incredibly useful tool that enables you to eliminate backgrounds with just one click. It does not get much easier than that!
When we are looking to compare Pixlr to Canva, we would say that Pixlr is a wise choice for those who consider photo editing to be their main priority when looking for a good graphic design tool for their business.
When you use Pixlr, you will find it a lot quicker, smarter, and more straightforward in terms of editing your images. This is why it's a worthy option if you are looking for Canva alternatives.
3. Snappa.
If you are looking for a tool that makes it easy and convenient to share your designs on social media with just a click of a button, we recommend Snappa.
You can choose from many royalty-free images and templates. You also have the option of uploading your own custom images as well to use in your projects with ease.
There is also the option of choosing a free or paid plan. If you use the free plan, you are only going to be able to download five graphics per month. You also do not have the ability to share your graphics via social media.
As a result, the free Snappa plan has limitations. So, it makes sense to go for a paid solution if you decide that Snappa is best for you. Then, you don't have to worry about any limitations.
When comparing Snappa with Canva, the ease at which you can share graphics on social media is comparable to Canva's new social posting feature. You can share your graphics without leaving the Snappa interface. This makes it an incredibly efficient tool thanks to this level of social media integration.
4. Fotoram.
If you do not have the budget to spend on Canva or any other graphic design tool, and you are looking for something that you will be able to use free of charge, Fotoram is a worthy contender.
This is a free photo editing tool, which includes an art photo maker and a collage maker. As you can imagine, there are always going to be some limitations because the platform is free. However, we think that it's one of the best free tools.
You can perform many different edits while using Fotoram. You may add effects, blur, brighten the photo, flip it, crop it, resize it, and much more.
The art-maker on Fotoram is very popular with most users. It gives you the ability to make any photo similar to the picture of a famous artist. This is certainly a great way for you to give your marketing campaigns a unique twist.
Furthermore, you can download your images free of charge. There are a lot of platforms out there that are free to use but they will charge you for your downloads. This is not the case with Fotoram. Rather, it is genuinely free. Plus, you do not even need to create a user account.
It's not just the price point that makes Fotoram a good alternative to Canva. Fotoram focuses on  editing images rather than creating different types of graphics for presentations, website banners, and social media.
Therefore, you must think about what you want in a tool when deciding if Fotoram is right for you. If you want to create graphics from scratch, it is unlikely that Fotoram is your solution.
5. Visme.
The final tool that we recommend if you are looking for a good alternative to Canva in 2022 is Visme.
Visme gives you the ability to create short video clips, infographics, social media graphics, and more. Plus, you have a whole host of different templates to select from, as well as photos, graphics, and other assets for those who want to begin their designs from scratch.
You will get access to 50 data widgets and charts, thousands of icons, and millions of free stock photographs. You also get 250 MB of storage space so you can upload your images as well.
When comparing Canva and Visme, we believe these two platforms are incredibly similar. They both offer a lot of the same features and capabilities. So, it really comes down to checking out both options and determining which one you enjoy the most.
Like Canva, Visme also includes collaboration abilities. So, if you want to focus on creating interactive designs and working together as a team on them, Visme is a great solution to consider.
Here's to the best Canva alternatives to try in 2022!
We hope you find this insight into the best alternatives to Canva useful. There are plenty of great platforms out there. So, find the one that suits your specific needs and requirements, as well as your business brand. From Piktochart to Snappa, there really is something for everyone! So, we hope you find a tool that appeals to you. If you have any questions or suggestions, we always love to hear from you in the comments below. Also below are links to more fantastic articles about ALL things DESIGN for your home or business.
Images Courtesy of Canva.
Other Posts You Might Enjoy:
Why Good Graphic Design Is Important for Digital Marketing
4 Digital Tools for Modern Art Lovers
6 of the Best Apps for Graphic Artists Today
Share This Story, Choose Your Platform!