Each artist strives to create a masterpiece that will please fans of their work. To achieve excellence, you need to constantly improve your abilities. Previously, for an artist to stay in trend, it was necessary to put a lot of effort into finding innovation and inspiration. Now, there are online creative resources that anyone can access. Most of these venues offer free plans along with premium upgrade plans.
So, with the help of the internet and web design, the rules of the game are changing. Now, it's easy to get the necessary information, but the competition has increased significantly. If you want to join some venues online creative resources, we invite you to continue reading. In this article, we share ten online creative resources with design tips to help you hone your skills.
Your Essential Guide to 10 Online Venues for Creative People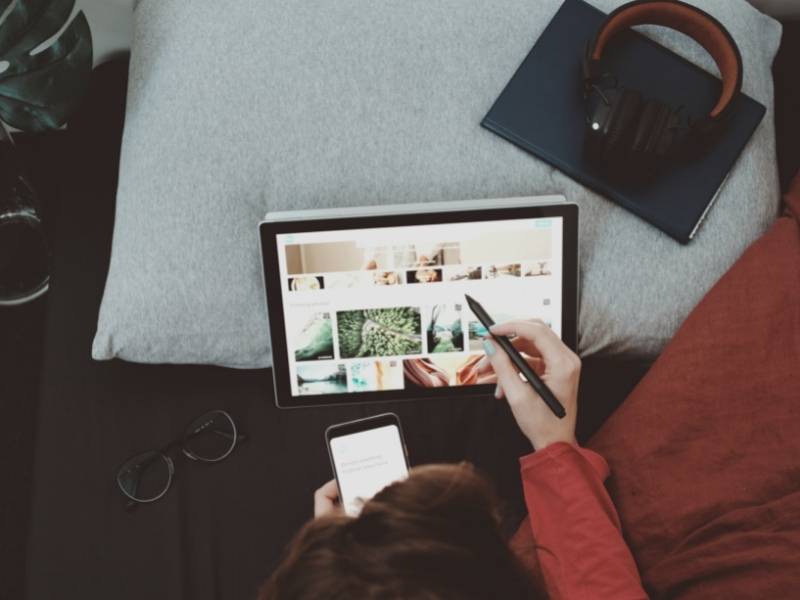 1. Behance and Dribbble
Dribble and Behance are two of the largest graphic design resources. Both of these web platforms allow artists from all over the world to post their ideas and share their experiences. If you don't have enough time for design creation, you can just send a "write my paper for me message to WritePaper" and fully concentrate on your priorities. 
Also, It will give you the opportunity to join millions of gifted and creative people who constantly watch, evaluate other people's work, and provide feedback. The variety of content will give you inspiration for personal projects. Blogs and free training will advise on how to make your work unique.
2. 99designs
This platform is primarily a design service that helps its clients create custom products. Its task is to encourage artists and customers to work together. It is in the site's best interest for designers to become experts in their field. Therefore, the site also has free step-by-step tutorials to help you develop new visual art skills. You can use them if you want to master a specific technique.
3. Canva
Canva is an online design and publishing tool. Its goal is to give everybody the ability to create and publish visual art products. The site provides a constructor with a wide range of templates and examples.
Its simple interface will allow you to create a logo, flyer, post, or website in a matter of minutes. With Canva's tools, you can customize your design for any occasion in just a few clicks. The site also has professional courses, useful tutorials, and informative articles. They will tell you how you can start your creative journey in style.
4. Online Courses by Envato Tuts+
The Tuts + Network is community-supported. So, only relevant ideas are presented there. When it comes to design, every artist can use their tutorials to find new tips on how to improve their skills. Detailed lessons on a variety of topics will allow you to learn the profession from scratch for free. More than 25 thousand articles and guides ensure that you will always find the advice you are looking for.
5. GCFLearnFree
The GCFLearnFree program has been helping to acquire the skills that are needed in modern life for almost 20 years. Self-paced courses clearly explain the principles of operation of all modern and popular programs, which have already become indispensable tools.
Among thousands of different topics, you can find a section dedicated to design tutorials. There, a novice user will smoothly learn the basic rules of creating visual art. A clear program will not let you get lost on the road to the creation of your first project.
6. Awwwards and Webdesign Inspiration
There are dozens of resources created for website inspiration. Awwwards and Webdesign Inspiration definitely stand out. The first one gives one an opportunity to compete for an authoritative award in the world of website development. It features award-winning works that stand out for their extraordinary approaches and innovations. In addition to inspiration, you can download free books and publications, read news blogs and use different site elements from public access.
The second resource lists a variety of website samples. Convenient filtering by color, type and topic will help you quickly find an example for your site. This resource also has a blog with helpful tips and tricks.
7. Adobe Color
Color is an important aspect of an author's work. The palette will determine the mood of the entire project. Many sites use color theory to help users quickly find the right theme.
Adobe Color is one of the most popular color scheme assistants. It is possible to save your palettes and share them with other creators. You can see pattern trends among millions of examples. Also, you can find useful tips on colors in the Help section.
8. Checklist Design
This is a simple but convenient site. Its main function is to create a project checklist. Creators need it to work more confidently and not to forget the work stages and the details about them. Each point has an explanation or a nice tip that will improve the result. These tools will help you keep your mind sharp and avoid losing critical pieces of your project.
9. Video Tutorials on YouTube
Thousands of talented authors are constantly posting video tutorials and lessons on YouTube on various areas of art. They can give useful advice to both beginners and professionals. The video format will help you clearly see new trends in the world of design.
10. Design Resources
It is a site that hosts useful and popular resources for the creators. You can use the criteria and search to quickly find the platforms and tools among the thousands of resources presented. The list is constantly updated. Short descriptions and reviews will help you find the product you are interested in. If you're looking for specific visual art tips, you can find them here as well.
In Conclusion
It is our sincere wish that you find inspiration in these suggestions for online creative resources. If you have any questions or suggestions, we always love to hear from you in the comments below. Also below are links to more fantastic articles about ALL things DESIGN for your home or business.
Images Courtesy of Canva.
Other Posts You Might Enjoy:
Coloring with Lisa Jill Allison – Artist
Artisan Daniel McGovern – Industrial Style Lighting Designer
Miami's Wynwood Neighborhood Has Become A Prospering Hub For Art
Share This Story, Choose Your Platform!