Usually, summer fashion can be difficult to figure out. With so many trends and styles, it can be hard to find something that suits your taste.
Romantic Sweet Summer Dresses For Every Occasion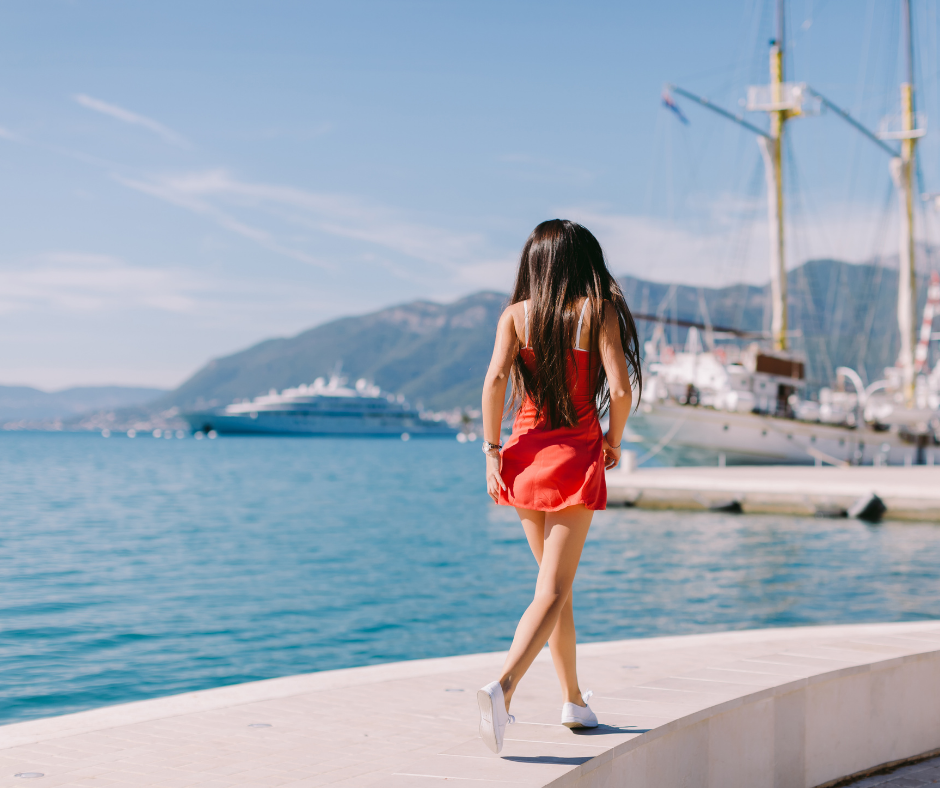 But don't worry because we will show you the best summer dresses perfect for a date night or a wedding, from cute flowy gowns to slip dresses. Continue reading to learn more!
Finding Summer Looks You'll Love
With the temperatures rising, there's no weather-perfect outfit than a comfy summer dress! These items are the foundation of any summer wardrobe, as they are both fashionable and practical. Dress them up with sneakers, strappy sandals, ankle boots, and other footwear for any occasion. 
This guide will take you through various looks from all sorts of retailers to help you decide which ones are truly worthwhile.
1. Romantic Summer Dresses 
Sensual and lush styles give this influential summer trend a nostalgic twist. Romantic summer dresses with overstated sleeves and capering silhouettes are among the most feminine designs to integrate into your wardrobe. 
Additionally, the contrast of corseted waistlines and spectacular skirts instantly elevates your summer look and pairs tastefully with statement pieces such as belts and sandals.
2. Mini Dresses With A Flair
Flirtatious mini dresses are an iconic mainstay in anyone's summer wardrobe, and they're a playful way to inject some fun into your everyday style. These items' understated sensual nature makes them ideal for dressing up or down throughout summer, whatever the occasion. 
Compliment with your favorite white sneakers for a daytime look, or add a svelte, strappy heel for a soiree look. You can also pair these with gorgeous jewelry pieces set to trend this summer.
3. Sensual, Essential Whites
Like your staple LBD, every woman needs to have a go-to white gown to rock in the summertime. The effortless aesthetic and perennial color are ideal for keeping you cool in the warmer seasons, ensuring that you don't have to sacrifice your fashionable self for comfort. 
Also, you can dress this piece up with a simple sandal or throw on your stylish sneakers for an edgy look.
What Colors Are Popular This Summer?
As you know, fashion has seasons, and this summer, there are a few colors you'll want to keep your eyes on. Experts say bold colors make a statement, accompanied by cutout-design dresses. Whether you're nailing a daytime look or something to look cute while going out at night, you won't go wrong with a bold, statement-color piece.
And the best part? These don't have to be expensive, and you will find affordable, romantic summer dresses to rock this summer!
Wrapping Up
The loveliest summer dresses exude a serene charm and are easily adaptable to all occasions. Dress up one on a sunny date, a summer picnic, a gallery exhibit, or a wedding—the possibilities are endless. 
Romantic summer dresses come in various forms, from popular A-line silhouettes to short, free-skirt designs. You'll also have to choose from gorgeous floral prints or solid colors, lacey designs, or linen. 
They can be cinched at the waist or have dramatic sleeves, sleeveless or one-shouldered. Most importantly, they are graceful and will help you achieve the feminine look you're after with their pretty accentuated waist. Whatever you're into, hopefully, our guide will help you discover the endless possibilities!
Other Posts You May Enjoy:
Share This Story, Choose Your Platform!