Nearly 70% of consumers in the U.S. think that it's important for brands to be eco-friendly and sustainable, reports a recent study by IBM. Also, as far back as 2009, Time heralded the vertiginous growth of the ethical consumer. Today, consumers demand these qualities from a wide range of products. It might be from fashion to skincare products, right through to jewelry. When it comes to both fine and costume jewelry, ethics is a prime consideration. This is particularly true for luxury brands that seek to establish trust with their target client base. If you want to purchase jewelry piece this season, we invite you to continue reading to see what's trending in ethical jewelry design.
What's Trending in Ethical Jewelry Design?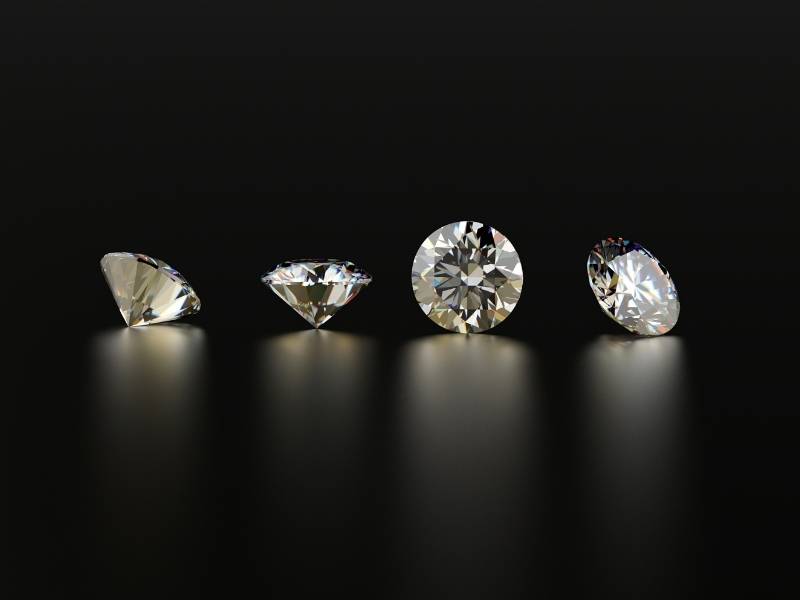 1. Lab-Grown Diamonds
Forget about rhinestones and crystals. Today, the buzz is all about lab-grown diamonds sourced from a mixture of ultra-high pressure and heat. The reason why synthetic diamonds are popular among fine jewelry buyers is that they are indistinguishable from the real thing. They cost around $800 per carat, which is about 90% less than a natural diamond, making them a great choice for those who like larger rocks and statement pieces. Finally, they are made using hydroelectric energy, which helps lower the carbon footprint of the jewelry industry. That definitely makes this an ethical jewelry design.
2. Ethical Gemstones
Gemstones are on a comeback in recent years. In fact, many celebrities opt for colored stones for engagement and wedding jewelry and other events. Ethical gemstones – such as boulder opals from Australia, howlite from the U.S., and spectrolite from Finland – are growing in popularity. Stones like ammolite from Canada are sourced from mining areas, which are returned to their natural state once mining operations have ceased. Everything is replaced – land, trees and plants – so as to minimize the impact of mining.
3. Helping To Build Communities
Brands like San Francisco/Kenya-based company Soko show what ethical jewelry is about, through a range of practices. Some of those include a respect for fair trade and the use of upcycled and sustainable materials. The brand works with local Kenyan artisans, helping them to grow their business sustainably. They also offer them access to consumers, orders and payments so they can expand their entrepreneurial activities. Another popular brand, Mejuri, supports artisans from a bevy of countries. Those countries include South Korea, India and Italy. Additionally, they source all items from conflict-free suppliers and produce jewelry in small batches as their contribution to ethical jewelry design.
4. Recycled Jewelry
Washed Ashore, Arlokea, and Fair Anita are just three brands which are making elegant and costume jewelry pieces from materials such as 100% recycled metal. Other brands, such as Worldfinds, make their pieces by hand in India from upcycled fabric and wood, while engaging in fair trade practices and benefiting women. Finally, Astor + Orion makes recycled items that come with certifications for environmental and social responsibility.
In conclusion.
It's an exciting time for ethical jewelry designers, owing to a greater consumer demand for ethical pieces. From lab-grown diamonds right through to upcycled fashion pieces, there are many items for purchasers of all budgets. Of course, if you love jewelry, you can also upcycle a few of your own pieces using fabric, string, and other crafts materials that could make for stunning spring and summer designs.
If you have any questions or suggestions, we always love to hear from you in the comments below. Also below are links that will take you to more fantastic articles about ALL things DESIGN for your home or business.
Images Courtesy of Canva.
Other Posts You Might Enjoy:
Organize Your Closet Like a Pro with These 5 Accessories
Dressing Up to Go to a Casino • How to Pick a Perfect Outfit
8 Reasons Your Bathrobe is More of a Necessity than a Luxury
Master Bedroom Must-Haves for Every Home
https://digthisdesign.net/wp-content/uploads/2021/05/4-New-Trends-In-Ethical-Jewelry-Design.jpg
788
940
Susan Daniels
http://development.digthisdesign.net/wp-content/uploads/2016/11/OLD_DigThisDesign_logo.jpg
Susan Daniels
2021-05-29 01:00:00
2021-05-28 20:53:50
4 New Trends In Ethical Jewelry Design