Nail art stylish designs Express Your personality: I have always leaned toward a more conservative look. I have come through 5 decades of life and still only have one hole pierced in each ear and no tattoos. So I think some ladies and men pull that look off great, like Adam Levine. I'm just not that cool.
For nail art designs, I have also stayed pretty conservative, but when Michelle Obama sported blue nails, I had to test the waters and I love my blue nail polish. Today, I really stepped out of the box at the nail salon with two different colors of polish on my nails and even had them do a geometric pattern on two of my fingers. I like my new look! Who knows where I'll take it next…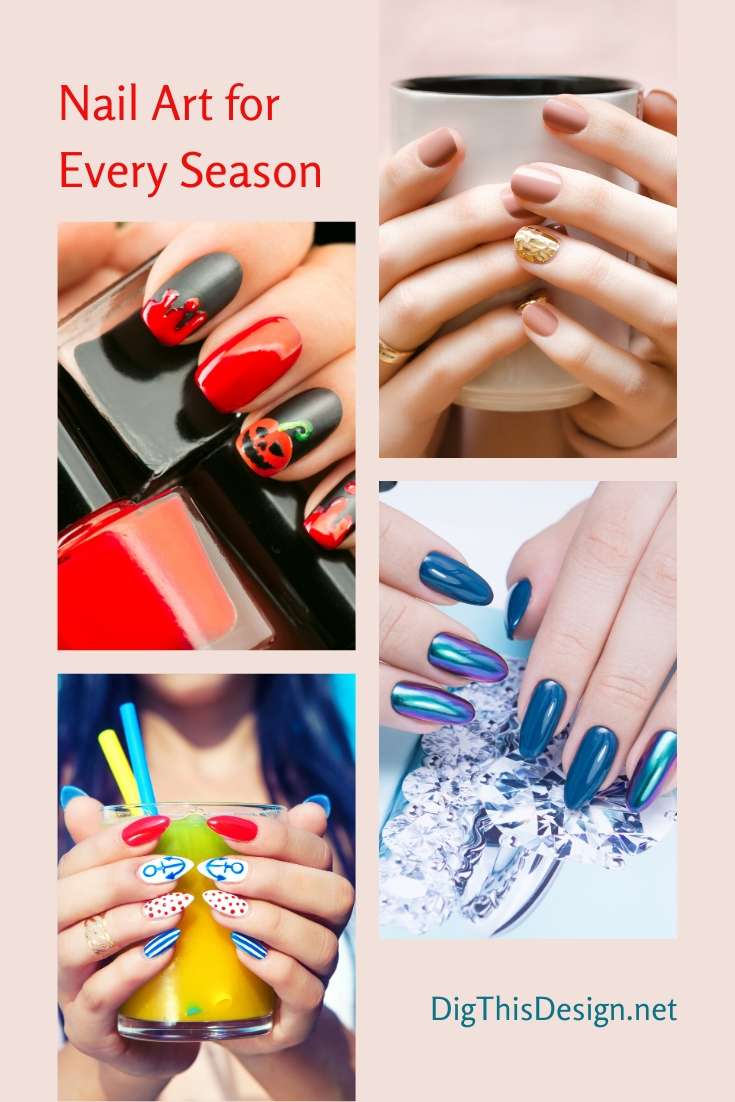 Easy Nail Art Ideas for Every Season
I think minimalist nail art for short and long nails is a great way to express yourself without committing to it for life, like a tattoo. It's fun, it's colorful, and it can be seasonal for any holiday. Sitting in the nail salon today, I saw ladies getting Halloween-themed popular nail art. And I was tempted but decided on a more non-committal option.
Unique Shaped Nail Art
Lately, I have been noticing some unique and trendy shapes in nail art. So Pointed tips have been showing up in nail fashion, and I think it is for the more daring and brave to pull that one-off. To me, it looks like they could be a little dangerous to rock.
So This style of the nail is known as the stiletto stylish nail and has been made popular by celebrities like
Rhianna,
Lady Gaga,
and Fergie.
Embellished Nail Art
Why not decorate your simple & cute nails with a little bling?
The older I get, the more I like to try new things for fashion. So I think maybe it's the confidence you gain when you finally reach an age where you realize the most important person to please is yourself.
Images Courtesy of Canva.
Other posts you might enjoy:
Trendy Spring Colors & Designs for Nails
Tips To Finding Your Inner Creative
Woven Goods and Accessories by Alicia Kossick Empowering Women Native Culture, and Sustainability
Share This Story, Choose Your Platform!