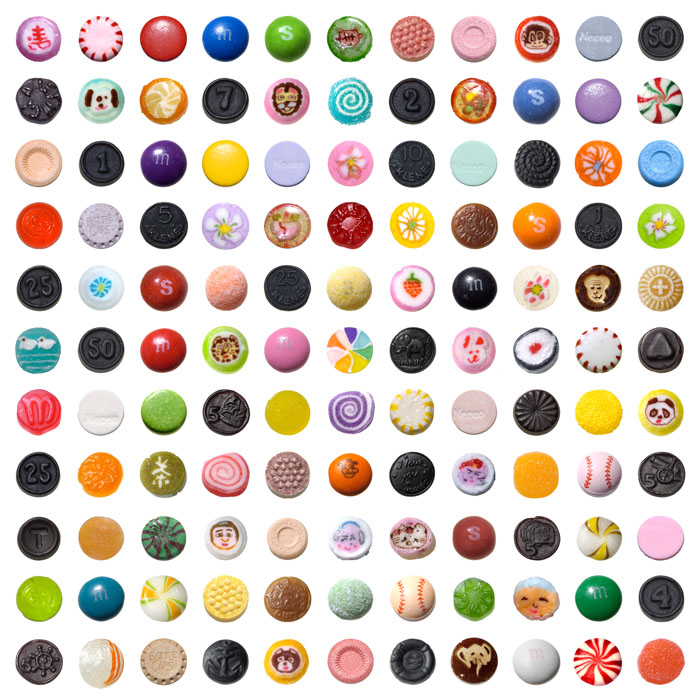 Have mounds of candy leftover after Halloween? Why not turn them into art?
Take a look at what some artists and regular, every-day people have done to turn candy and candy wrappers into art:
Pieces of Candy Art
JGB Interiors found a series of prints from photographer, Craig Kanarick. As this one shows, candy is colorful and interesting enough on its own to stand out as an eye-catching piece of art: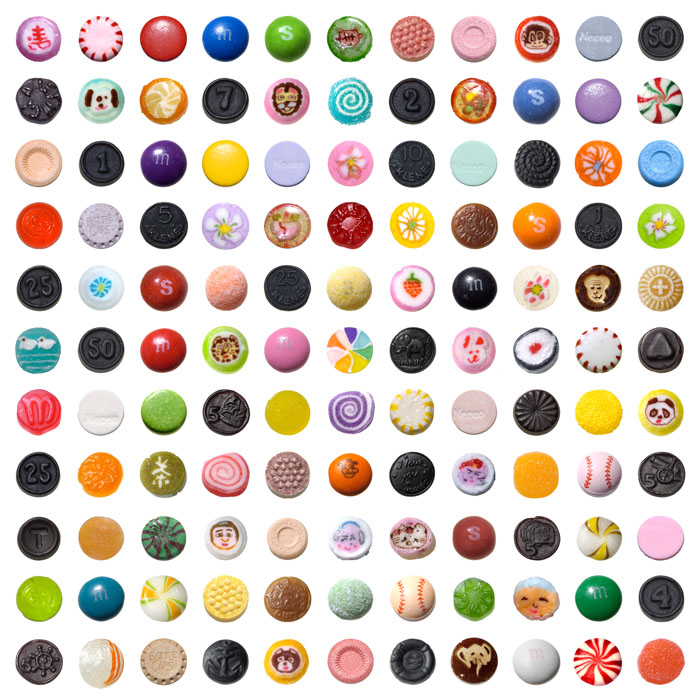 Candy Wrapper Dress
We're not sure you'd want to risk a brisk wind to wear this beautiful gown… but you have to admit that its amazing what a talented person like artist Christina Liedtke, can do with something as simple as peanut M&M wrappers! (Photo courtesy of MarsNewsroom.com)

Celebrity Candy Art
PinkisthenewBlog spotted this Warhol tribute to Michael Jackson, Marilyn Monroe, Elvis Presley and Beyonce created with pieces of candy: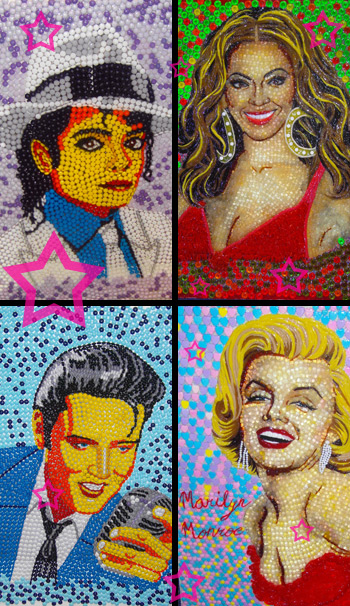 Candy Store Window
The CandyAddict blog found this skull made of candy clinging to a shop window.
Along with being an amazing design, we thought that the concept of simply sticking candy to the window was brilliant! Design your own art by getting the pieces of candy slightly damp and sticking them to the window… cleanup is a breeze – after all, it's just sugar which dissolves in water!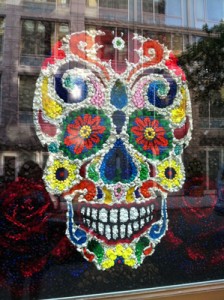 Candy Nail Polish
No need to stop with art to "look at" – the Gorgeous Nail Art blog shows us that candy can be adhered to nails with a quick coat of polish and some tiny bits of candy… not a good option for anyone trying to stop biting their nails!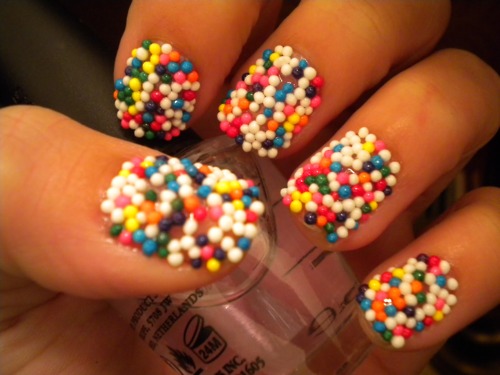 Candy Wrapper Purses
These purses cost anywhere from $40 to $250 and are made from candy wrappers that have been weaved together by the company Mitz. Not only are these kitschy bags stylish – but they are incredibly green. Using "trash" to create their products, Mitz has prevented nearly 40 tons of packaging from reaching landfills over the past two years. Photo courtesy of MitzBag.com.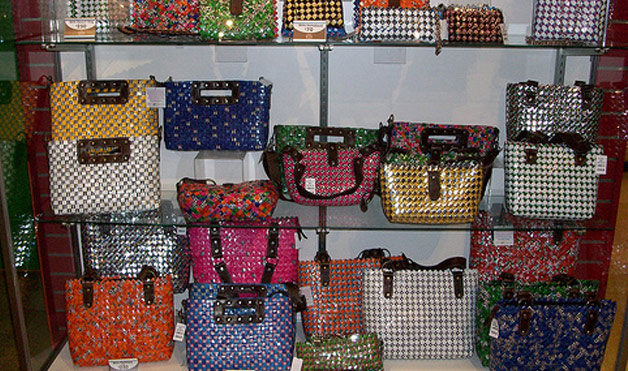 Candy Bookends
Just can't get enough candy? Check out these candy bookends from the PDB Homestore – you'll find them in our "Curious Accents" section that has something for everyone's obsessions: