Don't have access to professional-grade photography equipment? No problem! With a can-do attitude and the right tools, you can create stunning, industry-standard product photos from home. 
Of course, you will need a camera to capture your products. But it doesn't need to be worth $10,000. Many of the latest smartphones can take exceptional photographs worthy of any social media account or primary e-commerce platform. 
Take Product Photos Like a Pro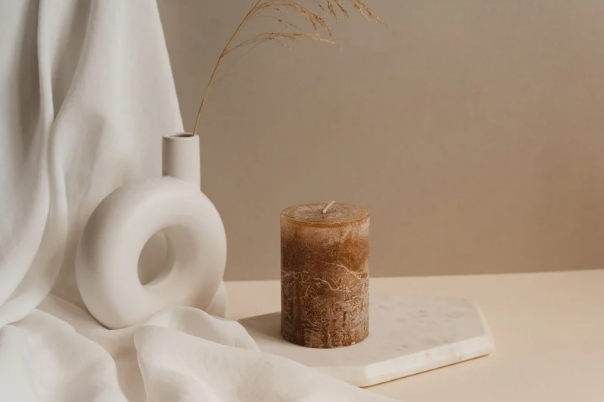 But there are lots of DIY "hacks" out there, and not all of them are worth a try. Luckily for you, we've rounded up five of the best budget-friendly tips for producing high-quality product photos that will sell your brand effectively and creatively. Let's dive in!
Make Your Own White Background
A white background is the bread and butter of contemporary product photography. When in doubt, you will want to return to this classic crowd-pleaser background that suits just about every type of product under the sun. 
Most of the time, when you see a white background in a product photo, the item has been shot in a professional studio with an infinity (curved floor and ceiling) background. But if you don't have access to one of these, there are several other options for you to consider: 
Buy a second-hand lightbox

– even brand new light boxes are very affordable, but a second-hand one might suit your needs better. You can find one for around $20 online.




Make your own light box

– you can easily

DIY a light box

with a large roll of white paper and some powerful bulbs.




Use a clean white wall or surface

– if neither of the above are options for you, a clean white wall or surface will do the job just fine. 
Having access to a white background is product photography 101. And today, we're lucky enough to be able to create them from scratch at home. With these options, you can shoot a wide variety of different products in a consistent and professional-looking way. 
Make Your Own Unique Filter Effects
Filters are a great way to make your product photos appear more professional and interesting to look at. But if you don't have access to the kind of software tools needed, you might be unsure about how to create your own. Here are some DIY filter effects you can create from home: 
Soft haze

–

to create a naturally soft, hazy filter over your photos, wrap pantyhose over the lens of your camera.



Dream filter

–

for an even softer natural filter, smear a bit of petroleum jelly like Vaseline over your camera's lens. This will create interesting distortions similar to those seen in vintage photographs and film.
Light refraction effect

–

by wrapping a clean plastic sandwich bag over your lens without obscuring the viewfinder, you can create appealing distortions and light refractions. 
These DIY filters might sound a little whacky, but you'll be surprised by how effective and professional they can turn out. Experimenting with different ideas is part of what makes product photography (and any kind of photography) more fun. 
Make Your Own Rain Guard
Working with rain can be a lot of fun, but it can also damage your gear if you're not careful. Fortunately, it's easy to create your own rain guard for some splish-splashy photography fun. 
The easiest way to do this is to cut a hole in a plastic shopping bag and wrap it around your camera with just the lens peeking out. Secure it with a rubber band for extra protection. If you are using a smartphone instead of a camera, you may have to buy a rain cover, but those are pretty affordable. 
Try Out Different Perspectives and Angles
While consistency will always be an important component of brand messaging, it's also a good idea to show your customers some variety with different camera angles and perspectives. 
You can try shooting from directly above, from the side, or from below—every angle brings with it a different impression of the product. Just remember to bear in mind that the product should always be clearly visible and presented in a way that is true to its size and shape in real life. 
Experiment with Different Backgrounds
While a plain color background is fantastic for your everyday photoshoots, it's a good idea to spice things up with a bit of variety every now and then. You can create a completely different atmosphere for your products by using the following elements as a background for each shot: 
Textured wood

–

for natural or organic products, a wood background can be very appealing. 

Beach sand

–

if you're shooting products that are related to the beach such as a refreshing drink or sun tan oil, setting them against beach sand can make them look more realistic.
Water

–

positioning your products over a clear water basin can generate interesting ripples and motion in the background.
Grass

–

lush green grass makes a beautiful background to certain products. Just make sure it's clean, fresh, and free of distracting twigs or insects.
Mirror

–

reflections are interesting to look at and can add an extra dimension to your products when framed in the right way. Place your objects on a mirror for an instant visual lift. 
Experimenting with different backgrounds is a fun way to make your photoshoots more interesting. Just remember to make sure that the backgrounds you choose are relevant to the product and do not overwhelm the focus of the image. 
Snap the Product Photos That Bring in the Money on a Budget!
Product photos play an integral role in the sellability of a product. Viewers want to see products portrayed in a positive, professional light, otherwise, they're unlikely to want to buy them. 
But these days, you don't need to rely on fancy camera equipment and studios to produce industry-tier product photographs. With these tips and hacks, you can skillfully promote your products (or a friend's, or a client's) without breaking the bank. 
Other Posts You Might Enjoy:
How To Take Great Product Photographs
How To Take Professional Looking Photos On A Low Budget
Stunning Photographs Captured With Your Smartphone
Share This Story, Choose Your Platform!