Product photography is a massive part of the industry. Especially with the rapid rise in online shopping that's taken place in the last few years. Now, everyone is selling something online and all of those products need showcasing. The problem is, poor quality product photographs or videos will turn away customers very quickly.
The Secrets to Capturing Details and Texture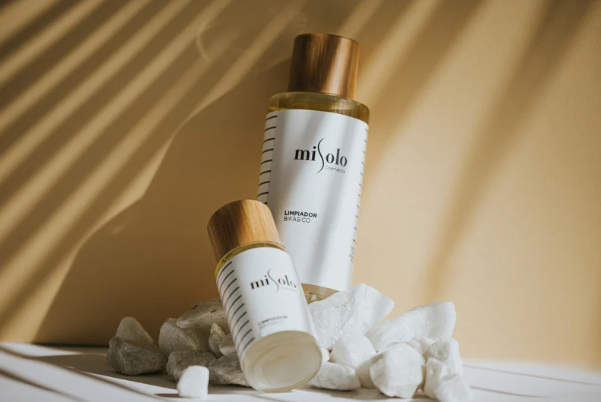 The good news is you don't need a fancy studio with lots of expensive equipment to get great product shots. You could even shoot great product photography using your smartphone. What you do need is some old-fashioned attention to detail, along with a healthy dose of creativity.
The Basics You Need to Get Right
Before you start to play and get too creative, you must get the basics right. These points will ensure that you get clear shots of your products every time.
Lighting is probably the most important element of photography. It's hard to correct poor lighting choices, and it's impossible to get the best shot when your subject isn't lit well.
This doesn't mean you have to use expensive studio lights. You can use whatever you have available, as long as it works on the product that you're photographing. Natural light is always a winner if you can use it.
The key to product photography is to ensure that the actual product has the best light on it. The product needs to be seen clearly, meaning no part of it should be over or underexposed.
Want to get clear, sharp photos? Then you should always use a tripod for product photography. This is true if you're shooting large items like cars or boats, as well as if you're shooting tiny items like earrings or sewing needles. A tripod is the best way to ensure that your focus remains sharp for each shot.
Pick the Right Lens for the Job
The final piece of the equipment puzzle is the lens you use. Product photography is all about ensuring that the image you capture is true to life. You want people to see the product clearly as if they were looking at it in real life.
A lens with a standard focal length of 35mm-70mm is always going to be your best friend. If you have a prime lens in this range, this will give you the clearest, crispest shots. However, a zoom lens can give you more flexibility if you're shooting in a tight space.
You must put the effort into getting the shot just right so that it only needs to be enhanced when you get to the editing stage. If you snap away and think to yourself that you'll "fix it in a post", you could be in for a nasty surprise later.
You don't want to end up in a position where you have to crop elements out of your shot or completely remove the background. This is time-consuming and usually results in a poor-quality product shot.
Always Consider the Rule of Thirds
The Rule of Thirds is a big one in photography, art, and graphic design. It goes a long way toward making photos pleasing to the eye when you don't place your subject in the dead center of the image.
Of course, the Rule of Thirds is also just a guideline for good artistry in photography. You can make a big statement with your pictures when your product is placed in the center. It's all about how you style the photo and what impact you want to make.
This is why it's important to consider the Rule of Thirds and ensure that you are intentionally setting up your photographs.
Having Fun with Your Product Photography
Now that you've mastered the basics, it's time to get creative with your product photography:
Props are great for product photography. However, they have to be used intentionally. They should never overshadow the main product, but rather help to tell a story about the product.
For example, if the product you're highlighting is a coffee mug, then use props that tell that story. This could include coffee beans, sugar granules, and teaspoons. Be careful, however, of using props like plungers or coffee machines because it could be confusing as to what the actual product is. You can use props like that if they're out of focus in the shot's background.
Remember, a product shot needs to show the customer what they're buying. They don't want to see just one angle. They want to feel as if they've picked up the product and looked at it from all sides. You need to shoot from above, from eye level, from underneath, close up on the details, and wide on the whole product.
Play with Focus and Depth of Field
Separating your product from the scene you've set is important to make it stand out as the most interesting and relevant part of the image. Depth of field and focus will help you do just this, even if you've used a myriad of props around the product.
A shallow depth of field is ideal because you're making everything except the actual product, or even a specific detail on the product, out of focus. This automatically draws the viewer's eye to what is in focus—the product you're selling.
Remember That It's All About the Product
From the basics of product photography to the more creative and fun elements, you need to always remember that the product is the hero of the shot. If you aren't highlighting your product and ensuring that everything else in the image promotes the product without distracting from it, you're doing it wrong.
When setting up your shots, make sure that you run through the basics to get the right focus on your product. Then start playing intentionally with your creative aspects to get just the right balance. You'll end up with great shots that showcase what's selling.
Other Posts You Might Enjoy:
Stunning Photographs Captured With Your Smartphone
How to Monetize A Photographer's Unique Lightroom Presents
Why Good Graphic Design is Important For Digital Marketing
Share This Story, Choose Your Platform!