Living on the water is a lifestyle, a lifestyle of boating, kayaking, paddle boarding and poolside yoga. It's important to me that I have a good fitting bikini and this year I have been hunting the perfect one that will fit me and my lifestyle. I chose to write about bikinis because it is my choice for swimwear. I know many people would never even consider wearing a bikini, especially after age 50, but I refuse to let other people's phobias change my idea of FUN and that's wearing my bikini!
Bikinis Do Not Come with Rules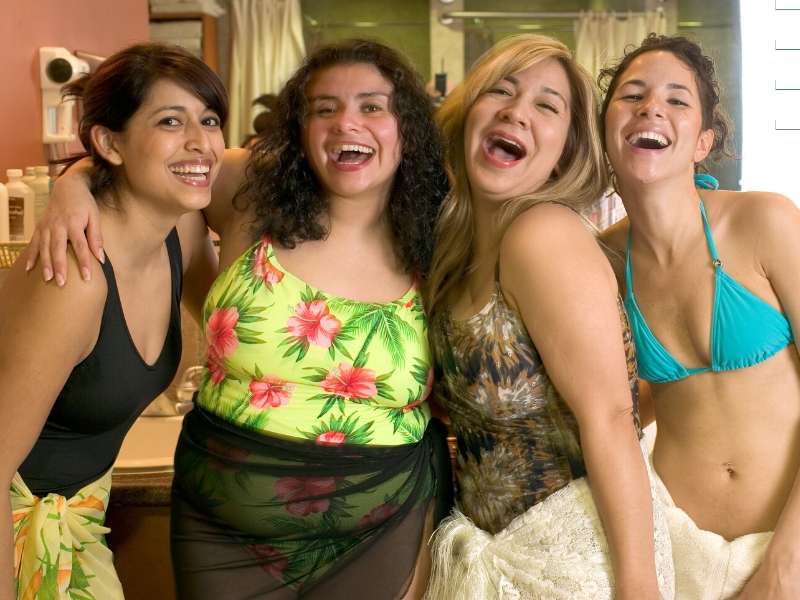 While shopping bikinis I have noticed lots of ruffles and I am not sure that is me. For one thing, I believe these ruffles would blow in my face as I am boating down the river and that would just not be cool. I could see this number at a pool party as it is beautiful and feminine. The bikini top would show well with a solid color surrong, in one of the bright hues found in the Bohemian colored fabric.
If a supportive top is what you need then find bikinis that offer enough support, but take your time to find the perfect fit because a bad fit is not comfortable. If you are a full figured gal, you can flaunt it beautifully in this GABI Fresh swimwear, from swimsuitsforall.
The Over 50 Crowd
I love it that media is finally recognizing that not one size fits all in our world. Who were they to decide what everyone thinks is beautiful. I was so stoked this year when the 2016 Sports Illustrated Swimsuit Issue, featured a beautiful plus size model and women over 50.
The retailer, Swimsuits For All, is an aggressively inclusive brand that honors all ages and sizes by featuring theses beautiful models in their ad campaign #SwimSexy. Philomena Kwao and 56-year-old model Nicola Griffin ROCK it at any age!
Nicola Griffin is the oldest woman to ever appear in the swimsuit issue and wants to inspire woman over 50 to feel confident in their swimsuit.
I will not let anyone rain on my bikini day, not at any age and I honor Nicola and Philomena for knocking down the walls of what the media built for us to accept as the only beauty.
The message I wanted this post to say is to honor yourselves as the beautiful woman you are and never let anyone make you believe differently. Let's wear our bikinis proudly this season ladies and know you are perfect exactly the way you are!
Images Courtesy of Canva.
Other posts you might enjoy:
THE NAUTICAL LOOK ALWAYS ROCKS THE SUMMER FASHION, TIPS TO DOING IT RIGHT
FASHION DESIGN Sabre Mochachino – Unplugged Interview
Interviewing Mom, Tips on Being a FASHIONISTA at 89! Recipes for Mother's Day Bubbly & Brunch
SUMMER FASHION TRENDS – STYLE SPOTTING ACROSS AMERICA
Share This Story, Choose Your Platform!