We tend to choose our favorite perfumes based solely on their scent, paying little attention to the ingredients. If we did examine the fragrance notes, most of the floral, fruit, and spice notes would be familiar. However, some ingredients are frequently utilized in perfumes that have distinctive scents, and origins, and just don't make sense in a perfume. You can also you can take a perfume quiz to know your fragrance. 
Unique Perfume Notes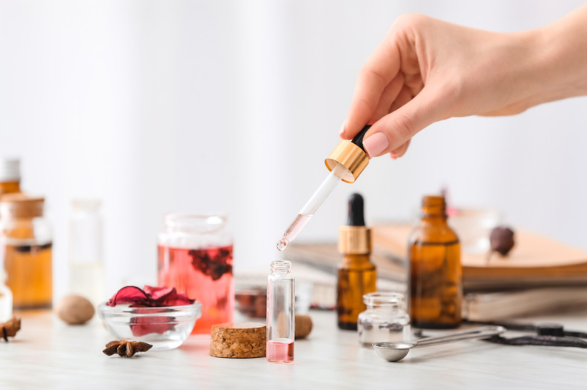 "Dossier Perfumes" is a fragrance company that is a collection of fragrances made to be mixed and matched. Therefore, it is a line for you if you enjoy experimenting with different scents.
The ingredients in dossier scents are confidential, however, they are normal and non-toxic. In addition, when they make their fragrances, they only use the best ingredients. These perfumes are made to blend in with your scent while remaining subtle. They are also great because they last a long time, so you can get your money's worth from them. 
Common Perfume Notes: Ambergris
Ambergris is a common perfume ingredient, you might be familiar with its name. Although it is mostly used as a fragrance enhancer, it has a sweet, earthy, and mossy scent that reminds one of the damp forest floors.
Because it lasts so long, Ambergris helps other notes last longer than they would normally do on their own. It's no wonder it's so popular because it can be used for so many things.
Artificial and Natural Musk
This unique ingredient is utilized more frequently than ambergris; It is present in the vast majority of perfumes, regardless of brand, type, gender, or sexual orientation. Another well-liked, potent, and lasting ingredient, this one's scent can change depending on how it is made and used. It does a great job strengthening other notes and ranges from sweet and powdery to harsher and more metallic.
Natural musk is made from the glands of a male deer, which are a protected species because the deer would normally be killed in the process. Musk is now made synthetically or from certain plants that have the same scent.
Base Perfume Notes: Patchouli
Many perfumes have patchouli in their base notes; It adds a gorgeous depth and richness to perfumes while being sweet and earthy. Patchouli pairs beautifully with other earthy notes, as well as citrus, floral, and fruity scents. Additionally, it is paired with vanilla, amber, and Tonka bean in a lot of oriental scents. It is a note that can be used in a lot of different ways and can make a scent darker and richer without being too strong.
Notes That Aren't Commonly Used
Carrot: I don't think I've at any point cooked carrots for a Sunday meal and thought wow I wonder if I can get a perfume with this scent. But alas, because of its earthy, sweet, and powdery aroma, carrot is an excellent addition because it amplifies the aromatic spiciness. It is also a heady and intoxicating note that lends an exotic sweetness to lighter floral scents.
Caviar: Caviar isn't the first thing that comes to mind when considering perfume ingredients.  However, it's a fragrance note that's surprisingly used more often than you might think, and is getting more and more popular. This is a strong savory and salty note that goes well with scents that are sweet and fruity. It is mostly used in fragrances for men, but it can also be found in fragrances for women.
Other Posts You Might Enjoy
Finding the Right Cologne For You
5 Fabulous Benefits of Using Essential Oil Diffusers
Share This Story, Choose Your Platform!