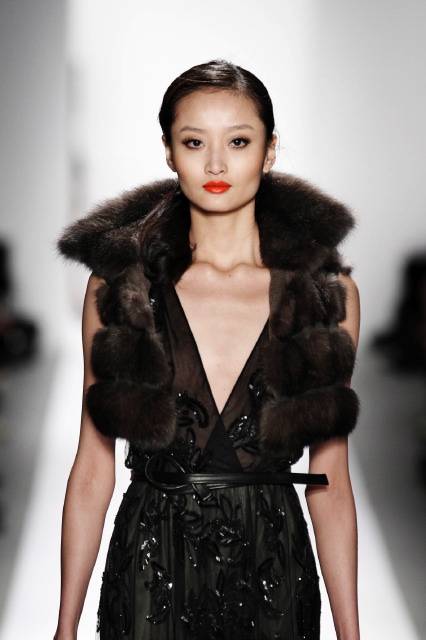 It's the holiday season – the most, wonderful time of the year – unless of course you're totally unprepared. Do you have your festive outfits picked out? Don't panic. You may have just what you need to put your party look together right there in your own closet. Otherwise, a few little items may be all you need to shop for.
Chandelier earrings
This earring style brings light and movement where you want it the most – at your face. Your chandelier earring can have mixed metals, tiers of gemstones, and be of varied lengths. Pair them with a jeweled encrusted clutch and you're good to go.
(Get these Chandelier Earrings)
Bright gloves
Long leather or satin gloves that reach the elbow add glamour to any party's grand entrance. Wear a pair in a deep-jeweled tone like ruby, sapphire or emerald to add a pop of color to a simple black dress. If you don't care for long gloves, go with a shorter pair with gem details. The sparkle will be perfect attention-getters.
(Dig these green satin gloves on Pinterest)
Color blocking
Blocks of bright colors were everywhere in fall fashion from dresses to jackets to shoes. Try these color combos: classic black and white; gold and plum; black and gold; moss green and eggplant.
These vivid color pairings will keep the eyes dancing. Want color blocking on a smaller scale? Find a clutch in black and red. Add it to your holiday evening attire and then wear it long after the holidays too.
(Find this red and black purse)
Sequins or paillettes
If you purchased a dress this fall with sequins or paillettes, you have the perfect holiday outfit. These details will light up any room. A sequined cropped jacket is stunning with a simple black tuxedo pant. Or add a narrow sequined belt to bring playfulness to your dressiest jeans for a casual get together. Add a soft plum lipstick and go with an updo. You'll be inspired to dance the night away.
(Dig this black Sequin Belt on Pinterest)
Fur (faux or real)
If you didn't get any fur pieces this fall season, this classic may be in the back of your closet. Time to pull it out. Fur shrugs, capes, fur coats, even fur collars are fashionable, functional and appropriate to wear over your party outfits. Or, check the sale rack right now as a cute cropped fur jacket that looks great on you may be on sale.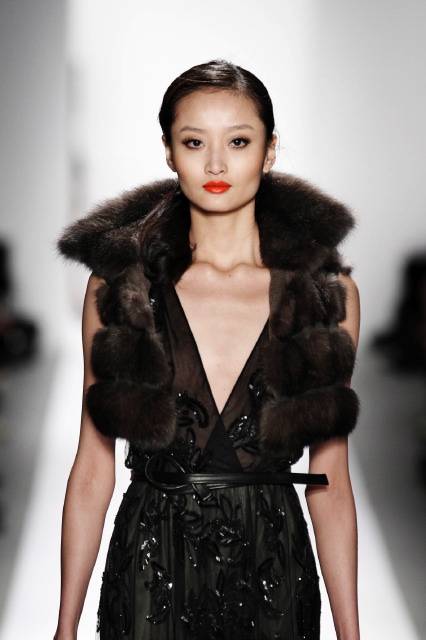 Red
If you have your favorite shade of red living somewhere in your closet, this is the perfect time to bring it out. Scarlet red, rust red, plum red, any shade of red can be the base of a great festive outfit. If you're missing red and lusting for it, go bold and wear red lipstick. Be sure to wear a nude lipliner to avoid any bleeding of color into fine lines around the mouth.
(Re-pin this for your Holiday Style Board)
— Orene Kearn, Certified Image & Wardrobe Consultant, Orene Kearn Image & Wardrobe Consulting
About the Author
I am a certified Image and Wardrobe Consultant and an expert on strategic dressing for all body types. I feel passionate about ensuring that my clients always look their best (and stylish) and that their wardrobes fulfill their desires and simplify their lives. I love the changes I see in my clients' self-esteem. I use my strong sense of balance and proportion, clothing design and fashion know-how to assist my clients in developing their unique personal styles and building their wardrobes to suit their needs.
Need help? Don't hesitate. I'll help you get ready for all your party needs!