As warmer weather arrives, many are thinking about hosting an outdoor evening dinner party. This is a fun event that doesn't have to require a lot of effort or money.But of course, it's all in the planning. In fact, even first-time outdoor entertainment hosts and hostesses can pull off a wonderful outdoor event that will be fondly remembered long after the last guest goes home.
If you're planning an outdoor event sometime soon, continue reading for your guide to hosting an outdoor evening dinner party at your home.
Your Essential Guide to Hosting an Outdoor Evening Dinner Party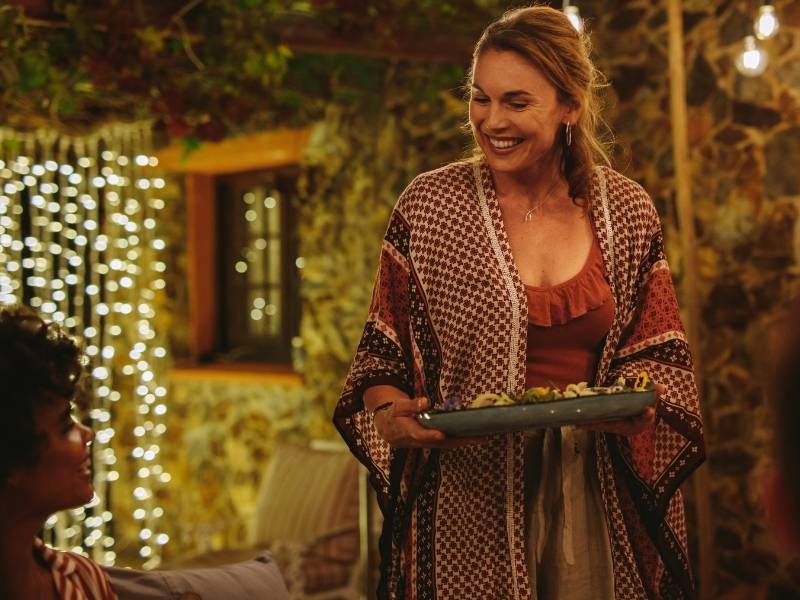 1. Send out invitations early.
Your invitation should include the time that dinner is served, what the menu is, and the type of party you are hosting. Include attire options to ensure everyone is comfortable.
2. Determine the right number of chairs and tables.
Always ensure that you have the right number of outdoor chairs for comfortable seating arrangements. Count your guests and determine place settings at the tables. Consider adding to your outdoor furniture by picking up some elegant outdoor dining chairs like some of the ones that you can find on Pier 1's selection.
3. Light up the night with mood-setting outdoor lighting fixtures.
Bring some warmth and coziness to your backyard party area by installing some beautiful mood-setting outdoor lighting fixtures and strands. Light up the night with twinkling fairy lights around a patio, pool, deck, or porch. Add lanterns, walkway lights, and vintage wall sconces to draw guests closer and bring a welcoming ambiance that initiates conversation. Candles are always a good light source outdoors.
4. Keep insects out of your party area.
A few weeks before your party, mow the lawn, cut back shrubs, and remove any standing water areas to discourage mosquitos from breeding. Empty out pots, get rid of old tires, and treat your outdoor spaces with pesticides if other insects and pests are a problem. Additionally, be sure to purchase a few citronella or lemon balm candles to repel mosquitoes.
5. Plan your menu well ahead of time.
In addition to planning your menu ahead of time, select those dishes that you are comfortable making. Or, if trying something new, do a test run before the day arrives. Also, shop and assess your baking supplies early. Of course, preparing what you can before the day of the party is always a good idea.
6. Set the tone with music and activities.
If you invite young people, provide activities for them to do. Also, consider hiring a teen to care for the little ones so parents can relax and enjoy the festivities. Select music that people will know and enjoy. Then, plan a playlist to last approximately five hours.
7. Keep decorations simple and fun.
Use simple outdoor decorations like potted plants, a pretty table setting and flowers from the garden. Use candles and other lighting effects for your evening event.
Hosting an outdoor evening dinner party is a cinch when you plan everything ahead of time. Keep your guests well-fed, happy, and comfortable from start to finish. Greet guests warmly to make them feel welcome and appreciated.
Images Courtesy of Canva.
Other Posts You Might Enjoy:
4 Outdoor Patio Ideas for Party-Perfect Entertaining
5 Essential Styles for Your Jewelry Party Wear Collection
3 Reasons to Throw a Children's Villain Costume Party
Share This Story, Choose Your Platform!