Inventory management is an integral part of business success in the apparel industry. With store shelves continually full of goods and customers hunting for the latest trends, having a streamlined process to manage all aspects of your inventory can help improve productivity and save money. The apparel industry is one of the biggest ones in the world, estimated at $1.5 trillion.
Guide to Optimize Apparel Inventory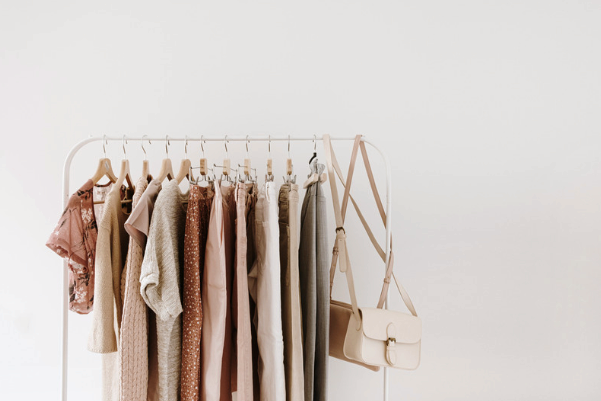 By following the best practices in this article, specifically tailored to the ever-evolving fashion world, you'll be able to create an efficient process that will streamline your operations while also allowing you to remain ahead of the competition.
Invest in an Apparel Inventory Management Software
Investing in apparel management software to optimize your inventory management can be an invaluable way to reduce costs, increase productivity, and improve customer service. By streamlining processes such as inventory tracking, purchasing, pricing changes, and order fulfillment, you can stay on top of all of your apparel inventory needs without missing a beat.
With the right solution in place, you'll be able to eliminate errors and ensure that you always have the inventory available to meet consumer demand. With efficient apparel inventory management systems like these at your side, you are sure to reach new heights of success in no time.
Implement a Barcode System to Streamline Product Scanning, Tracking, and Order Fulfillment
The apparel industry is a complex and ever-changing environment. This makes it vital that businesses strive to optimize their inventory management systems to ensure success. Implementing a barcode system into your business's inventory management process could be the key to maximizing efficiency and keeping up with customer demands.
Not only will this help streamline product scanning, but it will also enable faster tracking and order fulfillment. As a bonus, barcodes provide detailed information at a glance, making the visibility of products an effortless task. Investing in this kind of system is not only smart business practice but can result in significant cost savings for any apparel business aiming for long-term success.
Create a Color-Coded Filing System for Cataloging Apparel Inventory Items Quickly and Easily
An effective way for any business to ensure its apparel inventory management is optimized is to create a color-coded filing system. Assigning each category of apparel its own color is how this is done. This makes it simple and intuitive to file items quickly and easily.
For example, tops could be blue, bottoms could be green, and accessories could be yellow. Such a system helps to streamline the organization and make it easier to find what you're looking for at any given time. Making sure your apparel inventory management is organized with this type of color-coding system will help you save time, money, and hassle in the long run.
Practice Active Cycle Counting to Ensure Accurate Inventory Counts at All Times
Properly managing inventory can seem like a tedious and stressful task, but it doesn't have to be. One of the best practices for successfully maintaining your apparel inventory is to regularly practice cycle counting. This technique involves counting items periodically, rather than attempting to count the entire inventory all at once.
Practicing cycle counting not only helps maintain accurate inventory counts at all times but also reduces the amount of time spent allocated toward verifying apparel stock levels. Keeping up with cycle counting helps ensure that your business never finds itself in a situation where there isn't enough stock on hand or worse yet, too much of an item causing a loss in sales and profit opportunities.
Adopt a Flexible Ordering Method That Allows You to Adjust Orders as Needed
One of the best methods for managing apparel inventory is to adopt a flexible ordering strategy that allows you to adjust orders as needed based on incoming customer data and other factors. By doing this, you can ensure that you always have the right amount of merchandise in stock, while also avoiding costly overstocking on certain items.
Being flexible will give the opportunity to adjust orders which will also allow for better cash flow since spending on unnecessary products can be avoided. Therefore, if you're looking for ways to strategically maximize your apparel inventory management process, make sure you have an ordering method that allows for optimization and flexibility.
Bottom Line
In conclusion, following the practices mentioned throughout this article, you can ensure that your apparel inventory is managed efficiently and that you stay on top of trends and customer demands. Implementing these best practices is essential to staying competitive in the ever-changing apparel industry.
Other Posts You Might Enjoy:
Organize Your Closet Like A Pro With These 5 Accessories
Custom Closets – Reasons Why You Should Work With A Pro
Three Ways To Maximize A Small Closet Space
Share This Story, Choose Your Platform!