Some of you may be asking how one can look "cute" when the temperature is below zero. The puffer coats you bought will keep you warm throughout the winter, but there's a lot more to it than just a huge coat. Be creative to achieve that extra look.
Accessories are also perfect for individuals who would like a more sophisticated look. For instance, you can put on a slip dress even during the cold. Just add a pair of denier tights and a pair of bling earrings to complete the look. Essentially, these adorable winter wardrobe items will help to demonstrate the concept.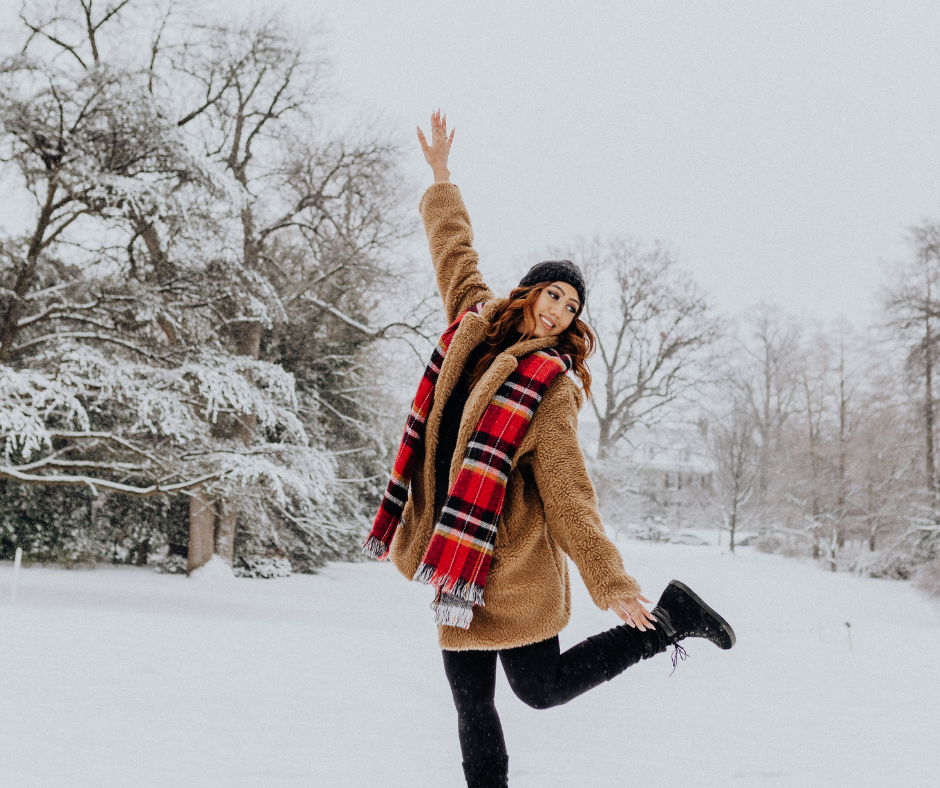 1. Cardigan with a Hood
Consider warm, neutral pieces while preparing your winter wardrobe. You'll never want to take them off, and they'll look great no matter the activities you are engaging in when dressed up with them. This hooded cardigan will look great if it is layered under a fitted coat for a winter stroll or when draped over your favorite tee for a movie marathon.
2. Wool/Silk Blend Gloves
Winter gloves are a must-have for everyone. You can never go wrong with a neutral pair, whether you store them in your glove compartment or wear them on a day out. These kinds of gloves are found in a variety of colors, for example, black, white, or mixed colors.
They are mainly made of circular knitting machines which are effective and fast. Many people prefer black or white because they can be paired with any cloth. Apart from protecting you against the cold, these kinds of gloves will also add flavor to your outfit.
3. Leather Jacket
A leather jacket is a must-have for anyone who is into fashion. This versatile piece can be worn in all seasons, and it can be a toasty addition to your winter collection. We all know that leather goes with just about everything.
You can wear a sweater or a roll-neck jumper underneath if the night is cold, or just a casual t-shirt if the temperature isn't too cold. Because a leather jacket is a timeless look, whatever combination you try will look terrific.
4. Over-the-Knee Boots
Do you own a pair of over-the-knee boots and you have been wondering the best time to put them on? The winter season is the best time to show them off! Other people refer to them as thigh-high boots. For a more casual look, pair it with a pair of jeans or a sweater. You can also dress it up with a skirt or mini dress for a night out on the town. Low temperatures should not be the reason why you are wearing drab clothing.
5. Blanket Wrap Scarves
This is a kind of scarf that can wrap around you like a blanket. Peek through your closet and bring out all your scarves. Perhaps you'll notice some that have been forgotten, or those are too large or long for you to use during the year.
Winter presents the best moment to wear those scarves proudly around your neck! Traditional wrapped-around-necks are the more classic style. Such scarves can also be worn around the head, like a belt on top of garments, or even tied as a knot on your shoulders.
6. Long Sleeved Dresses
Dresses with long sleeves are also perfect for your winter wardrobe. To beat the heat and obtain sun-kissed shoulders in the summer, sleeveless dresses and shirts are your best bet. But maxi dresses with long sleeves will work well for you come winter season.
Be sure that they will keep you warm as the weather cools down. If you are out for an occasion, apply some good makeup, if possible get hybrid eyelashes extensions that will give you a cute dramatic look. A denim jacket and a pair of boots will complete that look.
7. Warm Sweaters
A high-quality sweater can be worn for a variety of events. It's perfect when worn at work with skirt or trousers, on the weekend with jeans and sneakers, or even on a date night with jeans and shoes. Always pay attention to the neckline and pick a style that fits you well.
Consider a sweater fabric that is soft and toasty. Naturally, there are some people who are allergic to some fabrics which is a pity! But if you aren't, then you are lucky.  It's a fantastic time to stock up several sweaters for the winter season.
8. Sweater Dresses
During the cold, many women will prefer wearing a sweater dress. For a sleek and effortless style, you should pair it with tights and boots or booties. That look will be appropriate for the office, church, dinner date, or girls' lunch date.
The look will be perfect when a slip is worn under the sweater dress. The slip will allow the sweater dress to skim the body and avoid clinging to lumps and bumps. It will also keep them from sticking to your tights.
In Conclusion
These winter wardrobe items will not only enhance your appearance but will also assist you in adjusting to the changing weather. The wardrobe essentials discussed above will help you prepare for the season adequately.
Images Courtesy of Unsplash.
Other Posts You Might Enjoy:
Be Fashion-Forward with the Unexpected
Rainy Day Fashion Ideas for Women
Share This Story, Choose Your Platform!