Comfortable and elegant styles of shoes will go a long way towards a "wow" appearance at a special event. It's also nice to have a few different styles because it allows you to mix things up every now and then, while still looking your shining best.
Moreover, if you buy from high-quality brands such as Allen Edmonds, Prada, Jimmy Choo, and Bruno Magli, you will get leather shoes of exquisite quality. While these brands have retail stores across most continents, searching online usually results in cost savings. To help you with your search, there are many shoe stores listed on popoptiq.com for your shopping convenience.
Classy & Comfortable Styles of Shoes
Making the right decision doesn't have to be difficult and shopping is enjoyable when you know what you want. So, keep reading to learn about four styles of shoes that are classy, comfortable and are sure to make you feel like a star!
Jimmy Choo Agnes Women High Heel Pumps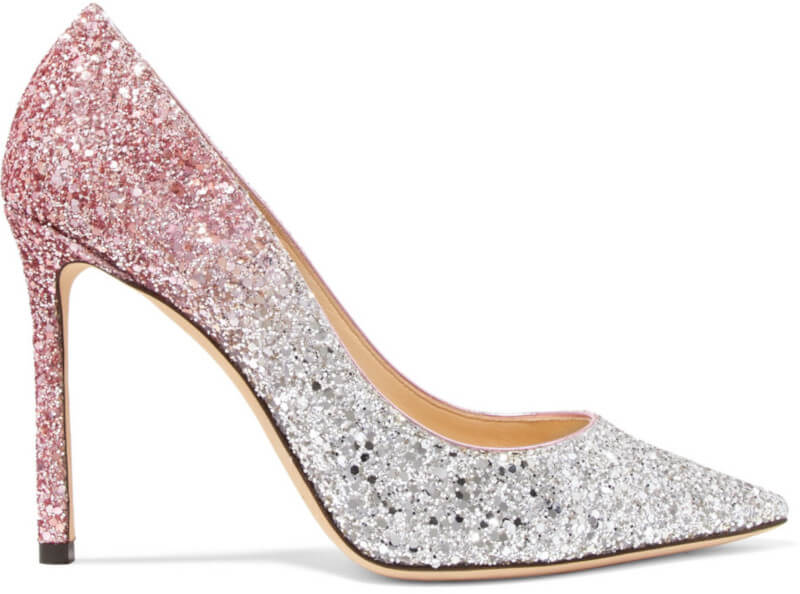 If you have never heard of the Jimmy Choo brand, you are missing out on some high-quality shoes that are as stunning as they are comfy. They have manufactured high-quality shoes for decades, and one of the highlights of their line is the glittering high heel pumps. This style is a phenomenal example of the quality they offer, as it features Scotch grain leather covered by beautiful glitter.
Somewhat pricier than many of their other shoes, these are comfortable and perfect for daily wear as well. If you are a woman who wants immensely attractive shoes, the Agnes heels are the perfect choice for you.
Prada Women's Fuchsia Suede Sandals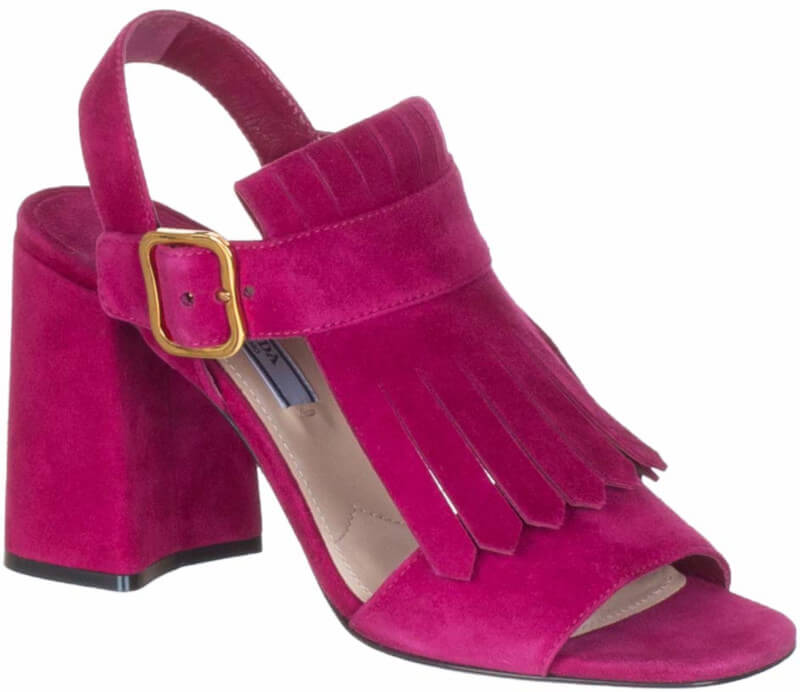 You can't go too wrong with shoes that are a part of the Prada line. This Italian brand has stayed around the market for more than a few decades, offering an exquisite, beautiful range of shoe styles and a chance to be a part of their legacy.
These sandals, with 3.5-inch heels and fringe-front detailing, are going to look great with any beige or pink dress that you may wear to a party or other celebratory events. With a leather sole and lining, these are comfortable to wear.
Allen Edmonds Strand Cap-Toe Oxford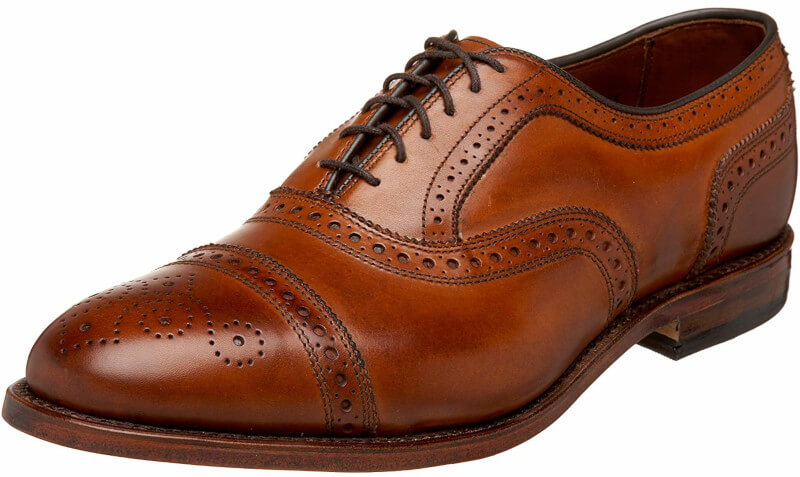 A classic choice for a classy man — that is exactly what these shoes are. Made in the US, these Oxfords feature high-quality Scotch grain leather and are the perfect example of a style that is worth your money. They feature traditional pinking and brogues, with a medallion toe and single leather sole that is easily replaceable.
The Allen Edmonds brand is well-known for their crafting, so in case anything goes wrong with these shoes, you can trust that their service is going to refurbish and make this pair look like they are brand new.
Bruno Magli Fernando Oxford
Last but not least is this high-quality pair of Bruno Magli Fernando Oxfords that are perfect with a grey suit. Featuring a 100% calf leather design, with stunning detail and comfortable insole, this pair is a perfect choice for a fashionable man who wants shoes that are classy and comfortable.
Conclusion
If you are looking for classy and comfortable shoes, then these styles are some of your best bets. Yes, there are hundreds of others on the market, from the same and other brands, but these four are fantastic choices for any special occasion.
The cover image is courtesy of Canva.
Other Posts You Might Enjoy:
4 Steps to Prepare Your Feet for Summer
The History and Lifestyle of Roper Cowboy Boots
Great Pair of Boots; 4 Top Design Features
Share This Story, Choose Your Platform!