Cowboy boots are originally a type of footwear commonly used for riding horses that became popular among the general population with the rise of Hollywood westerns during the late 30s and early 40s.
They typically come with high shafts, Cuban heels, and semi-pointed or rounded toes. They are usually made from cow leather but other exotic animal skins are also used. Read on to learn more about the Roper cowboy boots and the history behind this style.
History of Roper Cowboy Boots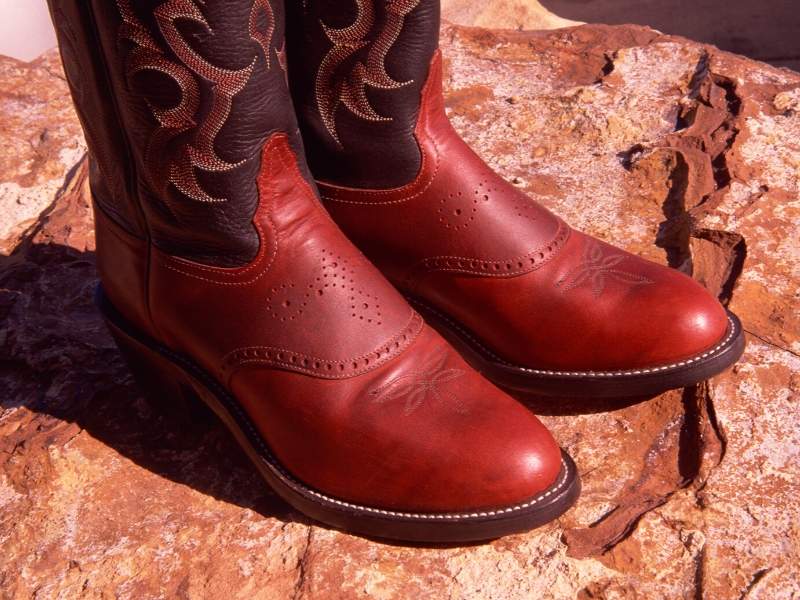 Even though there is a debate about the origin of the cowboy boot, history reveals that several styles of cowboy boots are designed after the European Wellington which is styled after the Hessian boots.
With the influx of this style during the 19th century, the American Cowboy boot has progressed to become a worldwide iconic style ever associated with the Old West. Today, there are many different styles and purposes of boots to enhance the lifestyle of men and women all over the world.
The Roper boots distinguish themselves with short boot shafts that stop just above the ankle and reach just a little below mid-calf. Roper boots come in square heels which measures about an inch in height. Additionally, the rounded toes are made to be ideal for streetwear. Boots from Tecovas Roper boots have intricate and decorative stitching which is ideal for people who want to wear them for fashion.
The Roper Boots' History
Roper boots are also referred to as Wellington boots. The history goes back to the British and English military when the boots were worn by the 1st Duke of Wellington, Arthur Wellesley. Arthur Wellesley was the former Prime Minister of the UK and also a well-known hero in several wars.
The Hessian Boots which is a kind of military footwear was mandatory to all British soldiers during Wellesley's time. You may read more about Hessian boots on Wikipedia. The boots had semi-pointed toes, short heels, and tasseled tops.
Interestingly, when the Duke of Wellington joined the army, he requested one of his personal boot makers to create a unique style for him. That is when his personal modification of Hessian boots that have a mid-calf shaft, a one-inch heel, and soft calf leathers was born. The boots are still popular with men and women today.
Why Choose Roper Boots?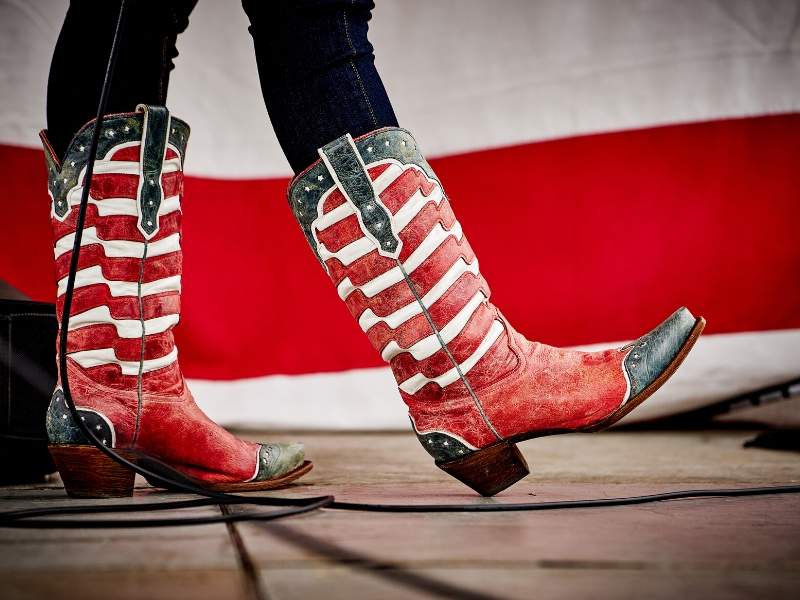 Today's boots are available in a wide variety of colors, styles, designs, and skins. Whether you are an authentic cowboy or cowgirl, or you simply want to wear something comfortable and fashionable, then Roper boots are the perfect choice for you. Moreover, these boots come with definite advantages as you will learn from the list below.
•

•

•

Fulfill Fantasies
If you still enjoy a childhood fantasy of being a Texan cowboy, then you can dress it up with Roper boots. The fun part is that there is a lot of history behind them. So, even if you wear boots for fashionable purposes, you still enjoy the independent wild west spirit that these boots project. Moreover, it is just plain fun to wear boots that match your personality and your taste.
•

•

•

Unique Shape
You can choose among squares, traditional, snip and rounded boots. Since these boot's original design is to help riders to easily slide in on stirrups, with the help of a good boot fitting expert, they offer dynamic comfort to your feet.
•

•

•

Additional Height
People who are not so tall have a lot to love about cowboy boots. The heel adds from half an inch to two inches of height depending on the boot they wear. In today's world, many want lower-slung boots that are better for walking.
•

•

•

Fashion
Today, you see boot styles that have decorative stitching with innovative styles that cater to every customer's taste. The bright dyes, stitch colors, and leather tooling all add up to create a unique masterpiece. If you want to have memorable footwear, then Roper boots are a must for you.
•

•

•

Stand Out
Create your own style and stand out from your friends. Once you decide to wear Roper boots, you can be a hundred percent certain that your style is memorable. Be unique and stand out in a crowd with your personal choice of Roper boots.
Need Expert Advice?
If you are new in the field of boot wear, then expert advice helps. Use the tips and links provided here to help you in your search for the perfect boots for you. Remember that an expert boot fitter will ensure years of comfort and wearability for your stylish cowboy boots.
Other Posts You Might Enjoy:
Great Pair of Boots; 4 Top Design Features
Essential Fashion Accessories for Every Man's Wardrobe
6 Effortless Airport Holiday Travel Fashions
Share This Story, Choose Your Platform!