Who doesn't want the perfect swimming pool at home? It's somewhere to play with the kids, have pool parties with friends and adds enjoyment to life. If the budget is available, then, why not just go for it?
The decision to have a pool is the easy bit. Next comes all the research and planning. Indoor pools are all the rage right now, with good reason. Top of the list is year round usability – how many people dip a toe in the outdoor pool when there is snow on the ground? Not many.
How will you integrate the pool into the home? Will it be in the main body of the house? Or, is there an extension requirements or new outbuildings? Depending on space, budget and other practicalities, this depends on individual circumstances. Still, it's good to know the options.
How to Design the Perfect Swimming Pool for Your Home
Before diving in to a pool project it is essential to do the research. There are planning and permission issues to address. So, contact City Hall for information. Enlist the help of a reputable swimming pool construction specialist to carry out the work. A swimming pool counts as pretty major excavation work – will the upheaval and disruption be worth it?
Designing Your Indoor Pool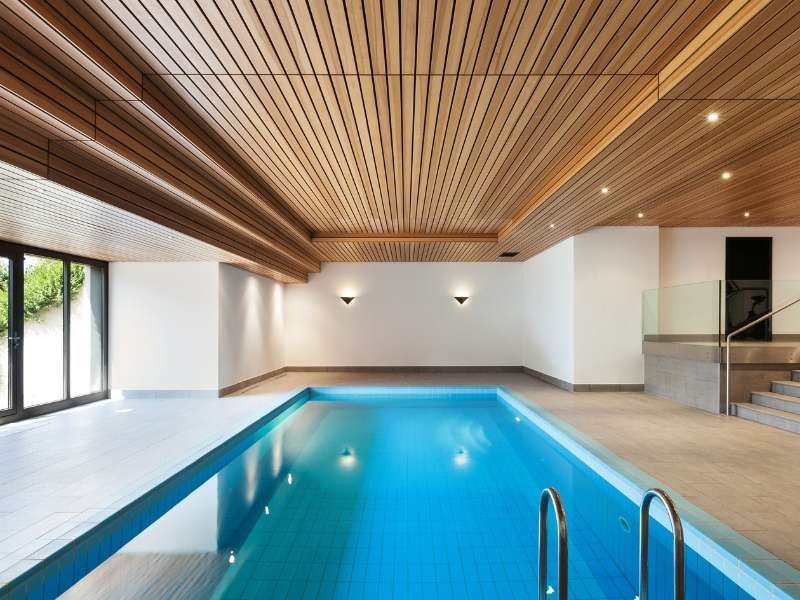 Indoor pools are easy to integrate into the home, often by building them to the side of the house. Think carefully about the safety issues involved. Are there young children in the house? If so, consider safety measures such as secure pool covers, lockable entryways, pool alarms, non-slip flooring and adequate lighting.
Those designing pool rooms should spend time considering changing and showering facilities. Will there be a seating area for relaxing around the pool? What about privacy? Is there exposure and do you need to add the pool room shutters for additional discretion? If the pool room is an entertainment area do you need a bar or kitchen?
Find Your Location
Budget is always an influential factor in pool room design. If the price tag is of no concern then the extravagance of Palazzo style, complete with starlit ceiling, gilded cupid fountains and columns may appeal. Or, perhaps a minimalist concrete and steel hangar with space age lighting design is what you want? Some prefer the simplicity of the sports club look, others the blue lagoon with tiki bar and rocky waterfalls – it comes down to individual taste.
In new house constructions it is possible to locate the pool at the center of the house in an enclosed courtyard. Numerous examples of such pools feature in modern architecturally designed homes – a lozenge of turquoise water at the heart of the home for exercise or relaxation makes a stunning focal point.
Outbuildings & Pools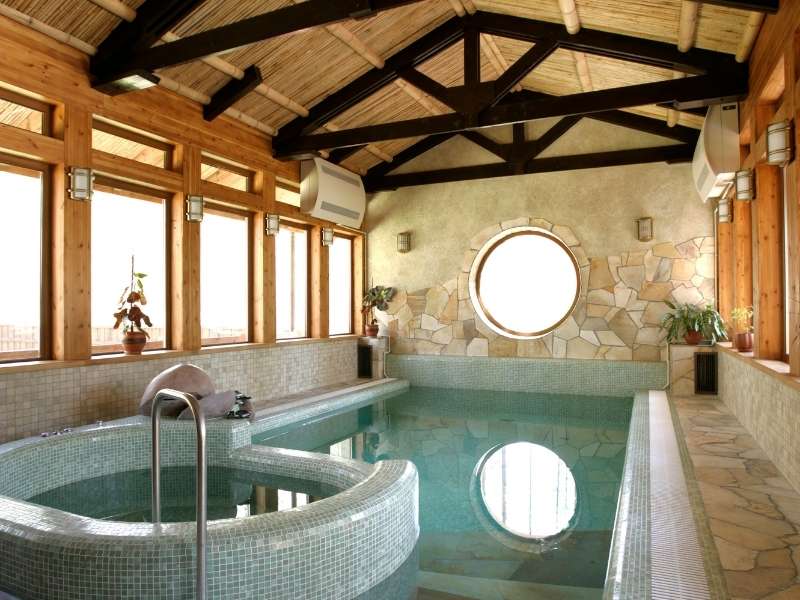 You can site pools in existing outbuildings such as orangeries, ancient barns, and even garages. Often the marriage of cutting edge pool technology and design with traditional building techniques gives spectacular results.
An indoor swimming pool is an exciting prospect, but it is the context that sets the perfect pool room apart from others. Let the imagination run wild, experiment with color, lighting, materials, interior landscaping, glazing options and more. The, soon the perfect pool room becomes reality.
Written By: Charlotte Stafford at design@content-direct.com
Images Courtesy of Canva.
Other Posts You Might Enjoy:
Summer Swimwear for Lakes, Oceans, and Poolsides
How to Maintain Your Swimming Pool: A Pool Care Guide
A Complete Swimmer's Guide for Taking Care Of An Above-Ground Pool
Share This Story, Choose Your Platform!