Having a nice and cozy living space in the house is something everyone desires. But, when you get a nice looking deck, it just gets all the more exciting. The thing is, there are so many ways you can enjoy your deck that it's simply amazing.
A deck is an elevated platform, typically made of lumber, that extends out either to the front or back of your house. Either covered or uncovered, a deck not only adds a stylish touch to the overall look of your house but it also serves as a multi-purpose platform to carry out different fun and useful activities.
Again, there are so many ways you, your family, and friends can enjoy the many lifestyle activities that a deck offers. If you've been thinking about adding a deck to your home, please continue reading to learn about some of the fun ways to enjoy your deck.
Enjoy Your Deck With These Inspirations & Ideas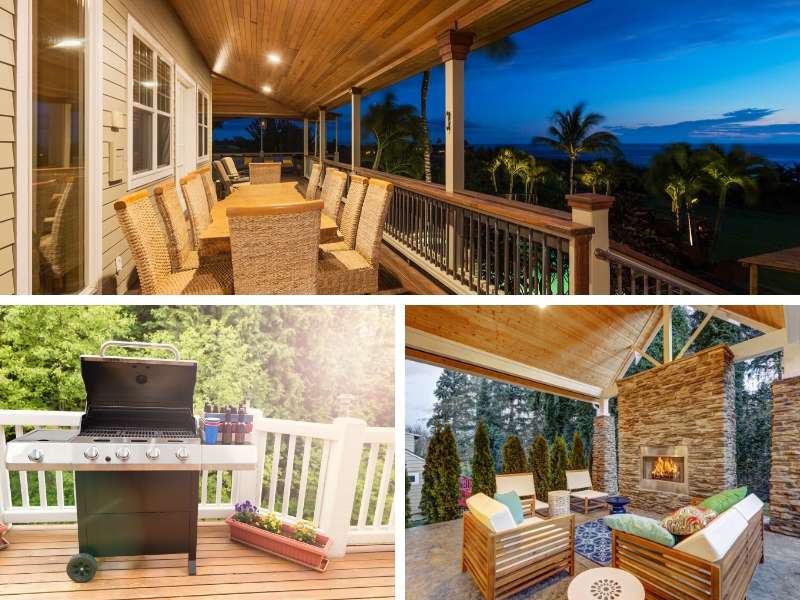 ⎆ Great Place to Throw a Party
Many of us must have already thrown parties on our decks, but did you know you can also have a nice sleepover during summer nights, with your friends. That way, you will not only beat the heat of the summer, but you will also get a taste of outdoor camping. 
A deck also serves as a great place for throwing barbeque or poolside parties. But, you don't always have to go the extra mile with arranging these intensive events, you can also go for a nice simple evening party. This can consist of several games and having your friends over.
Many of us love having dance parties at our place or some friend's house. But, have you ever thought about having a cool dance party out in the open on your deck? If you haven't yet then start planning your next dance party on your deck as it offers a great floor and windy atmosphere to cool off when you get sweaty after heated dancing sessions.
⎆ Quiet & Reflective Times
Be it a hot summer night or a refreshing sunny day, either way, sitting out with your favorite book and a cold beverage is no less than a bliss. On the other hand, if the temperature has dropped and it is freezing outside, setting up a cozy place on deck with blankets and sofa can be your best hangout.
⎆ Dining Al Fresco
Moreover, you can also make it a dining area if the deck is located in the backyard. If it is in the front, you can add several embellishments to it like lanterns, exotic hardwood, stone flooring, a nice fireplace, and inventive geometric designs. All these things will give an aesthetic look to the front of your house.
⎆ Host a Fun Movie Night
One of the best ways to have fun on your deck is to have a movie night with your friends. Install a projector, spread out a couple of mattresses, light up space with lanterns and fairy lights, get some popcorn or order a pizza, and there you have the nicest and coolest place for the night -with drive-in cinema type vibes.
⎆ Join the Millions Who Love Their Decks!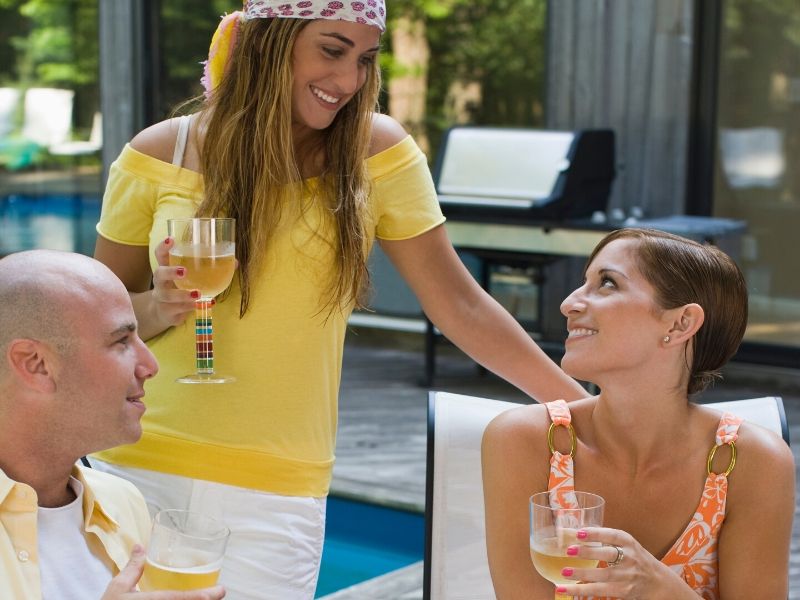 Many people love having decks, as proved by a survey conducted in America that revealed the number of houses built with decks is increasing more than ever. There is a reason why everyone loves it so much. It not only offers entertainment and extension of living space, but it also gives your property a great value.
Since deck building is a heavy investment, it must be built carefully. There are many types of deck design software that will help you in visualizing a deck space you have in mind, taking you closer to having a nicely built deck.
Images Courtesy of Canva.
Benefits of Using Steam Cleaners To Sanitize Your Home
Carpet, Tiles, and Hardwood: Which Flooring is Right For You?
How To Bring Life To Your Home Through Lighting Fixtures
Share This Story, Choose Your Platform!