If you do a lot of DIY or love to create, then it's wise to keep a tube of super glue on hand. It has a range of uses, and there are different types of super glue you can buy with different functions.
With this in mind, let's take a look at the DIY uses super glue around the home for many different projects.
Ways to Use Super Glue for Your Household Projects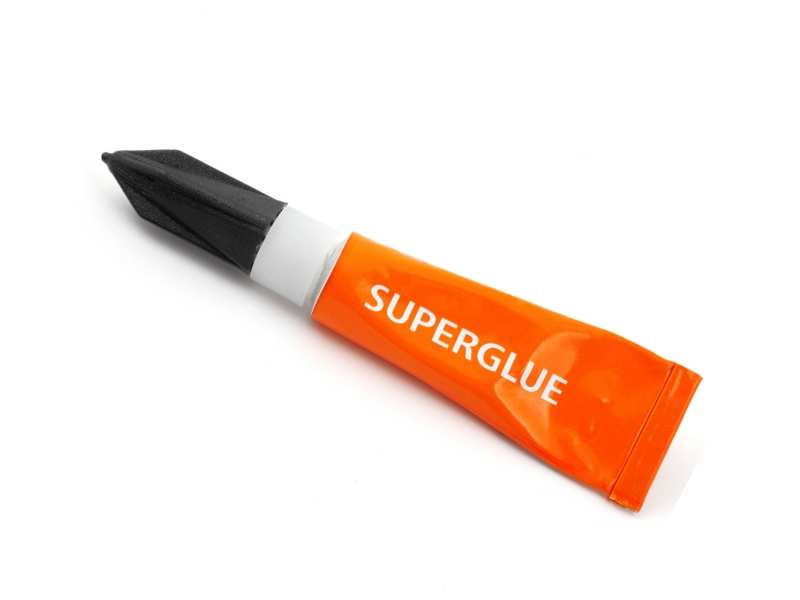 Secure Nailed Wood
Super glue is perfect when you work with wood. If you need to secure two pieces with a nail and hammer, then a dab of glue will keep the wood in place. This allows even more strength than nails alone. In fact, many carpenters use glue as well as screws and nails to make their products secure.
Smooth Out Wallpaper Bubbles
If you are decorating with wallpaper and you have an unruly bubble, use super glue to secure the wallpaper. The process involves making a slight cut in the paper with a sharp knife and then putting in a delicate dab of glue. Do it right, and the glue will go unnoticed.
Fix Cracks in Woodwork
Many carpenters use a good adhesive to fix cracks in woodwork. To get the glue into the split correctly, they use a worm blower to inject it. This ensures that the glue is shot directly into the heart of the crack. Once the glue is in place, the wood is squeezed together to secure the repair.
Bonus Tip:
Ensure you use hot water to clean out the remaining glue from the worm blower.
Fix a Leaky Hose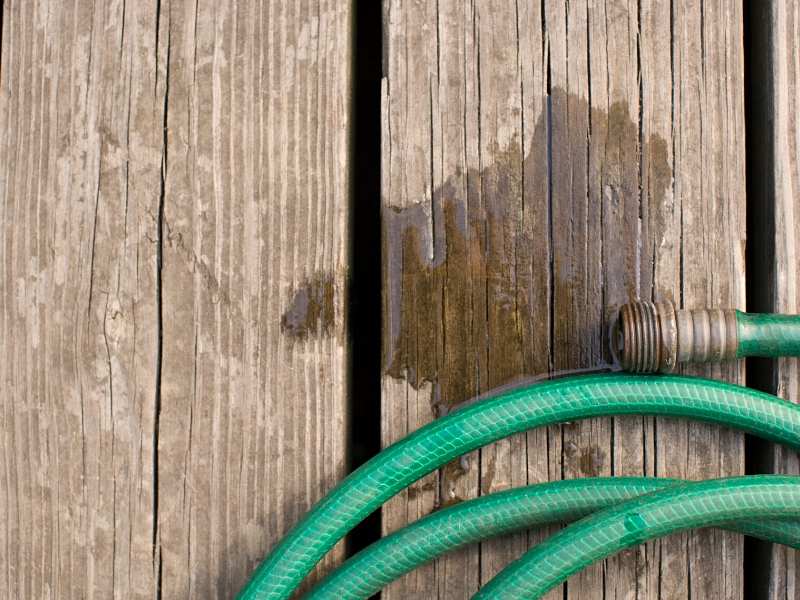 Hoses, like everything else, wear out. In fact, they are often walked on by all family members, including pets. If your hose is leaking use a good quality waterproof super glue to fix it. This saves you a considerable sum in replacing the hose.
Ropes, Chords, & Washer Lines
If you notice a rope, chord, or washing line is starting to fray, don't worry. A dab of your trust glue will stop it in its tracks from getting worse.
This prolongs the life and providing you use a good glue; you should get a few more years of use out of the item simply by applying a decent super glue.
Fix Tool Handles
From screwdrivers to rakes and brooms, good glue ensures the handle stays in place. Normally, if the handle comes off it makes the tool unusable. Good glue, however, saves the day. Given the stress tools are subject to, it is a good idea to go for a heavy-duty strong glue.
Stick Down Tiles
If you have a loose tile in the kitchen or bathroom, use super glue to secure it. A little like wallpaper, less is more, and you should use it as sparingly as possible. However, be sure to use a good waterproof glue for the bathroom or kitchen. If your shower hook or caddy is getting loose, then a good glue can be applied to secure it.
Incredibly, super glue sells over 80 million units in the USA per year. With those kinds of statistics, it must be in your arsenal of tools to repair the things around your home so be sure you have a good variety of super glue in your toolbox
Other Posts You Might Enjoy:
3 Steps to Designing the Home Office of Your Dreams
4 Steps to an Artisanal Look in Your Home or Office
3 Steps to Designing the Home Office of Your Dreams
Share This Story, Choose Your Platform!