New Orleans is a vibrant city full of culture, history, and unique architecture. No wonder so many people are looking to buy a house in the Big Easy. However, before you jump into the real estate market, there are some important questions you should ask yourself first. Here are things to consider when buying a house in New Orleans that will help ensure you make the right decision for your future.
Buying a House in New Orleans – What to Consider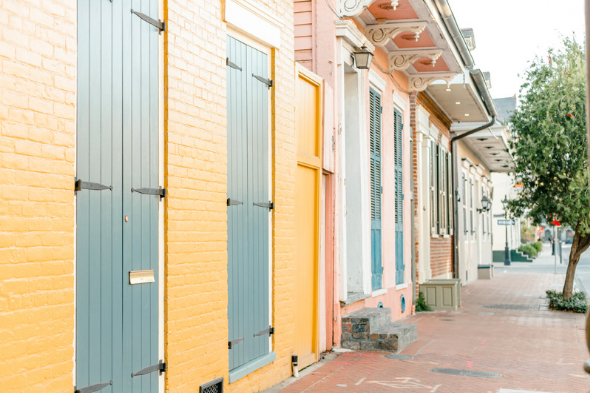 Debt-to-Income Ratio
This ratio measures how much of your monthly income is used to pay off debt, such as credit cards, student loans, and car payments. Lenders use this ratio to determine whether you're a good candidate for a mortgage loan.
Ideally, your DTI should be below 36%. Your monthly debt payments should be less than 36% of your monthly income. If your DTI is higher than this, getting approved for a mortgage may be harder, or you may be offered higher interest rates. To determine your Debt-to-Income (DTI) ratio, simply add up all of your monthly debt payments and divide that sum by your total monthly income. For instance, if you pay $1,000 monthly on debts and make $4,000 monthly, your DTI is 25%.
If your DTI exceeds 36%, you may consider paying down some of your debt before applying for a mortgage. This can help you improve your credit score and make you a more attractive borrower to lenders. You can also consider increasing your income by taking on a side job or negotiating a raise at work.
Living Expenses
Buying a house in New Orleans isn't just about the mortgage payment. It's also important to consider the cost of living in the city before making a purchase. This includes things like utilities, groceries, transportation, and entertainment. Check homes in Garden District, New Orleans, and all other districts before you decide on where to settle.
Utilities are one of the major expenses you'll need to consider when buying a house in New Orleans, including heating and cooling, garbage collection, water, and sewer services. It's also important to consider how much you'll spend on groceries, transportation, and entertainment. Groceries can take up a large portion of your budget, so it's essential to factor in how much you will spend each month. Transportation costs can add up quickly if you must make frequent trips out of town. Entertainment is essential in living in New Orleans, which means having access to many great festivals, music venues, and restaurants you'll want to take advantage of.
Job Security
Job security is an important consideration when buying a house in New Orleans. If you plan on taking out a mortgage, it's important to have a stable source of income to ensure you can make your mortgage payments on time. One factor to consider is the current job market in New Orleans. Is the job market growing or contracting? Are there many job opportunities in your field? These are important questions to ask when considering a home purchase.
It's also important to consider your job stability. Do you have a long-term contract, are you in a stable career, or are you in a field with a lot of turnovers that is vulnerable to economic downturns? In addition, it's important to consider the potential for job loss or a reduction in income. Do you have a solid emergency fund to cover your expenses if you lose your job or have a reduced income? It's important to have a financial cushion in case of unexpected events.
Emotional Status
Your and your family's emotional status should be considered when buying a house in New Orleans. It's important to ensure everyone is comfortable with the move, as this will greatly impact how well you adjust to living in the city. If those closest to you are not convinced of the merits of relocation, you must try and comprehend their hesitation. Have any potential drawbacks been overlooked? Additionally, ensure everyone agrees with your decision before making a purchase.
By considering job security, living expenses, emotional status, and other factors before making a decision, you can ensure that your home purchase is the right move for you and your family. With the right preparation, buying a house in New Orleans can be a rewarding experience that provides years of enjoyment.
Other posts you might want to consider:
5 Design Tips for Moving Into Your New Home
Share This Story, Choose Your Platform!