Houses in need of repair are a good choice with the right mortgage. Few people go for this option which makes them less competitive in the housing market. This is because a fixer-upper requires more work, time and resources than home ready houses.
Whether you are an investor or intend to occupy the house yourself, the search for mortgages for a home that needs structural repairs is difficult. Conventional mortgage providers don't like to finance substandard houses. In these cases, the seller has to make repairs or the buyer purchases the home for its current value then gets a second mortgage to finance repairs.
These are viable options, however, if the buyer nor the seller wants to do the repairs upfront, there are other mortgage options. I've listed below, three different mortgage types that loan you the money for the house and the repairs, and do it all in a single loan.
3 Ways to Purchase a House that Needs Structural Repairs
FHA 203k Loan
Federal Housing Association (FHA) is a US government-insured mortgage that is designed to help people who may not qualify for conventional home loans. Furthermore, the 203k loan holds an FHA guarantee.
The purpose of the 203k loan is to provide a single mortgage loan that caters for acquisition, repairs, and improvements. The total amount of the loan is calculated as per the projected value of the house after repairs.
The following types of homes qualify for 203k;
1 – 4-unit homes, as long as the owner lives in one of the units
Homes built after 15th June 1976 and have not been moved from their original place
FHA approved homes
To qualify for this loan, you need to have a minimum credit score of 580 and be able to make a down payment 3.5%.
• FHA 203k Loan Resources
Not every lender qualifies to give this specific loan. The Department of Housing and Urban Development (HUD) maintains a database of approved 203K loan lenders. The list is up-to-date with lenders who currently offer rehab loans.
There are discouraging stories about the 203K loan. FHA loan experts say this is because many buyers do not work with qualified rehab loan lenders.
To ensure the 203K loan is sufficient, licensed consultants and contractors are hired to do the work. The consultant is required to approve the plans and repairs before any payment is made. This protects both the buyer and the lender.
Fannie Mae – HomeStyle Renovation Loan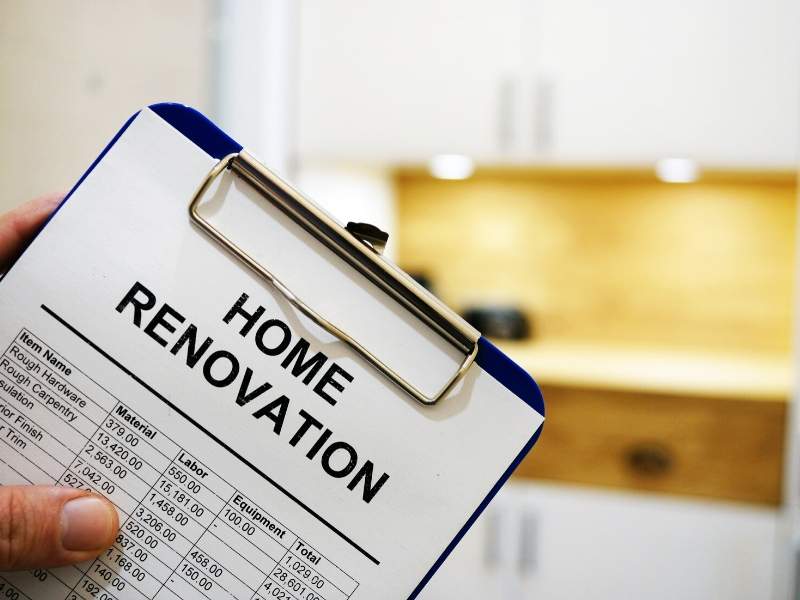 If FHA does not work for you, consider borrowing from HomeStyle Renovation. Financed by Fannie Mae, HomeStyle Renovation loan gives a single closing mortgage which combines purchase and rehab in one loan.
This makes a perfect choice as opposed to the purchase of a structurally faulty house in its current value and then take out a second loan to fund the repairs.
HomeStyle Renovations loan finances up to 75% of the home`s appraisal value once the renovations are complete. The loan amount includes the cost of purchase and upgrade, which means the buyer makes one monthly payment.
• How It Works
This renovation loan is available to owner-occupied homes and small buy and holds investors. It is offered through a list of approved lenders that can be searched via nation21loans.
It has a flexibility that helps transform a substandard house into a perfect home. For example, you can update older homes, design home improvements or construct additional spaces like the basement.
The lender allows upfront withdrawers. This helps to pay contractors and ensure renovations start as soon as possible, minimizing out-pocket expenses.
If you think the HomeStyle Renovation loan will work for you, get in touch with a lender today to see if you qualify for it.
USDA Mortgage Loan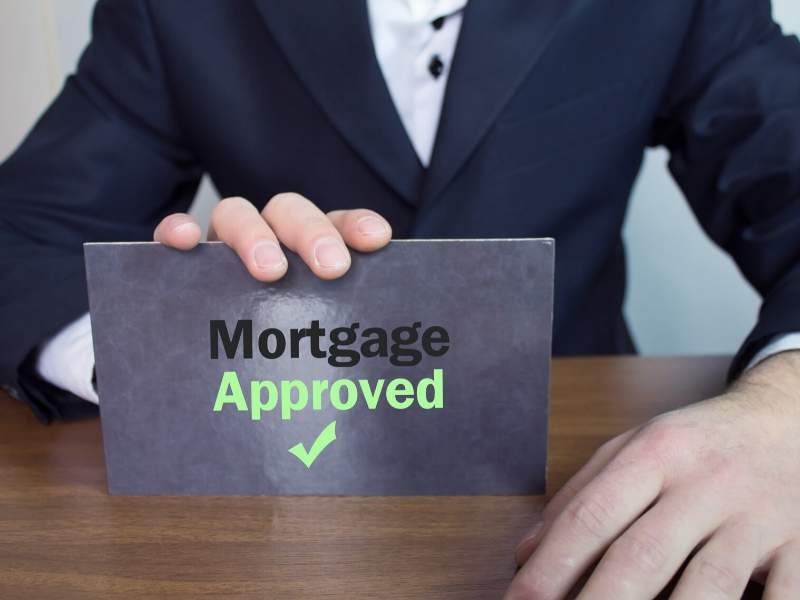 The US Department of Agriculture provides a home loan for low-income earners from rural areas. The purpose is to help them actualize the American dream of owning a home.
The USDA mortgage loan allows structural repairs under its home improvement loan and grants. In January 2018, USDA updated its guidelines on home repairs and escrow agreements.
The repairs include but not limited to flooring, roofing, plumbing, air conditioning or any other type of repair that does not affect the liveability or safety of the home.
For USDA, repair costs should not exceed 10% of the proposed loan amount. At closing, repair money transfers from the loan into an escrow account. The requirement is that repairs are complete 30 days after closing and a contractor invoice is required for payment. This ensures that you have access to repair money when you need it.
What makes USDA Mortgage an excellent fit? 100% financing, zero down payment requirement and a low-interest rate of 5.62%. Perhaps this is the reason why in 2017, USDA helped 127,000 families buy and upgrade their homes.
• Who is Eligible?
This depends on the condition of a property, location and income level. Rural locations are always eligible, but they must fall in areas classified by the Department of Agriculture as 'rural'.
USDA provides an eligibility map that helps buyers determine if they qualify. However, the completeness of rural loan information in the eligibility map is not a guarantee. Rather, buyers must talk to a USDA lender once they are ready.
• Evaluation of Repairs
Regardless of which lender you settle for, each has guidelines to assess the extent of structural damage in each property. For example, FHA provides strict guidelines to evaluate the condition of a house before mortgage approval.
Other government-sponsored loans like USDA will require FHA guidelines, others more or less. The smart thing to do is to consult an experienced inspector to carry out an extensive assessment. This ensures all repairs and home improvement costs are part of the total loan amount.
Conclusion
There are fewer institutions that give a mortgage loan on a house that needs structural repairs. But do not let this fact discourage you. It is possible to buy a not-so-perfect house and turn it into a beautiful home through a single loan.
It is advisable to engage a qualified and experienced lender, consultant, and contractor. Should you decide to use a broker, settle for one who understands the meaning of restoring value to a broken home. This might seem like a tedious process but it will go a long in achieving your goal.
Images Courtesy of Canva.
Other Posts You Might Enjoy:
3 Steps to Choose the Right Home Loan for You
Home Buyer Money Pits; How to Avoid Them
5 Benefits of Home and Content Insurance
3 Things You Don't Need to Do for "We Buy Any Home" Cash Buyers
Share This Story, Choose Your Platform!