The 4th of July delicious treats is something we all look forward to every year. This exciting yearly celebration is never complete without the colorful, all American smorgasbord of food. Add the red, white, and blue decor to excite even the most discerning guests.
Whether it's in your backyard or a gathering in a public park with waterworks and playgrounds for the children, Americans love to come together on this day to celebrate their long-lasting independence and freedom with lots of good food with decor for the occasion.
There are so many 4th of July delicious treats that Americans like to include in their celebration, but here are a few of the favorites.
4th of July Delicious Treats
•
• 
• 
Hamburgers 
• 
• 
•
Set up the barbeque for grilled foods for this holiday celebration. Whether you have a poolside or a lawn party, sumptuous hamburgers right off the grill make everyone's mouth water with anticipation. Step up your game with brioche buns and don't forget the fresh red onion slices, beefsteak tomato slices, cheese of your choice, and fresh green loose-leaf lettuce.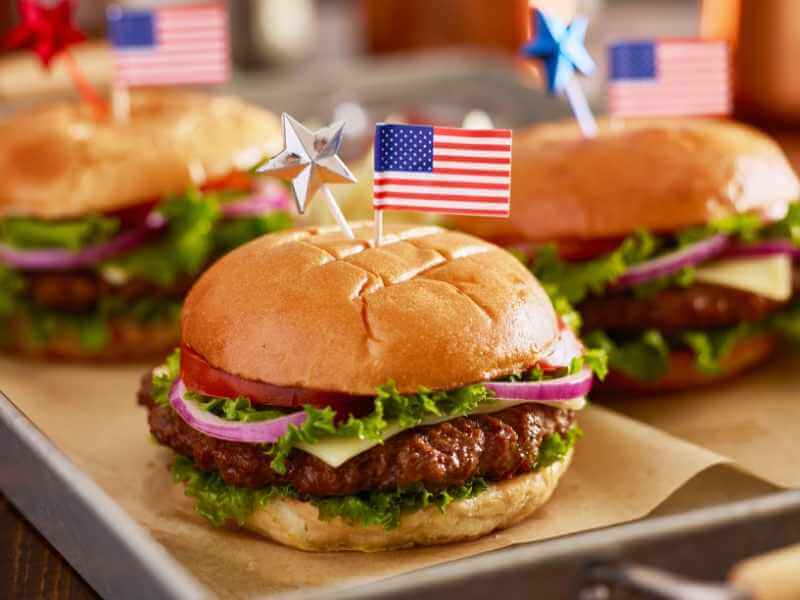 •
• 
• 
Blueberries
• 
• 
•
Packed with a powerhouse of nutrients, the delicious and sweet blueberry makes the perfect fruit cocktail for 4th of July delicious treats. Pair them up with red watermelon slices and you've got a super-healthy alternative for everyone in your party.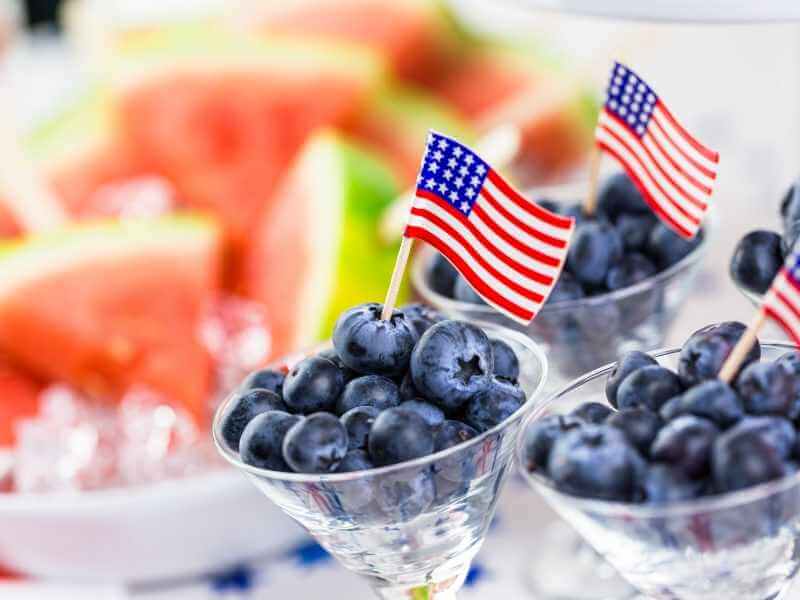 •
• 
• 
3 Berry Layered Cake
• 
• 
•
What a sweet and colorful delight is this 3-layer cake. First, it's layered lusciously with whipped cream and strawberry compote. Then, it's decoratively topped with fresh blueberries, strawberries, and amazing large blackberries. Remember to keep your 4th of July delicious treats packed with nutrients by using locally grown fruit whenever possible!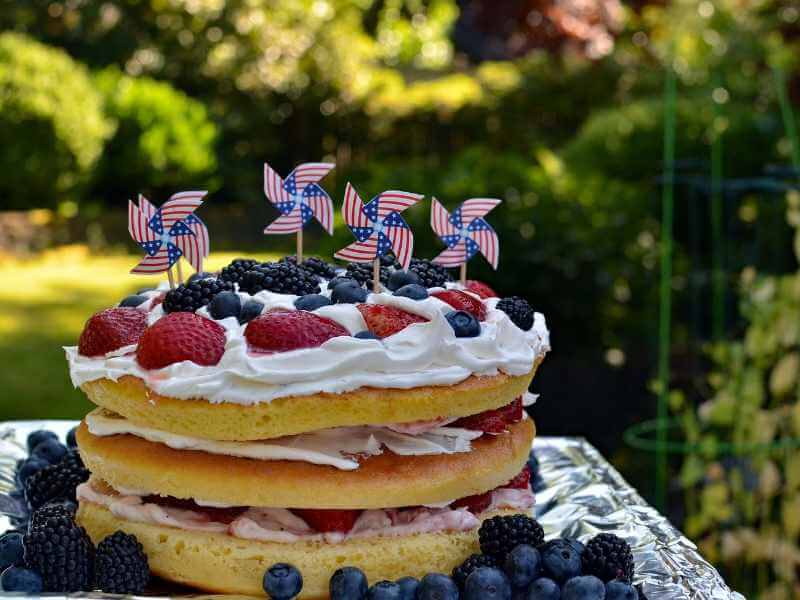 •
• 
• 
Gelatin Parfait
• 
• 
•
We all grew up with those little boxes of Jello in our cupboards that our mothers would turn into sweet desserts and salads. In our culture, Jello has become as common a phrase for gelatin as Kleenex has for tissue paper. But, the great thing is, it's easy-peasy to create a light gelatin dessert, layered to perfection for this day of celebration (and many others)!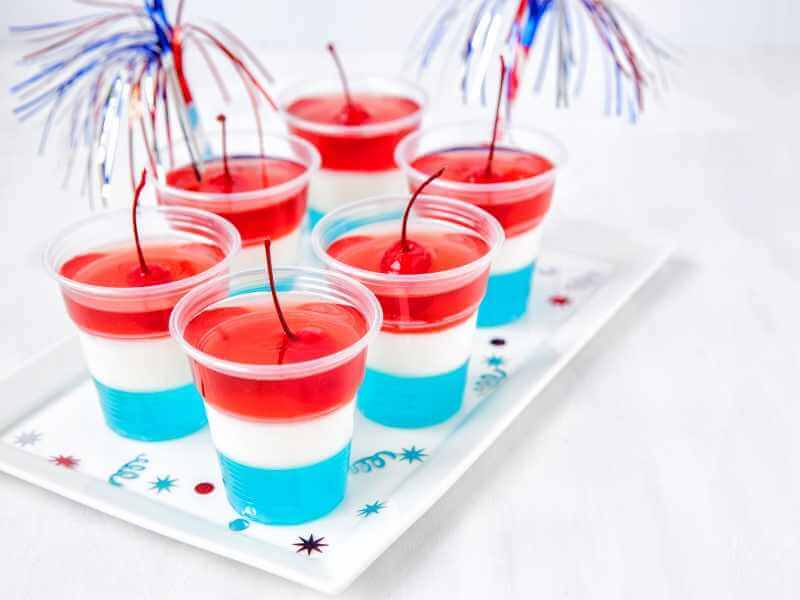 We'd love to know what you serve for 4th of July delicious treats to your family and guests, so let us know in the comments below. We've also included other summer time decor ideas and inspirations below for your continued enjoyment and information. Happy 4th of July to you and yours!
All images are courtesy of Canva.
Other Posts You Might Enjoy:
Your Summer Brunch; 3 Steps to Spectacular
Backyard Entertainment Ideas for Summer
4 Tips to Create the Perfect Summer Entertainment Garden
Share This Story, Choose Your Platform!