Interior designs with summer white have always been refreshing and cheerful. With the earth transitioning into a warming trend unlike any since the middle ages, perhaps it's time for homeowners, even in the northern climates, to consider summer color schemes that lessen the effect of degrees of higher temperatures during the summer months.
Most people think that white reflects heat which suits the purpose for the sake of conversation. But, technically speaking, what scientists tell us is it simply doesn't absorb and retain as much heat. A simple explanation of this is that as you add more color to white, it absorbs more until you reach the other end of the spectrum with solid back which absorbs and retains the most heat.
4 Summer White Designs for the Interior of Your Home
Bright White and Stainless Steel • Kitchen
Nothing is more inviting than a bright white kitchen with stainless steel accessories and appliances with subtle pops of earthy green. Do you know that in the 20th century it was thought that a clean white surface repelled germs? They were actually partially correct in that a smooth, nonporous surface makes it difficult for germs to survive. Never-the-less, white kitchens still bring up feelings of safety and comfort for most people. Moreover, earthy pops of any color in the spectrum blends beautifully with white.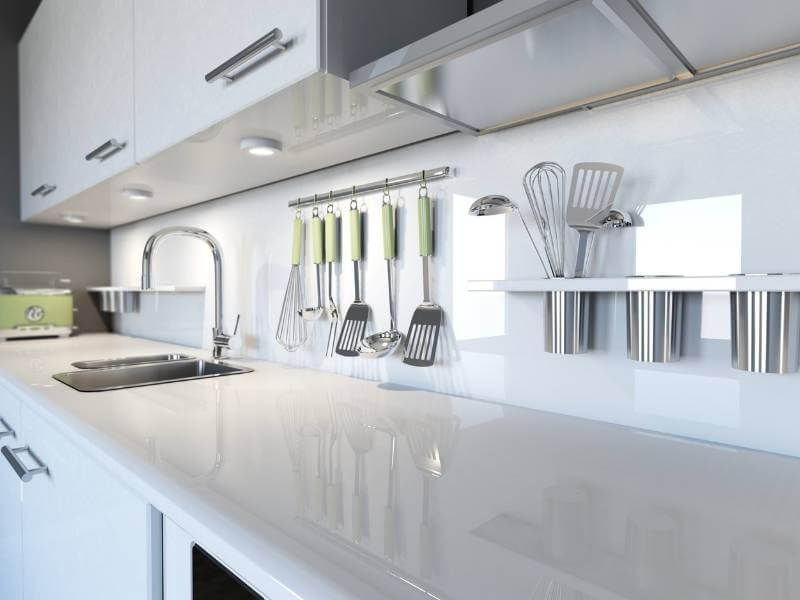 Silvery White Walls with a Touch of Gainsboro • Living Room
For a peaceful living room with modern transitional design, consider this example with silvery white walls with gainsboro white sofa and ottoman. The pops of color in this setting include the three green window plants for a classic touch along with the black and white patterns of the radiators that carry over to the cushions and area rug. Additionally, the Biscayne oak in the herringbone pattern flooring and furniture add a subtle earthy texture to the entire room.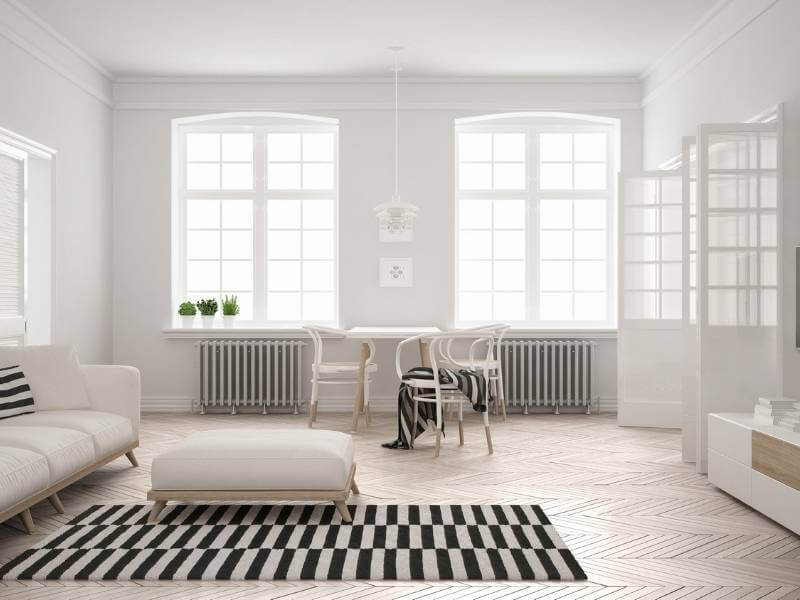 White Tiles with Black and Light Green Touches • Bathroom
The brick white tile for the walls, the cheerful black and white pattern in the flooring, and the early 20th-century black wrought iron sewing machine base under the sink bring a touch of nostalgia from eras past to this modern bathroom. This theme carries over into the black frame of the circular mirror that reflects the natural lighting throughout this room. Additionally, the subtle pops of light, light green in the accessories is so refreshing.
All White with Brilliant Pops of Colorful Food • Tablescape
One way to put your delicious salads and other summer foods front and center is with an ultra-white tablescape. The very freshest vegetables in summer time are everyone's culinary and healthy delight. Moreover, nothing makes them look more palatable than a white plate on a white table. In this tablescape, presentation wins the day.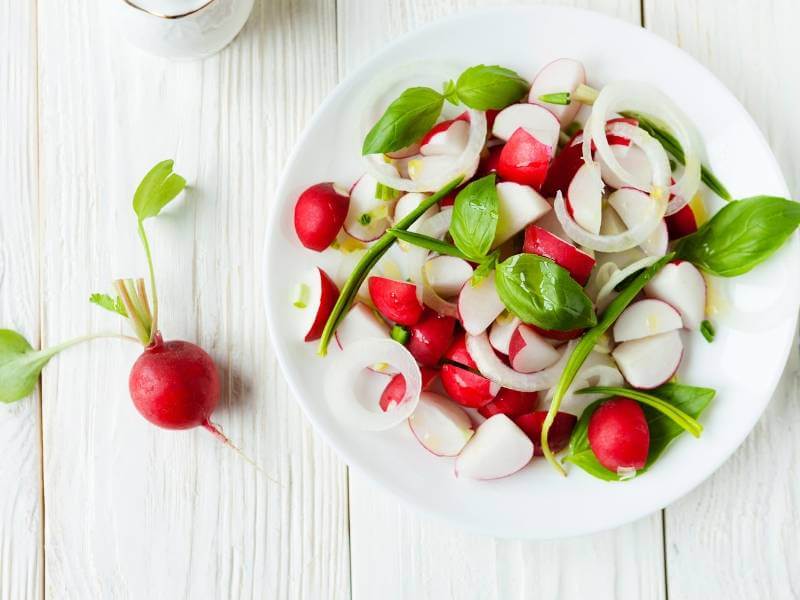 It is our wish that you gain some bright summer white ideas from this article. To help you with other summer design inspirations, we added links below for your further enjoyment. Also, be sure to leave comments about how you design with summer white in your home!
Other Posts You Might Enjoy:
6 Ways to Keep Your House Cool This Summer
4 Tips to Create the Perfect Summer Entertainment Garden
7 Essential Summer Flowers for Breathtaking Beauty
Share This Story, Choose Your Platform!