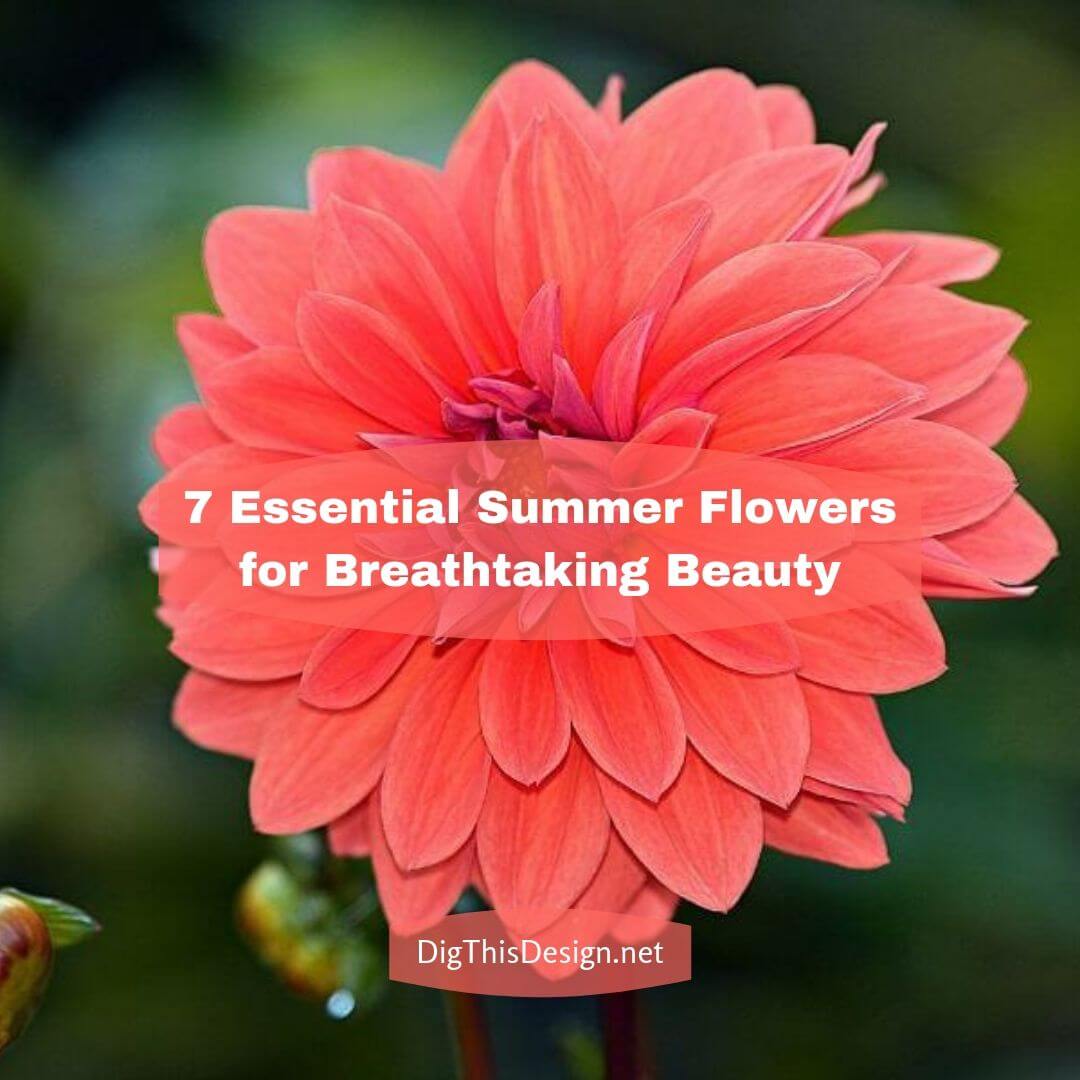 Summer flowers are possibly the most enchanting part of the warm summer months. The enchantment comes from their bright colors and the wide variety of flowers you can plant in your garden. Sometimes, simply stopping to look at them, or smell them is all it takes to brighten a dowdy day. I've curated some common varieties that you will find in gardens across the world and hopefully, you will get some good ideas for your own summer flower beds.
7 Summer Flowers You Will Love
Magnificent Dahlias
You will often find this flower winning the blue ribbon in state fairs and other flower competitions. Amazingly, these flowers have a huge number of solid, variated, and tipped varieties from which to select. So, if you have a color scheme in mind for your summer flowers landscape, you will be sure to find a color that suits you. Dahlias are a larger flower so they are great for arrangements for your home decor.
Golden Marigolds
Marigolds are small to medium size and come in many shades of gold from bright orange to bright yellow to deep dark red. A favorite of many, this plant is hardy and easy to grow. What's more, the pungent scent of the marigold (not for bouquets) repels pests! So, plant them beneath and around your tomatoes, bell peppers, and carrots for pest-free vegetables all summer long.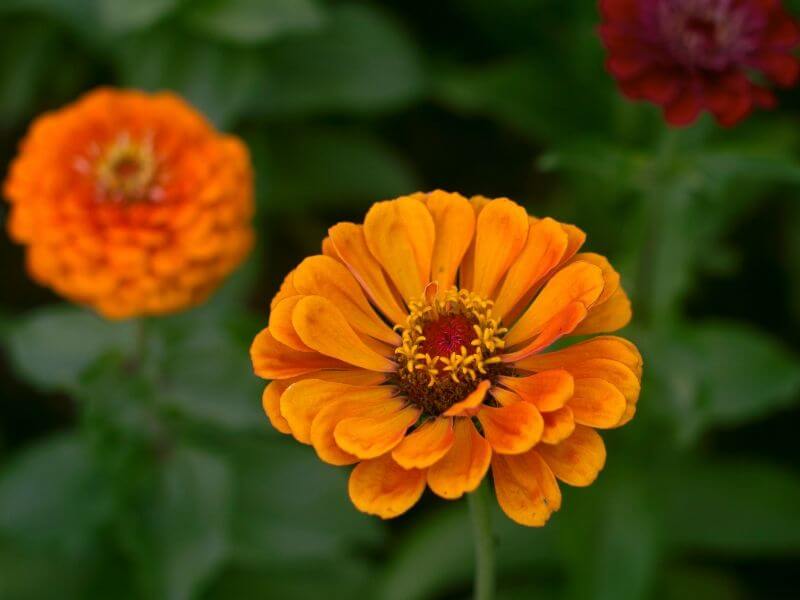 Delicate Petunias
Do you know that the Petunia originated in South America? These flowers have two groups, Grandiflora and Multiflora Petunias. For Petunia success, plant the larger variety in containers or hanging baskets because they are susceptible to rain damage. However, the smaller Petunias are less likely to survive rain and sprinklers. To help them thrive, try to water them when there is no direct sunlight on them. If you can, plant them in shaded areas such as a side of your house that gets less direct sunlight.

Sparkling Alliums
Have you ever seen an Allium flower after summer rains? Amazingly, with the drops still on the flowers, they absolutely sparkle. They are such a nice touch in a garden meant for weddings or photographs. These hardy plants grow on a tall stalk with the flowers bursting like fireworks at the top. Another interesting fact is that they are actually in the same family as onion and garlic. Additionally, they starting blooming in late Spring and last throughout the Summer.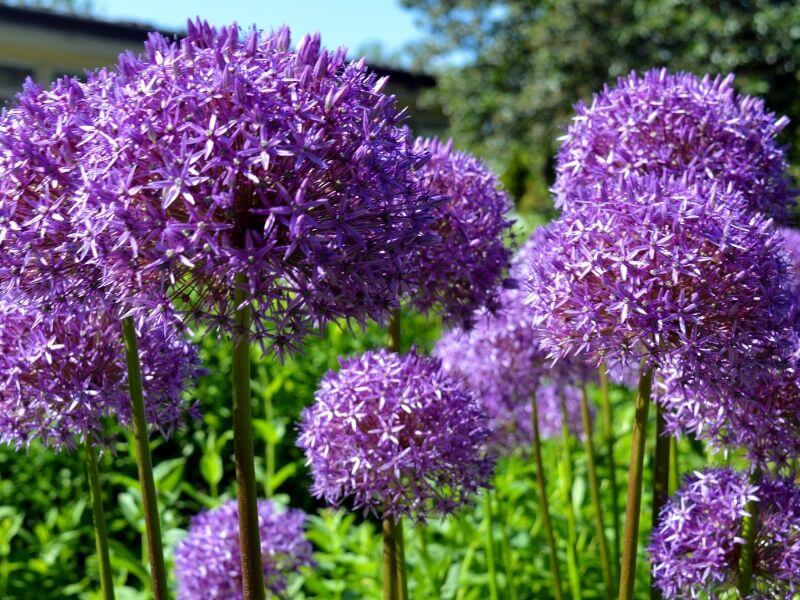 Peaceful Peach Roses
This rose is in a class of its own with its amazing color and flawless elegance. Also, as with many colors of roses, this color of rose has its own meaning. Interestingly, peach symbolizes peace, appreciation, gratitude, and sincerity. That makes them perfect for gifts and decor in your home.

Pink Carnations
Pink Carnations are the most popular flowers for Valentine's Day. They bloom from late Spring all the way through mid-autumn with every bloom lasting up to two weeks. You will find these flowers in white pink, purple, red, orange, and yellow among other colors as well. But please note, these flowers need a lot of sunlight so place your plants accordingly.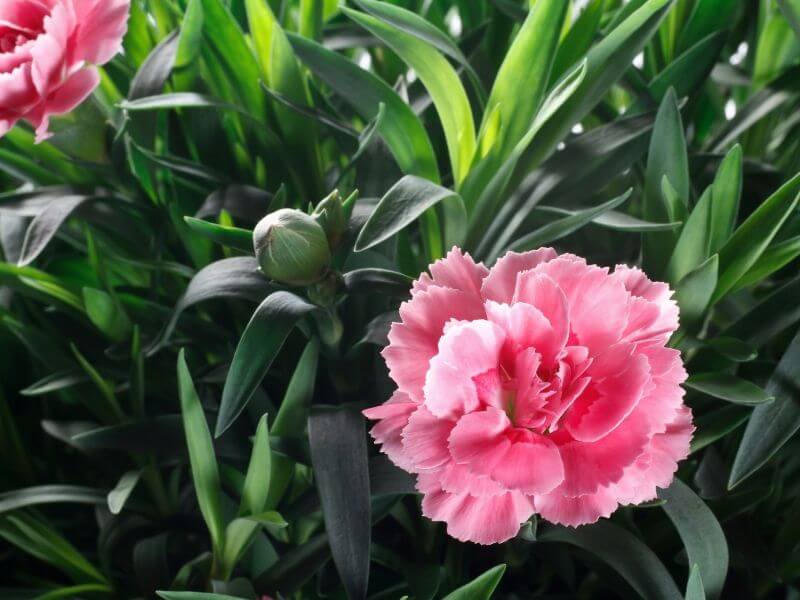 Gloriosa Daisy Black-eyed Susans
The Black-Eyed Susan is actually a weed that hails from the Mid-western United States prairie. So, you will find this hardy flower not only in gardens but also along river beds growing wildly. Normally found in yellow, they also grow in gold, orange, russet, and mahogany. This flower definitely needs bright sunlight and will grow without regular watering but they thrive with consistent care. As with many flowers, a simple cutting encourages more blooms.

Grow Your Garden Well
In addition to a relaxing past-time or hobby, growing flowers also bring high spirits and often seem to mesmerize the viewer. Flower-power is not just a cliche from the sixties – they really do have positive effects on all living beings. Moreover, you will find no better way of bonding with other family members than getting your hands in the dirt, planting your flowers, and then, watching them grow.
All Images Courtesy of Canva
Other Posts You Might Enjoy:
Easy Steps to Grow Wildflowers in your Home Garden
Outdoor Dining Tablescapes and Centerpieces for Summertime
Your Summer Brunch; 3 Steps to Spectacular
Sunroom Design for All Seasons Enjoyment
https://digthisdesign.net/wp-content/uploads/2019/06/7-Essential-Summer-Flowers-for-Breathtaking-Beauty-1.jpg
1080
1080
Susan Daniels
http://development.digthisdesign.net/wp-content/uploads/2016/11/OLD_DigThisDesign_logo.jpg
Susan Daniels
2019-06-17 01:00:57
2019-08-16 11:46:25
7 Essential Summer Flowers for Breathtaking Beauty