When you think of scents for Valentine's Day, rose, chocolate and vanilla are probably the first to come to mind.
But, what about amber? This sensual spice is a little more mature than the sugar-coated or flowery scents we normally think of for Valentine's Day.
Amber for a Romantic & Aromatic Valentine's Day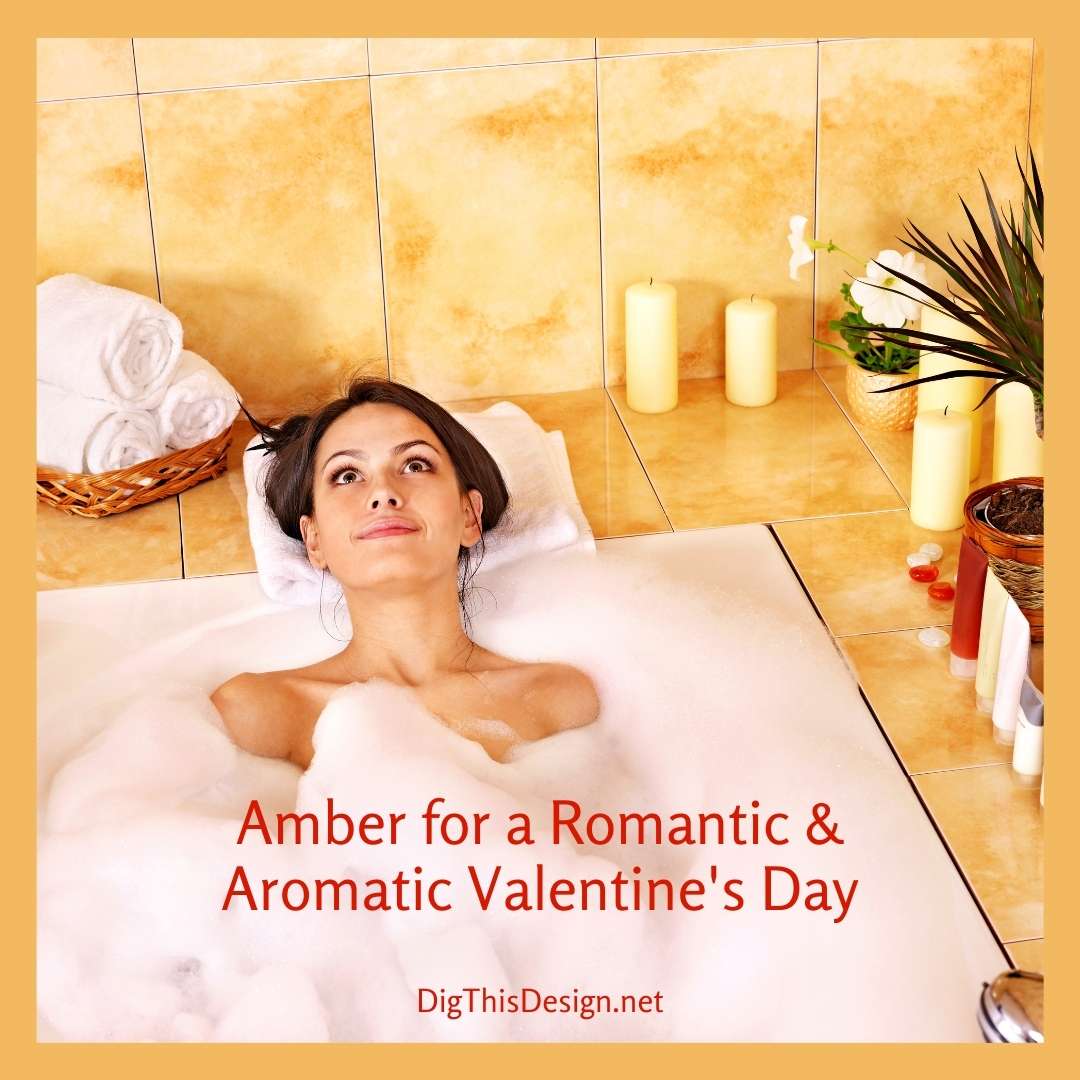 Amber Oil and Wicks
Spice up your love life with amber scents in the bedroom.
Easily add spice to the bedroom with the wicks you see on the nightstand from AirCraft Infused ScentSticks.
Amber Candles
Fill old jars or clear vases with amber scented candles. Look at this beautiful arrangement of candles:
An Amber Bubble Bath
Fill up the tub and soak in amber scented bath salts or bubble bath.
Amber Tea
Brew the aroma of amber in a cup of tea. Share a fragrant cup of black tea infused with amber crystals with your Valentine.
We hope you have a fun time trying something new this Valentine's Day by spicing it up with Amber!
Images Courtesy of Canva.
Share This Story, Choose Your Platform!