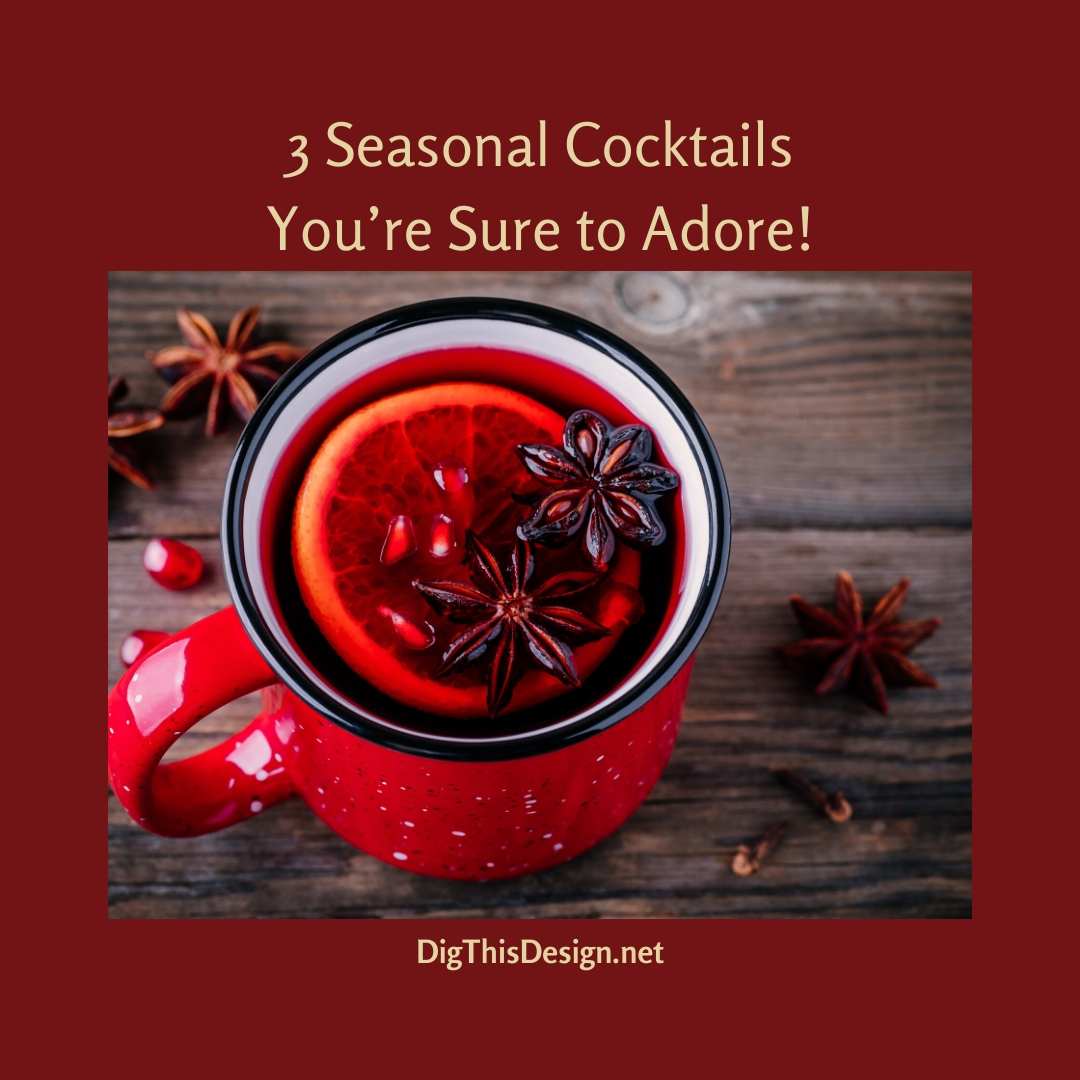 Whether you're looking for a way to spice up the holiday season or just taste the good life, there's nothing quite as delicious as homemade seasonal cocktails. Fancy, festive, and altogether fresh, these full-flavored favorites are sure to brighten up your holiday season and up the cheer all around.
3 Seasonal Cocktails You're Sure to Adore!
Fireball Hot Toddies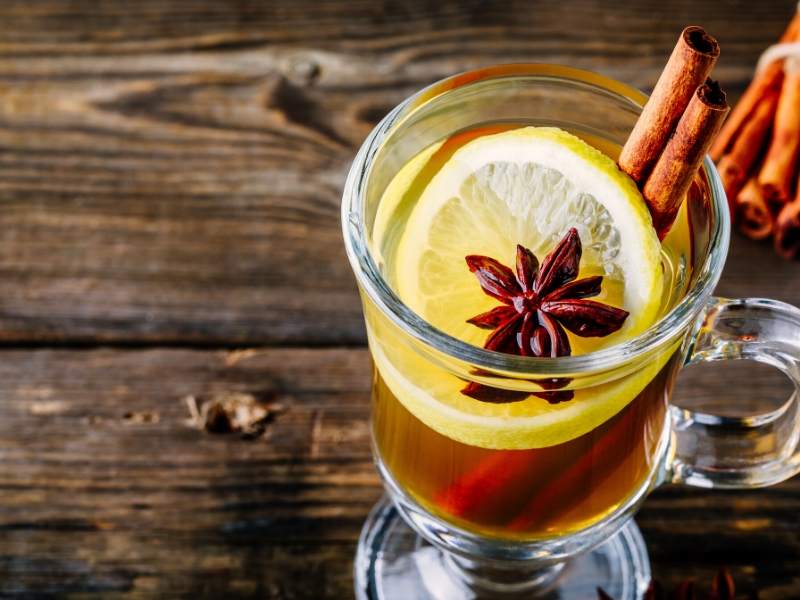 (recipe from Delish)
This spicy-sweet drink combines the cinnamon flavor of Fireball with the delicious warmth of caramel and honey. Overflowing with zest, it's sure to cure those winter blues. You'll need:
2 cups of boiling water
¼ cup of warm caramel
2 tbsp of honey
Juice of ½ a lemon
¼ cup of Fireball
2 cinnamon sticks
2-star anise
While you boil the water, dip your glass rims in the warm caramel. Add your honey and fresh-squeezed lemon juice to each glass, and pour the fireball and boiling water over the top. Stir until the honey has dissolved, and top with your star anise.
Hot Buttered Rum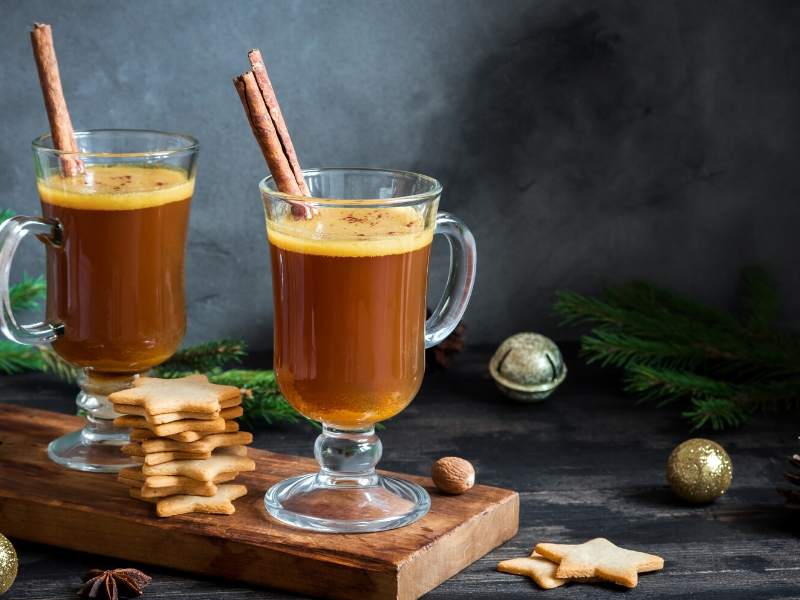 Beautifully balanced and deliciously savory, this seasonal cocktail is a twist on the old classic. Warming you from the inside out, it's a top-notch addition to any holiday gathering. You'll need:
2 cups of water
½ stick of unsalted butter
¼ cup of packed dark brown sugar
1 tsp of cinnamon
½ tsp of grated nutmeg
1/8 tsp salt
¼ tsp ground cloves
2/3 cup of dark rum.
Bring the water, butter, brown sugar, cinnamon, nutmeg, cloves and salt to a rolling boil over moderately high heat. Reduce the heat, then simmer, occasionally stirring for 10 minutes. Remove from heat and serve piping hot with a stick of cinnamon for good measure.
Apple Cider Sangria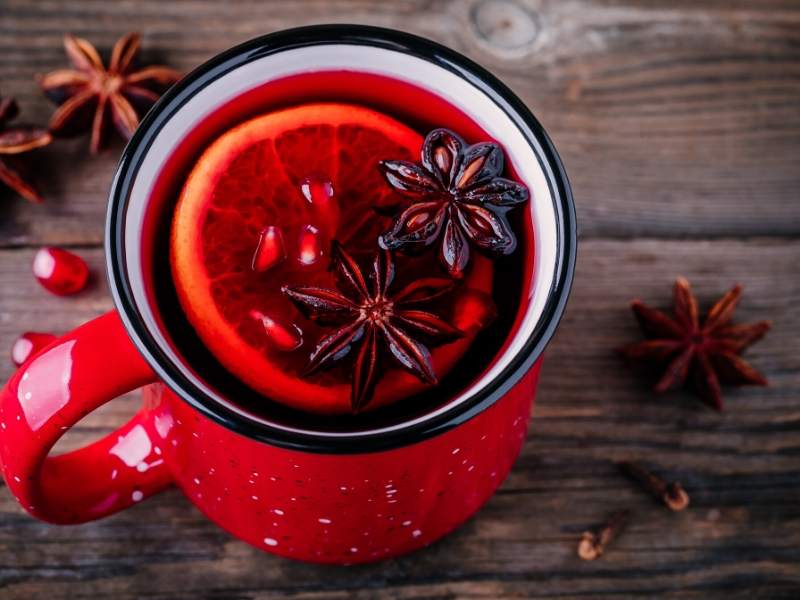 Perfectly transitioning from summer to fall, this seasonally-inspired cocktail kicks off the season with just the right punch of flavors (pun intended). Serve it up in a pitcher for the perfect accouterment for your holiday dinner. You'll need:
2 apples – peeled, cored and sliced thin
½ cup cognac
2 cups fresh apple cider
750 mL bottle of dry sparkling wine
¼ cup pomegranate seeds
Put your sliced apples in the pitcher while saving about a ½ cup for garnish. Then, mix your cognac, apple cider, and dry wine. Stir thoroughly and fill your pitcher with ice to keep chilled. Fill your glasses, then top with your extra sliced apples and pomegranate seeds for the perfect garnish.
The Perfect Seasonal Cocktails for Any Event
The ideas for seasonal cocktails are endless, and the flavors of the season know no bounds. And, as I'm sure you'll all agree, no celebration is complete without a signature cocktail, so why not step up your game this holiday season? Now that idea is merry – and bright!
Images Courtesy of Canva.
Other posts you might enjoy:
Labor Day Cocktails that Refresh
Do I Brine the Turkey or Not? Try Joe's Recipe and You Be the Judge!
For Fall Decorating Consider All the Senses
https://digthisdesign.net/wp-content/uploads/2017/11/Seasonal-Cocktails-for-Every-Occasion.jpg
1080
1080
Melissa Moore
http://development.digthisdesign.net/wp-content/uploads/2016/11/OLD_DigThisDesign_logo.jpg
Melissa Moore
2017-11-15 01:00:36
2021-01-16 12:40:13
Seasonal Cocktails for Every Occasion