Whether you're building a new home or just having a new heating system installed, some things are just common sense. Most builders and homeowners know that whatever system is installed should be energy-efficient, with output that's suitable to the size of the house and climate. But, should geography determine the type of heating system and fuel source?
Which Heating Systems is Right for Your Home?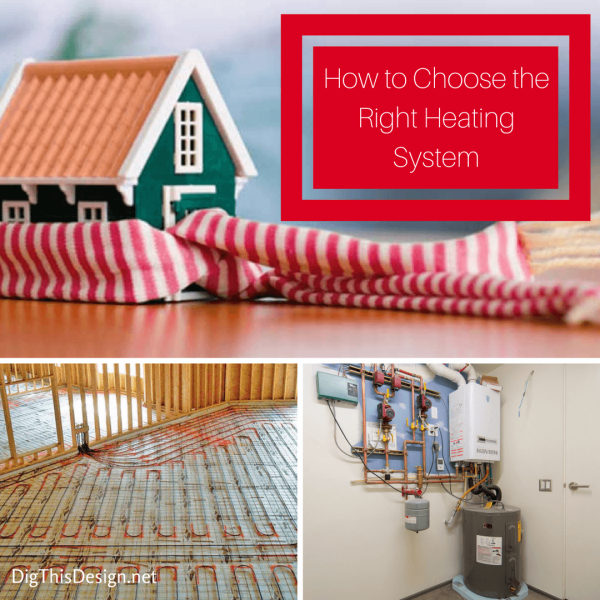 2 Types of Heating System
Outside of fuel source, there are two basic types of home heating system, heat pumps, and furnaces. A heat pump uses a reverse heating system that uses electricity as its source to heat and transfer air from outside to inside your home. Although it is more energy-efficient than a furnace or boiler, the efficiency in relation to energy output and heating power doesn't translate to capability when it comes to cold climate indoor heating.
That's because heat pumps use air from outside of the home to transfer heat inside. They only work well for home heating in places where the temperature remains above freezing most of the time. That's not to say that they won't work in a home in Michigan as opposed to a home in Texas. It's just that the amount of electricity needed to convert air to heat makes them far more expensive in cold climates, and less efficient to run.
Why a Works Better in Colder Climates
Because furnaces manufacture hot air rather than converting air from outside to heated air, they're able to heat homes better and maintain a more comfortable indoor temperature regardless of the temperature outside. How much a furnace costs to run depends on the type of fuel and the availability of your area. Furnaces typically use natural gas or oil. Natural gas tends to be less costly and is a clean-burning fuel source, but it isn't available in every area. Fuel oil, on the other hand, is widely available, but the cost of fuel can fluctuate widely.
Determining the Efficiency of Your Heating System
The efficiency of your heater depends on a measurement called the Annual Fuel Utilization Efficiency (AFUE). The AFUE number determines the ratio of useful heat versus wasted heat for your type of furnace. The higher the AFUE percentage, the more efficiently your furnace will heat your home. For example, an AFUE number of 60% means that a little over half of the output of your furnace will heat your home, and 40% of it is lost through your exhaust system.
Oil burners have an AFUE range of 60% for models made before 1970 to 89% for modern furnaces. Central or baseboard-conducted electric heaters have an AFUE of 100%, and natural gas has an AFUE of 55 – 97%, depending on whether they are conventional, mid-efficiency or condensing, in that order. As with any type of home system, the cost is a determining factor. Your HVAC technician can provide information for a cost/benefit analysis for each type of heating system in relation to the availability and cost of fuel sources in your area.
Unless you live in a tropical zone that rarely gets below 50 degrees, a furnace is still a more effective way to heat your home. There are also hybrid models that utilize a heat pump model for primary heating but have an electrical heating strip installed to produce direct heat when the temperature dips below freezing. Whichever model you choose for your home, choose a reliable company for your furnace repair Conroe TX.
Images Courtesy of Canva.
Heating Bills, How to Lower Your Costs
Furnace Repair: Tips for Hiring the Pros
Electrical Projects: 3 Reasons to Skip the DIY
Share This Story, Choose Your Platform!