If you want to be warmer and cozier than ever this winter, there are some pretty simple changes you can make to your home to ensure your properties snugness for the approaching winter season. The following are some changes you can make now to your home for a comfortable cozier winter.
7 Suggestions for a Cozier Home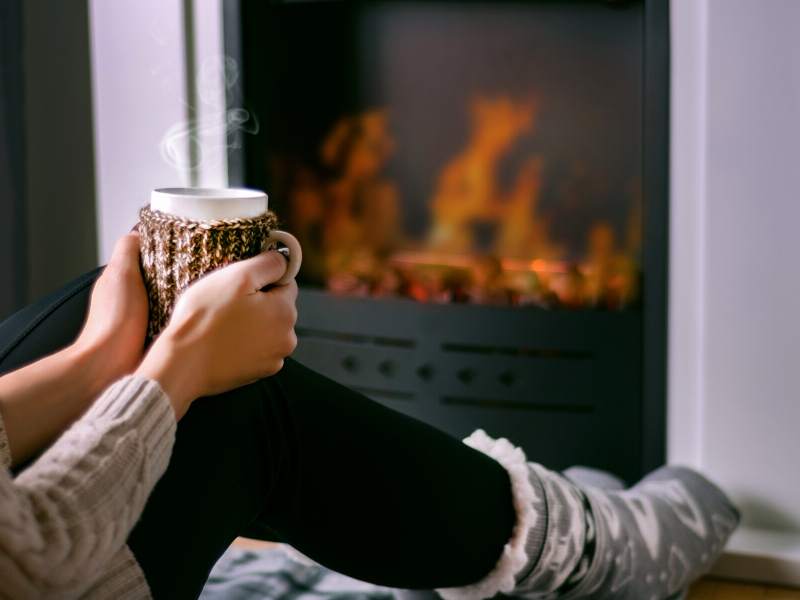 Invest in a New Furnace
You know when it's time to get a new furnace because you've spent previous winters in your home shivering, shuddering and wearing everything in your wardrobe at once in a bid to keep warm. We all know this is a big-ticket item, but you don't want to be caught in the cold winter months without heat even for a little bit.
Prior to winter, you should have your furnace inspected by a professional to make sure this doesn't happen. If you find that it's time for a new one then It's so important you do your homework first. Check out these Gas Furnace Reviews to see which furnace would best suit you. It might be expensive, but if it ensures your warmth not only this winter but for many more winters to come, it'll be totally worth it.
Invest in a Draft Stopper
One thing that can make the coziest home feel a bit more chilly than we would like are drafts coming in through gaps under doors and around windows. A simple solution to this problem is a door draft stopper. Not only do these increase the coziness, but as you can see by looking at the best Draft Door Stoppers on Etsy, they're also pretty cute too. Place them anywhere you feel a draft for cozier home and more comfortable winter.
Install Weatherstripping
Weatherstripping doors and operable windows along with any other movable building components is a must to ensure a cozier home this winter. The big plus with this is it will reduce your monthly utility bills resulting in nice yearly savings. Not sure who to go to for this? The <<GetAssist>> app is a great way to find a local contractor who can help you with big projects like weatherstripping installation.
Cover the Floors
If you have hardwood floors in your home, buying thick area rugs placed throughout your home will increase the coziness factor. Another benefit is it will add texture and depth to your room design. You will be amazed at how it improves the warmth in your home.
Underfloor Heating
The best way to heat your home is with underfloor heating. They are more efficient than conventional radiators as the heat is balanced throughout the home. The initial expense is more than radiator systems, but underfloor heating will add to the overall value of the property.
A Wood Burning Stove
There is nothing, and I mean nothing, cozier than gathering around a wood-burning stove with a cup of hot chocolate and goods friends and family to keep you company, in the dead of winter. Treat yourself to this experience by installing your very own wood-burning stove. Besides creating a cozier home environment it is a decorative focal point.
Add Candle Power
Don't ever underestimate the power of a candle. What I am really talking about is creating a warm glow giving the room a warm cozy atmosphere. Another positive thing candles can do for your home in winter is to offer a little aromatherapy. Scented candles like pine and cinnamon are a nice touch.
Winter is coming and it is important to do all of your home improvements ahead of the cooler months so you can be comfortable and have a cozier home this winter.
Images Courtesy of Canva.
Other posts you might enjoy:
Winter Time Maintenance Must-Do List
Home Improvement Tips to Safeguard Your Home This Winter
Winter Home Improvements: 5 Easy Tips
Share This Story, Choose Your Platform!