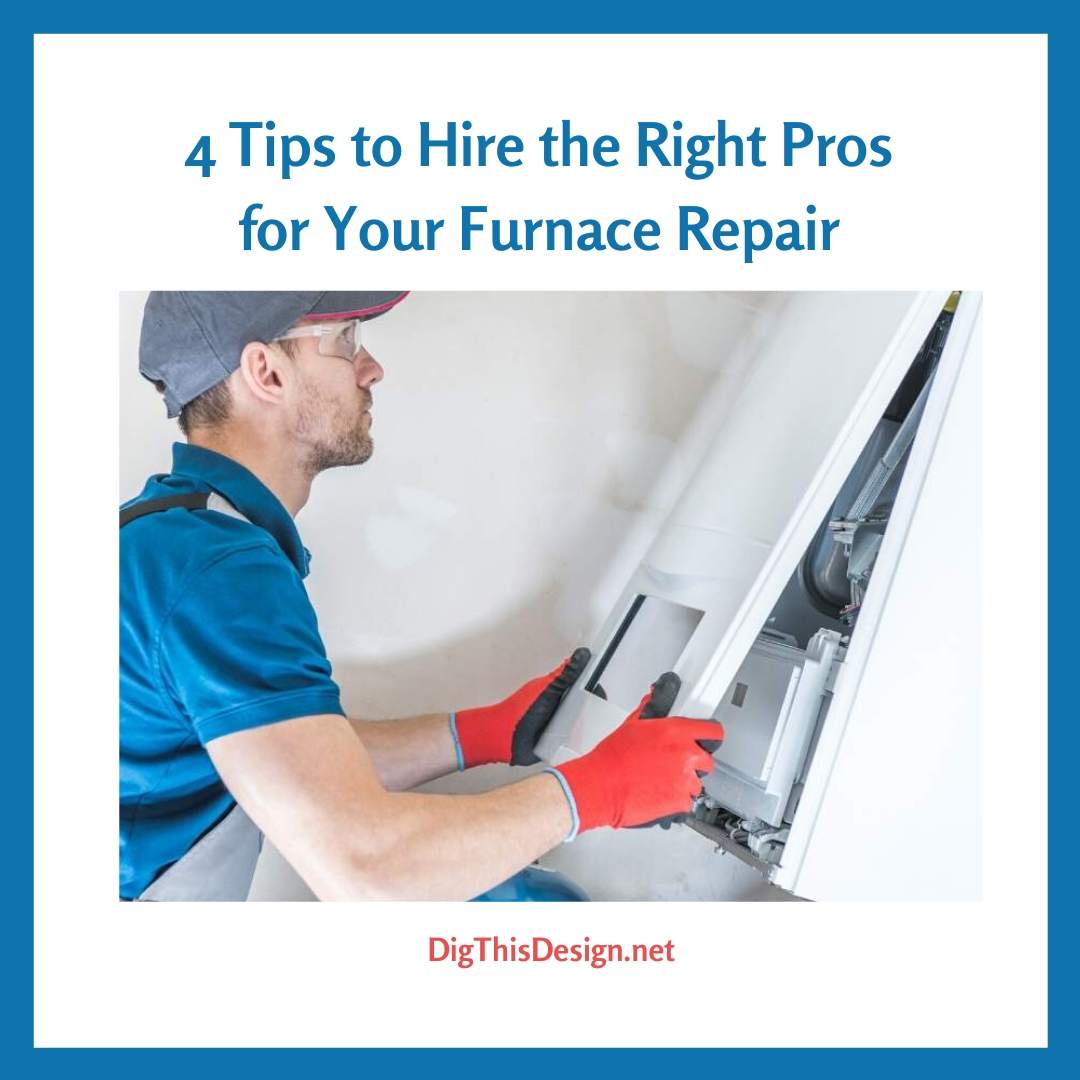 The last thing you want to deal with in the middle of winter is a furnace repair. While the cold winds blow, you need your furnace and heater to be in tip-top shape, working overtime to keep you warm. Your home should be a comfortable haven from the temperatures, but if your furnace is on the blink, you'll need it fixed – quick.
Heating, ventilation, and air-conditioning, more commonly known as HVAC systems, require preventative and routine maintenance. This ensures they operate at optimum efficiency throughout the year. However, industry experts say the leading cause of damage to the HVAC system and its longevity is simply poor maintenance. This leads to necessary repairs and, unfortunately, repairs aren't cheap.
If you've found yourself in need of a furnace repair, you need to hire a professional to get your system back to working order as soon as possible. Here are our top tips for choosing the right professional for your project.
4 Tips to Hire the Right Pros for Your Furnace Repair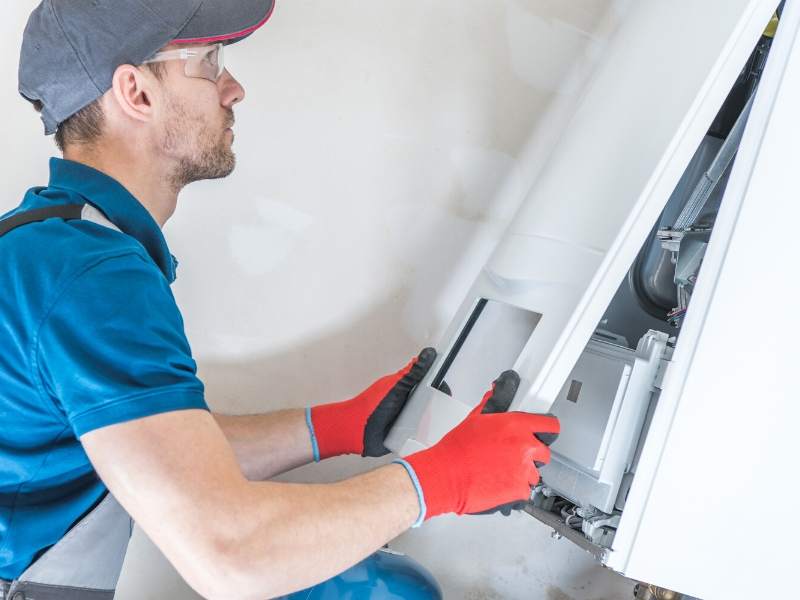 Hire a Reputable Company
We often mention that it's important to spend money the right way, the right time. Furnace repair and HVAC system repairs are one of those areas in which you want to avoid the cheapest solution. Hiring well-known and reputable companies are essential to your HVAC system's life. If you choose the cheapest professional with lower recommendations, you may need more repairs in the future. It's important to guarantee you hire the right people the first time to avoid rework and ensure a positive end result.
Get That Guarantee
When searching for the right furnace repair professionals, you want to read the fine print. A lot of contractors and companies promise great installation and repair, but they conveniently leave out the guarantee details. We highly recommend you avoid companies who do not provide any sort of guarantee. Once the project is complete, you want a company that will stand behind their work 100%. It does take a bit more time and effort to find, as well as money in some cases, but the guarantee is worth the price tag.
You want to look for a company like Accuserv. They stand by their work and provide both a 100% guarantee and a full 1-year warranty on all applicable parts that are replaced. That results in cost savings and peace of mind.
Experience, Training & Certification
People often assume that experience is a given when it comes to HVAC repairs. Unfortunately, this isn't always the case. You want to find a company that has extensive experience with both the manufacturers and the equipment they're using. Usually, you can find this information on the company's website, but if you don't see it, be certain to ask about their general and specific areas of expertise.
It's no secret that HVAC systems are very complex, and furnace repair projects are rarely simple and straightforward. Be certain to inquire about and seek out your contractor's training and certifications. These will help ensure that they have the proper skill set to complete the task on time and within budget.
Get a Home Evaluation
Any good HVAC contractor or company knows that no two homes are exactly the same. Each home and furnace repair comes complete with its own unique quirks and needs. The best contractors will likely want to visit your home and do a thorough evaluation before starting a project. This will help them see the current issues, assess potential problems, and give you a good idea of how in-depth the repair will be.
The Bottom Line of Furnace Repair
Your furnace and HVAC systems are extremely important. Whether it's freezing cold or scalding hot outside, your system is essential to making your home comfortable. Before you dive into a full repair, make sure you do your research, spend the money where it counts, and hire the right people. If you do all of that, you can be rest assured you'll receive top-notch repairs.
Images Courtesy of Canva.
Other Posts You Might Enjoy:
Garage Door Repair: 5 Reasons to Call the Experts
Home Repair – 10 Must-Have Tools
Repairing Concrete- It Can Be Simple
Living Room Makeover: 4 Tips to Achieve Success
https://digthisdesign.net/wp-content/uploads/2018/02/4-Tips-to-Hire-the-Right-Pros-for-Your-Furnace-Repair.jpg
1080
1080
Melissa Moore
http://development.digthisdesign.net/wp-content/uploads/2016/11/OLD_DigThisDesign_logo.jpg
Melissa Moore
2018-02-06 01:00:27
2021-01-16 11:28:38
Furnace Repair: Tips for Hiring the Pros