A heating, ventilation, and air conditioning, HVAC system, unit is a necessity for home improvement. It regulates the temperature and humidity in your home or office. It also draws in fresh air from the outside. This provides a high level of indoor air quality, eliminating unwanted irritants such as germs and bacteria.
How to Tell When HVAC System Home Service is Needed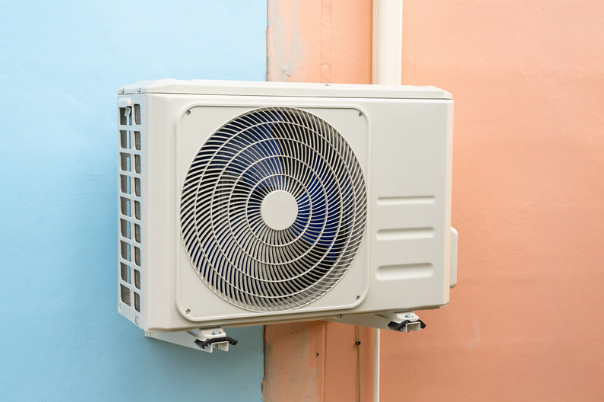 A distinctive benefit of an HVAC system is its ability to provide relief from severe weather conditions. When the outdoor temperatures are sweltering hot, there is nothing better than walking into your home to escape the intense heat. On the other hand, when it is freezing in winter, an HVAC system warms indoor spaces, so it is essential to have a unit that works properly.
When Do I Need HVAC Maintenance?
Unless it stops working, you probably do not pay much attention to your air conditioning and heating unit. However, if your HVAC system malfunctions, your overall quality of life may be negatively affected. Especially if you live in an area with harsh weather conditions.
It can be costly to fix a system that fails, so most experts recommend HVAC home service once a year. Like servicing your car, regular maintenance is important as it can help prevent AC repair, and routine maintenance will also extend the overall lifespan of your unit.
What Does HVAC System Maintenance Involve?
The specific tasks involved in maintaining your unit will depend on the type of system you have, how often you service it, and the particular needs of the unit. Although system maintenance tasks can vary from one unit to another, the following procedures are generally performed:
Inspection: Technicians will check for any issues like unusual noises, malfunctioning components, airflow problems, and leaks. 

Cleaning: Cleaning involves clearing vents, removing debris and drain clogs, replacing air filters, and scrubbing evaporator coils. 

Testing: Safety features, thermostat function, and electrical connections are checked during testing.

AC Repair: If your system is in need of repair, a home service should be scheduled.
Signs Your HVAC Unit Needs Replacement
Although repair is often all that is required, there will come a time when the HVAC system either constantly needs expensive repairs, or it stops working altogether. Fortunately, there are ways to know when your unit will completely malfunction so you can plan a new AC install date. The following are signs to look out for:
Low quality of indoor air

The system is older than 10-15 years

Constant repairs needed

Problems with heating or cooling
For optimal home improvement, it is always best to plan ahead, so you are not caught off guard by a broken HVAC system during harsh weather conditions. It is, therefore, advisable to contact a home service company during off-season months if you are in need of an AC repair or new installation (off-season months include the fall and spring).  
Temperge is a professional company that offers air conditioning repair, AC installation, and maintenance services to residential and commercial properties. Their work is of the highest quality, and their technicians have the knowledge and tools to ensure your HVAC system is functioning efficiently.
Other Posts You Might Enjoy:
How To Keep Your HVAC Unit In Stellar Condition
9 HVAC Maintenance Homeowners Should Follow
20 Questions You Should Ask Your HVAC Professional
Share This Story, Choose Your Platform!