HVACs are among the most critical systems in homes. For this reason, it's vital to take care of these systems with regular HVAC maintenance to ensure they function appropriately and efficiently. Maintaining your HVAC system will enhance its performance and save you from regular costly repairs.
If you're looking forward to prolonging your HVAC system's life and making it more efficient, here are some of the best HVAC maintenance tips you should adhere to:
9 HVAC MAINTENANCE TIPS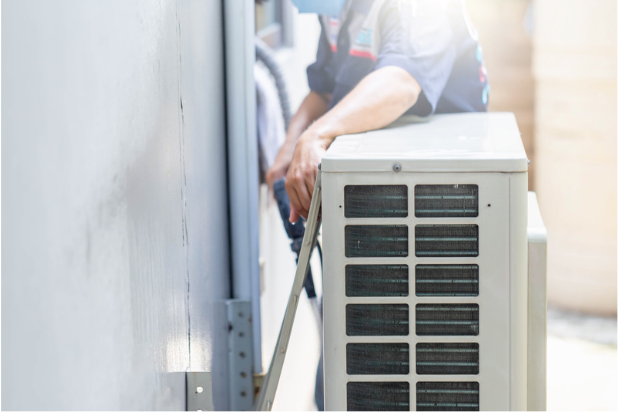 Schedule Regular HVAC Maintenance
Every homeowner should have their HVAC system professionally checked at least twice a year. It's advisable to have one maintenance checkup in the fall and the second in the spring. During the checkup, a professional HVAC technician will check whether the system is working at its best. For example, if your furnace won't stay on, the technician will assess the system, determine the reason and take necessary measures to restore its working capabilities. HVAC checkups involve:
Lubricating the moving parts
Assessing the thermostat calibration and settings
Checking the system control
Inspecting the condensate and cleaning it if necessary
Inspecting the heat exchanger, gas pressure, and burner combustion
Checking the refrigerant charge
Adjusting the blower components
Checking fuel line connections
Cleaning condenser coils and evaporators
Scheduling regular HVAC inspection and maintenance ensures its functionality and longevity. Additionally, this will help technicians spot potential issues and prevent them from happening.
Familiarize Yourself With The System
You can't succeed in maintaining your HVAC system if you know nothing about it. It's, therefore, essential to familiarize yourself with how the system operates to understand when it's faulty.
For starters, study the owner's manual or visit the manufacturer's website. Don't shy away from asking any question regarding the system. Once you understand how the system works and how it's cared for, you'll have no problems maintaining it or determining when it requires heating repairs.
Replace Filters Regularly
An HVAC system has filters that capture dust particles, dirt, and debris. With time, these filters are bound to get dirty. Once the dirt has accumulated on the filters, they stop working efficiently. For this reason, replacing HVAC filters at least once every three months is essential. The cleaner the air filters are, the more efficient they work, and vice versa.
Keep The Evaporator And Condenser Coils Clean
Whether an indoor or outdoor HVAC system, keeping the coils as clean as possible is essential. Keeping the coils clean is among the best HVAC maintenance tips which keep the air flowing smoothly.
Among the signs that your system's coils are blocked is the inability of the furnace to stay on. Fortunately, cleaning clogged coils is easy. You can simply spray a water and detergent mixture on the coil and wipe away any dirt and debris. Nevertheless, you should follow the instructions when cleaning these components to avoid damaging them.
Tidy Up The HVAC Surrounding
It's vital to keep the area around the system as clean as possible. This move enhances the airflow while preventing the system from overheating. Ensure no debris or vegetation is growing around the system. Moreover, sweep the area regularly to create ample space for repairs and maintenance.
Invest In A Programmable Thermostat
A programmable thermostat makes it easy to set the HVAC system at different temperatures depending on the time and climate. For example, you can use a programmable thermostat to set different temperatures for the night and when you aren't home. As a result, you save on energy bills while reducing the likelihood of your system experiencing frequent wear and tear.
Clean The Vents And Keep Them Open
While many homeowners think closing air vents can lower energy bills, this is far from the truth. Closing the air vents contributes to pressure building up inside the system, resulting in severe component damage. Instead, keep the vents open to allow proper airflow and lower energy consumption.
Monitor The Energy Bills
Your HVAC efficiency manifests in the energy bills. Suppose you receive an unexplainable, high monthly bill. You might need to check if the HVAC system is functioning correctly. In many cases, HVAC systems play a huge role in high energy bills due to clogged filters or low refrigerant levels. It might also be a good idea to study the system's performance to determine if it isn't efficient and requires maintenance.
Clean The System From Time To Time
Cleaning your HVAC system ensures it runs smoothly. As far as cleaning the HVAC system is concerned, it's important to clean its interior and exterior. Use a brush or vacuum when cleaning the system and a hose for vents. A clean HVAC system is efficient and prevents dirt from circulating in the air.
Conclusion
There are many ways to maintain an HVAC system. From scheduling regular maintenance to replacing air filters to ensuring the system is always clean, there's much you can do to make the system run efficiently. An efficient HVAC system reduces energy bills and is unlikely to experience regular wear and tear.
Other posts you might enjoy:
How to Keep Your HVAC Unit In Stellar Condition
20 Questions You Should Ask Your HVAC Professional
Seasonal Home Maintenance Tips – Preparing Your Home for Winter
How to Maintain HVAC Grilles and Diffusers
Share This Story, Choose Your Platform!